Yes, there are some spoilers. No, you shouldn't care.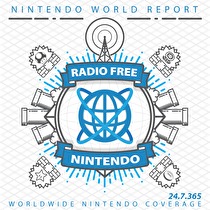 Subscribe via iTunes (Please rate and review, too!)
Brought to you by the CosaNostra Pizza Company.

Our beloved Director, Steven "Windyman" Rodriguez, joins us for the first thirty minutes to spill all the beans on Super Smash Bros. Brawl. We ask lots of questions, get lots of answers, and try to convince Jon that he shouldn't be afraid of the game. Then we fulfill the rest of the episode's title with a brief and hilarious debate on the Super Bowl, led by fanatical foreigners, Greg Leahy and Jon Lindemann.
Then the normal show begins, with a healthy New Business (bid on Jonny's auction here) and loads of great forum posts and reader mail. Keep it coming, please! Our old friend and former RFN host, Karl Castaneda, also shows up with an audio review of No More Heroes against the backdrop of a song called "No More Heroes".
Besides devoting many hours to editing this long, complex podcast, James has made some improvements to the audio files. The AAC format is now enhanced with chapters and photos, and the MP3 bit rate has been reduced to make the files smaller.
Credits:
This podcast was edited by James Jones.
Music for this episode of Radio Free Nintendo is used with permission from Jason Ricci & New Blood. You can purchase their new album, Rocket Number 9, directly from the record label, or download it from iTunes, or call your local record store and ask for it!