Sklens and Burchfield are back to talk some serious Mario.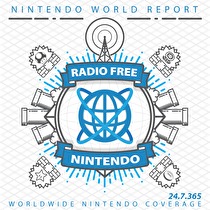 Subscribe via iTunes (Please rate and review, too!)
1985, dude. 1985.
The trio returns!


We're finally back with a normal episode, guys! On this episode, we've got a lot to discuss, from impressions on the latest games (Thrillville: Off the Rails!) to the hottest topics (Florida sauce Vs. Oregon sauce). Some real Class-A material.
No, but really, there's some serious meat to this one. We get down and dirty with the possibility of a Programmers' Strike, the internet phenomenon Surfer Girl, and wrap it all up with a retrospective on the Lil' Plumber That Could, Mario himself.
See ya next week, folks!
Credits:
This podcast was edited by Karl Castaneda.
Music for this episode of Radio Free Nintendo is used with permission from Jason Ricci & New Blood. You can also purchase their new album, Rocket Number 9 directly from the record label, or call your music local record store and ask for it!