More info from E3 2007!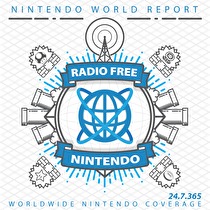 Subscribe via iTunes (Please rate and review, too!)
Windy's tired.

We said we'd be back again for more E3 coverage, and we aimed to keep our promises, even if it meant recording super late at night. This is our impressions show, so expect to hear a ton about a plethora of games, from Super Mario Galaxy to Zack & Wiki to Resident Evil: Umbrella Chronicles.
Also included are some very insightful thoughts on the Zapper, the conference in general, and what a weird town Santa Monica is (Farmer's Market on a Thursday?! WHA?!). You do NOT want to miss this one.
Remember to come back next time, when we'll have even MORE to tell you.
Credits:
This podcast was edited by Karl Castaneda.
Music for this episode of Radio Free Nintendo is used with permission from Jason Ricci & New Blood. You can also purchase their album directly from the iTunes Music Store