In a very special episode of Radio Free Nintendo, Obi, Karl, and Windy discuss their feelings, their insecurities, and the mailbag.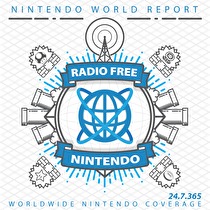 Subscribe via iTunes (Please rate and review, too!)
Mike, Steven, and Karl go to town on News and Listener mail!
One time I saw a golden horse riding through the desert. Then it saw me. Then it died from awesome overload.
You might not have remembered, but it's on
I'm not sure if you know this, but the Podcast Features Union is on strike. Something about dental insurance. It's total crap, though, so we decided to go feature-less this week. Instead, we pile high on those News and Listener Mail scabs. Gotta love scabs.
Featured this week are questions of the Wii's kiddie appeal, Konami's new Wii games, and the future of Final Fantasy XI on a Nintendo console. Be sure to enjoy all of it, and then review us on iTunes and send in listener mail, because I hear people who don't get thrown into a furnace.
...
Okay, maybe not, but you can expect a wicked scolding.
Credits:
This podcast was edited by Stan Ferguson. Commercials performed by Steven Rodriguez.
Music for this episode of Radio Free Nintendo is used with permission from Jason Ricci & New Blood. You can also purchase their album directly from the iTunes Music Store.