Special guests Billy Berghammer and Chris Kohler join us for this Wii Launch Extravaganza!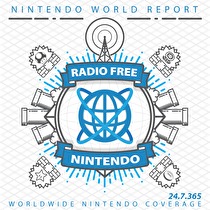 Subscribe via iTunes (Please rate and review, too!)
Then again, that would require mating.
It's not every day that you can get Chris Kohler, Jonathan Metts, and Billy Berghammer in a room together. In fact, I didn't get them in a room together - we all live in different states, so the intertron has to stand in for the bar we went to at E3 (man do I have stories I'm not allowed to tell).
You can also listen to the podcast on , or subscribe to us on iTunes.

Please note, my pretties, that the AAC version of this cast is filled with pretty pictures that change with the topic being discussed. I put a lot of hard work into selecting those darn things, so you'd better appreciate them.
So I hear Wii's coming out. Since I know nothing about this, I wanted to get the digs from the only three guys I know who actually have their own units already. Jonny, Billy, and Chris all got their Wii units on Friday and it was hard to convince them to put their WiiChuck's down long enough for this podcast.
So we talk about Wii, and we don't stop. We talk about the games, the packaging, the menus, the marketing, the players, the sales, like every possible thing you can think of about Wii. And apparently Zelda is still good - I look forward to the low score I will give it with no regard for its actual quality. There are no spoilers in this cast.
Anyways, e-mail us! Reader mail will be coming back, I swear. Next week tho.
Later!
Credits:
This podcast was edited by Evan Burchfield.
Music for this episode of Radio Free Nintendo is used with permission from

href=http://www.jasonricci.com>Jason Ricci & New Blood

. You can also purchase their album directly from the iTunes Music Store.
This Podcast is dedicated to Caliban, who had a good idea right after I did. (no really)