All together now: "fuzzy pickles!"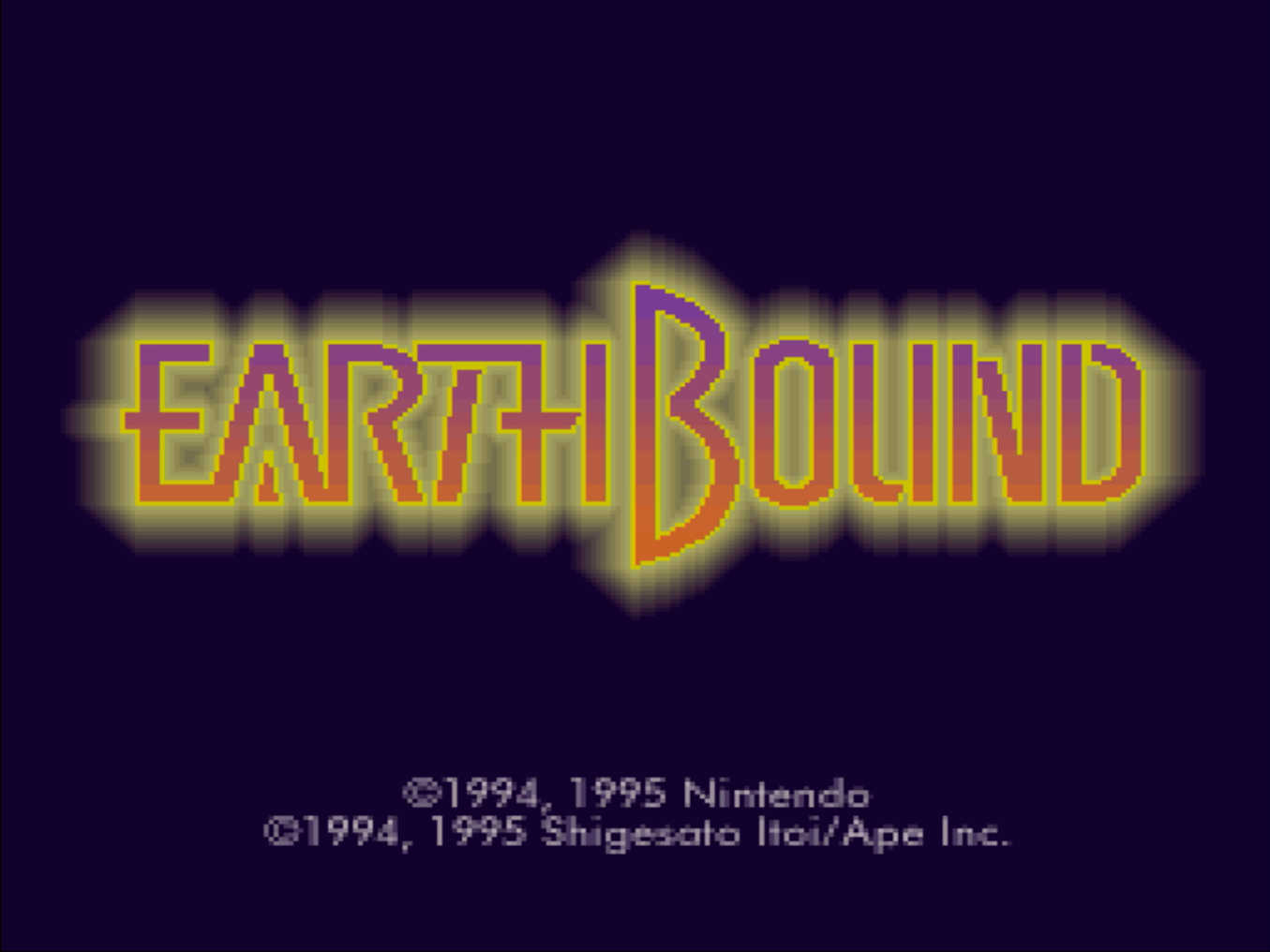 I went into EarthBound expecting the heartwarming, quirky, well-written RPG that all of my EarthBound friends have told me it was, and it most certainly lives up to that reputation. What I didn't expect was a battle system that is still better than most modern ones, one that threw aside many staples of the genre to do something different and exciting. I could gush for this entire review about the fun characters, great writing, and awesome music, but I would much rather expose what many people tend to gloss over in their love of the game: the excellent battle system and control options.
The turn-based battle system uses a combination of rolling health counters combined with automatic skill progression to create a system that seems simple at first glance, but has a surprising amount of depth. Although, more than anything, it respects the player's time, allowing you to essentially skip low-level random battles entirely by having the enemy flee or simply giving you an automatic victory. This reduces grinding to a minimum, and the addition of restore points make the often unexpectedly difficult boss encounters simple to attempt as many times as you want, with little repercussion.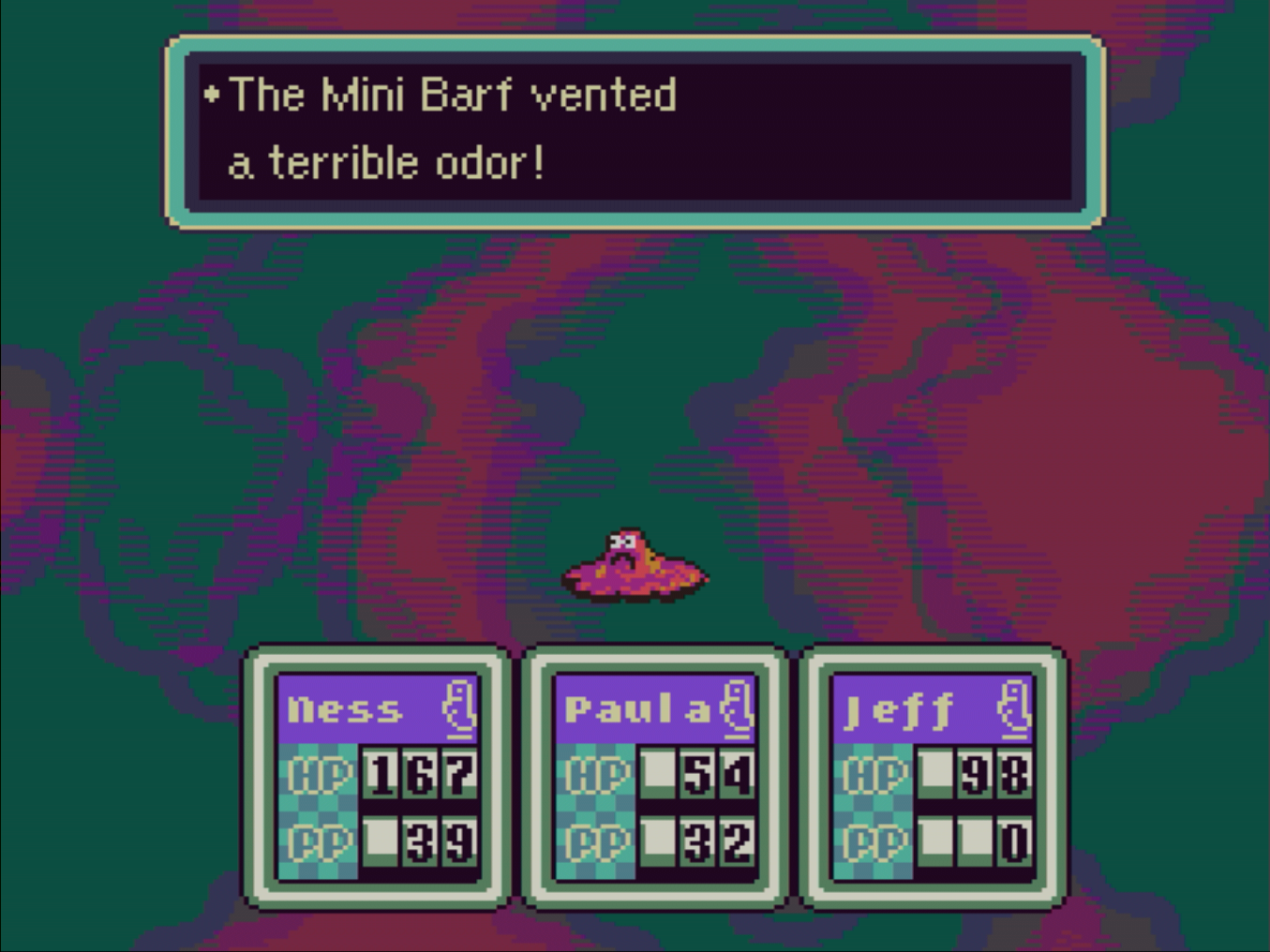 Combine these time saving features with a control scheme built to be played one-handed, and you'll soon find that all of the tedious and frustrating parts of the game become small detractors from the fun story and characters. Not to mention the equally goofy guide that breaks down each enemy and obstacle in detail. I found myself leisurely doing other things while battling my way to my next objective, very similar to how one might play a phone game. The convenience of EarthBound has helped the game stand the test of time just as much as its off-the-wall plot.
Unfortunately not all the tedium has been stripped away, and the unintuitive inventory management system often rears its ugly head along with menus that automatically close each time you perform an action; they're often a minor, but noticeable, failing in a game that goes so far out of its way to be convenient. Luckily, for the most part, time and technology have allowed the game to slough off some of its more frustrating portions, such as difficulty spikes, to deliver a concentrated dose of fun.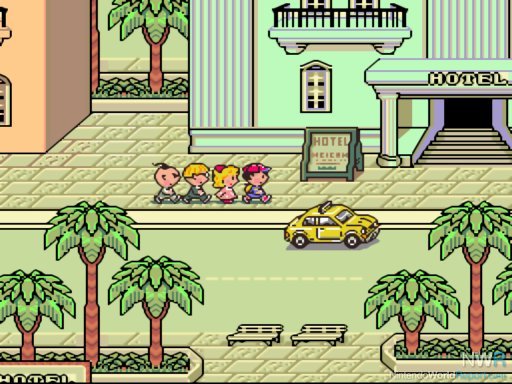 I've tried to delve into the game many times over the years, but the combination of having it up on my big screen with the guide freely available and the addition of restore points have exposed me to, what I consider, a true "EarthBound Experience." And, trust me, it's an experience worth having.