Portability isn't enough to overcome the misery from platform limitations.
In the late '90s, BioWare and Black Isle Studios had a fantastic run of CRPGs based on the 2nd Edition of Advanced Dungeons and Dragons. Baldur's Gate and its sequel are both considered classics and often lead discussions as some of the best titles the genre has to offer. It's very easy to get lost in the extensive world filled with vast customization, addictive strategy, and menagerie of interesting characters, all coupled with a wonderful story. Unfortunately for the Switch port, the "C" in computer role playing games is an important distinction. Trying to translate a features-heavy PC title from mouse and keyboard to a game controller can be a fool's errand, and it certainly is here; the frustration of constantly fighting a terrible UI taints what should be an enjoyable experience of a classic game.
The story and setting of Baldur's Gate is based upon the Forgotten Realms campaign by prolific writer and game designer, Ed Greenwood. The impact of the titles on the genre is indisputable: CRPGs had grown stale, and the Baldur's Gate series became a revelation that reinvigorated a desire for this type of experience in gaming. Like many titles from that time period, age has not been kind. Visuals that delighted and amazed twenty years ago now come across as dated and hard to follow, especially when playing with a smaller screen in handheld mode. Odd lighting effects constantly distract from gameplay and just trying to get around the map becomes a chore.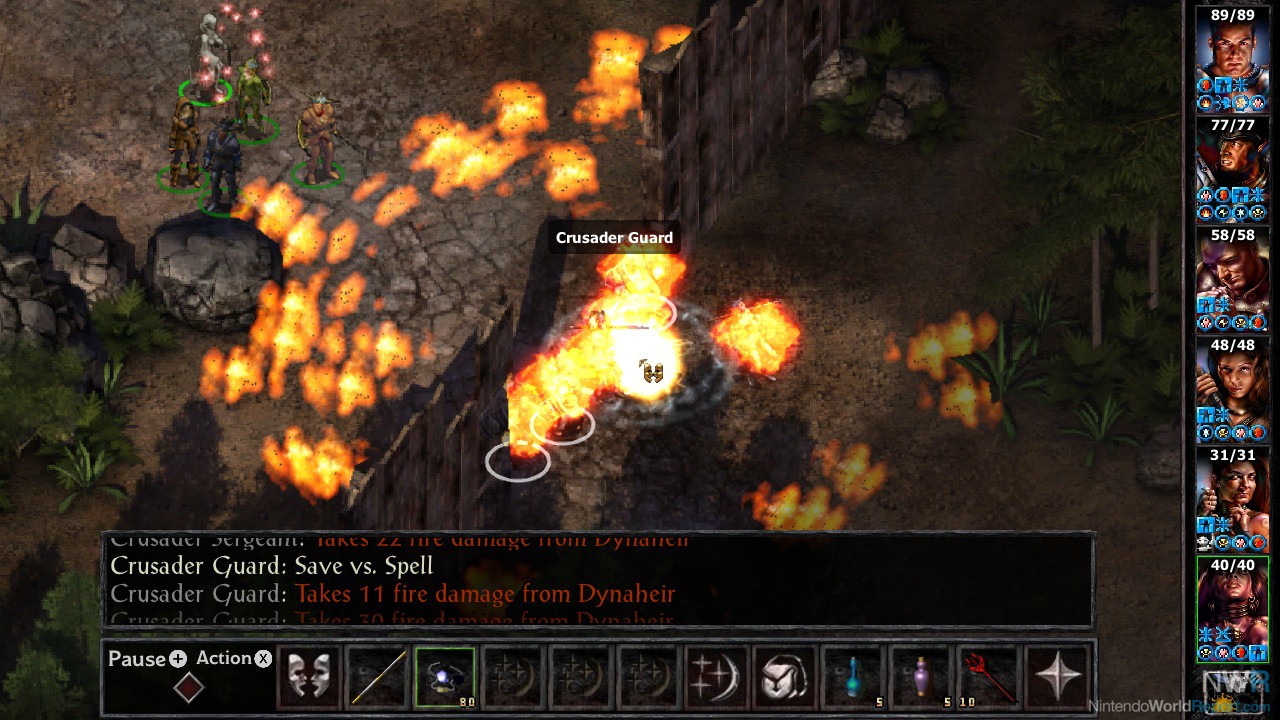 The most egregious problem plaguing the Baldur's Gate series on Switch is that the game was designed to be used with a mouse and keyboard and the translation to a controller is an utter failure. More time is spent trying to navigate the endless onslaught of sub menus than actually playing the game. The first Baldur's Gate features a tutorial that is an absolute necessity if you want to understand how to navigate the multitude of menus. Many of the button combinations are not intuitive, and it's incredibly easy to overlook different options that are hidden within a sub screen. The beginning of the second Baldur's Gate best exemplifies this frustration as it took me almost 20 minutes to pick up all of the gear and move and equip it to each character.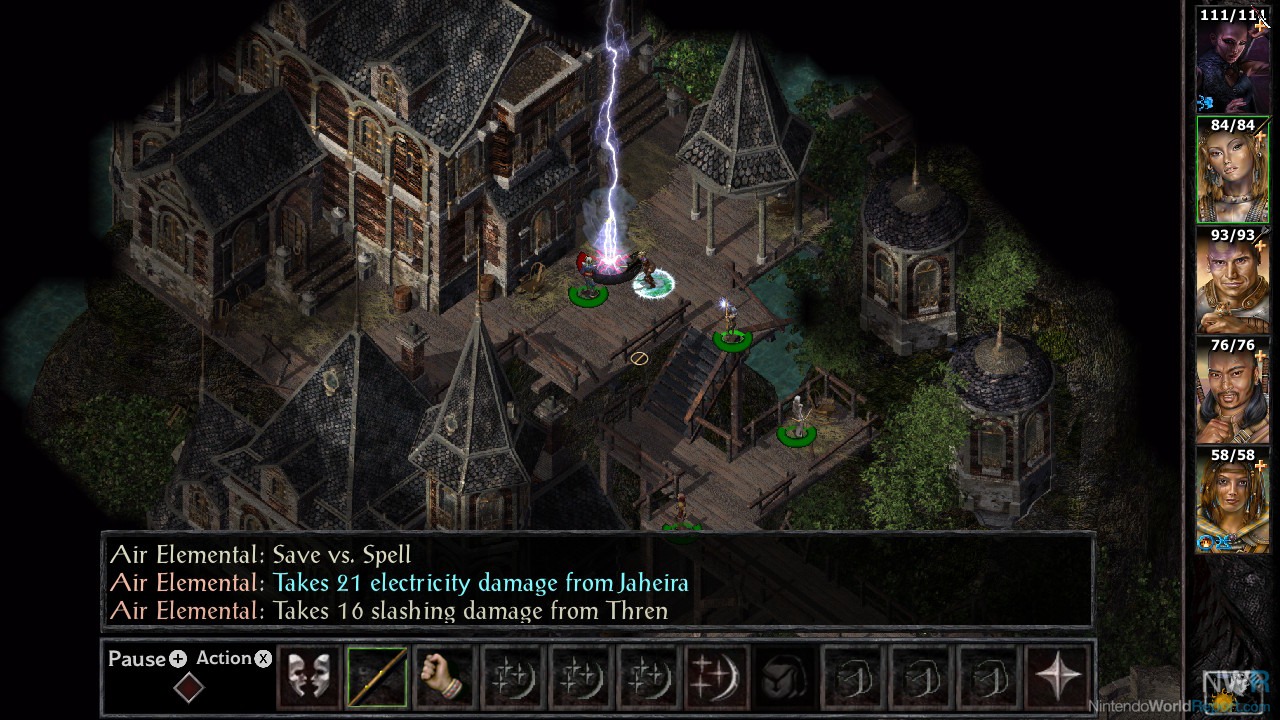 Combat in the Switch port is no less frustrating and time consuming. Each time an enemy appears on screen the game pauses, allowing you time to select each individual character and apply a strategy. What would take seconds with a mouse takes far too long with a controller as each character needs to be selected and actions need to be input with multiple steps involved. The cursor is controlled with the Joy-Con stick and often disappears from the screen when moving it around the map. God help you if your Switch suffers from any degree of Joy-Con drift.
I consider myself both a CRPG fan and a retro enthusiast, but the experience of trying to play Baldur's Gate on Switch is a frustration that I wouldn't wish on anyone. I'm not saying you shouldn't play a Baldur's Gate title in your lifetime; I just don't recommend you get it on Switch. This is an experience that is meant for a PC and the prospect of having in it on the go is not enough to overcome the poor implementation. If you really need to play these games portably, I recommend purchasing a laptop.