They made a Picross RPG and it's good and smart.
PictoQuest is the debut game from NanoPiko Games and to cut to the chase: this is a Picross RPG. With a colorful aesthetic reminiscent of the developer's past with Pix the Cat and more cartoony games, this game takes the Puzzle Quest concept and applies it to nonogram puzzles. The results are overall a little on the simpler side, but it's flush with flourishes like an enjoyable presentation and unique combat elements.
The important thing is the Picross itself feels fine. It's more straightforward and to the point than the Jupiter-made Picross S games, as the only control options in each puzzle are to fill in a square and mark an X. I have played better versions of the base puzzle experience, but what makes PictoQuest stronger is the vibrant presentation, solid soundtrack, and interesting application of some basic RPG concepts.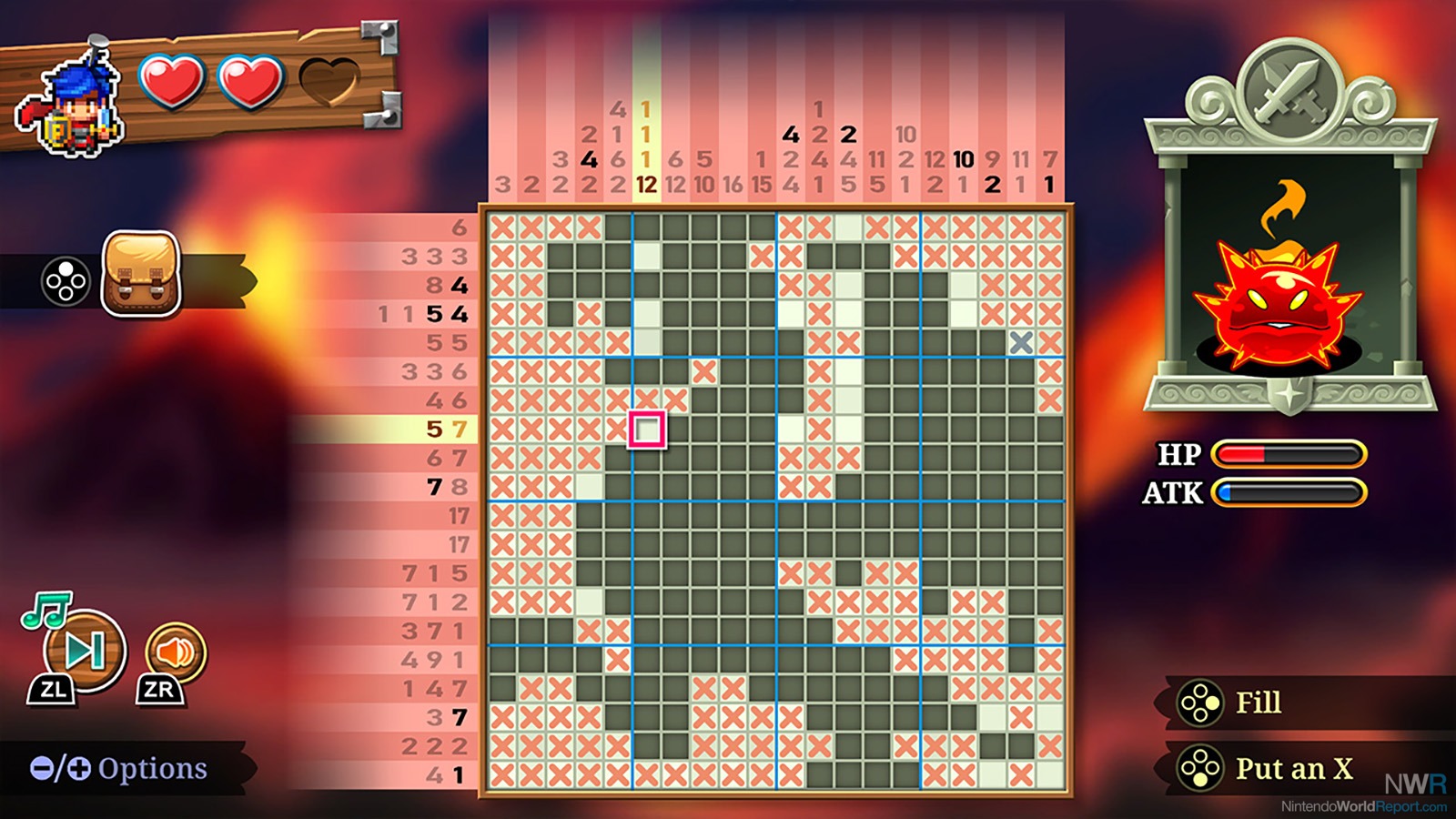 A loose story ties everything together, with the diabolical Moonface turning parts of the world into picture puzzles. Picking one of two heroes, you attack a world map and journey to different areas—all with different graphics and music—to solve puzzles. At first, you have little time pressure as you open treasure chests, but soon you're fighting enemies. With every row and column of the puzzle you solve, you do damage to an enemy. Sometimes you fight multiple enemies and have to cycle through who you're attacking to interrupt their actions. Each enemy has a slowly scrolling bar that counts down to when they'll attack you; when they're hit, that bar resets. In addition to solving the puzzle, you also have to work expediently and manage foes. Items can aid you in this, with some revealing tiles or stunning enemies.
Almost deliberately so, the RPG elements are laidback, which fits the nature of the game very well. To me, Picross is borderline therapeutic, and PictoQuest's charm doesn't necessarily make it stressful; it just makes it more engaging and amusing. Not only do you get the reveal of the finished puzzle in simple animation, you can also beat bosses and earn items for your victories. The feedback loop is extremely pleasant.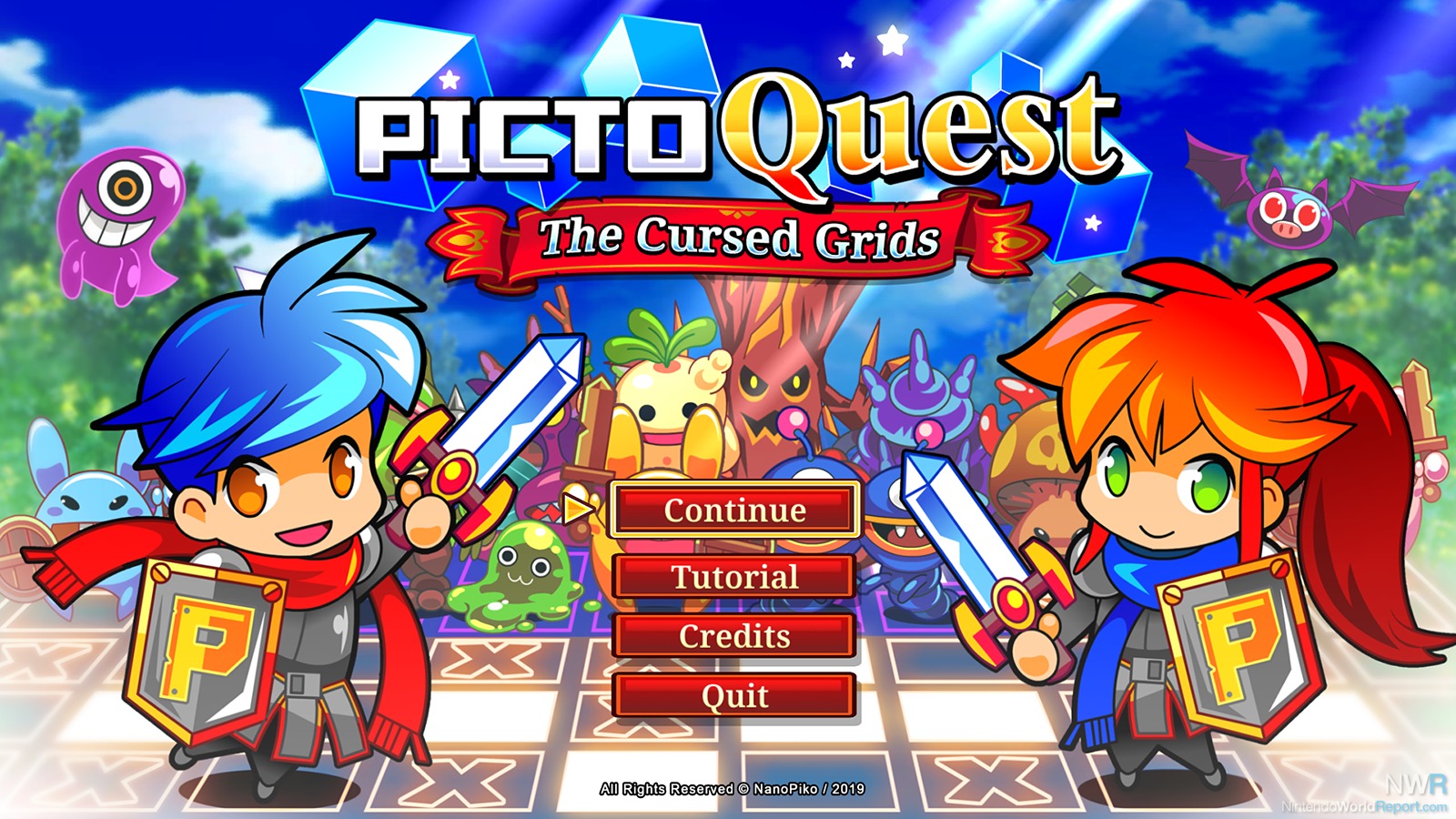 PictoQuest is an endearing Picross-style RPG that might not offer the depth and breadth of similar Picross games, but it makes up for its simplicity with an adorable presentation and smartly-implemented RPG ideas. In some respects, it doesn't go all that far, but being based around what I'd term as a relaxing puzzle game, it doesn't really have to.