Honestly, the aliens are the least of your worries.
Professor Lupo has been travelling the universe collecting very dangerous specimens and is ready to sell them to the highest bidder. That is, until Aurora Space Station falls under attack. You, the intern, are used to being the bait for various experiments, but now the only failsafe left is the evacuation protocol. Navigate through the ship to find an escape route, or else get turned into alien food.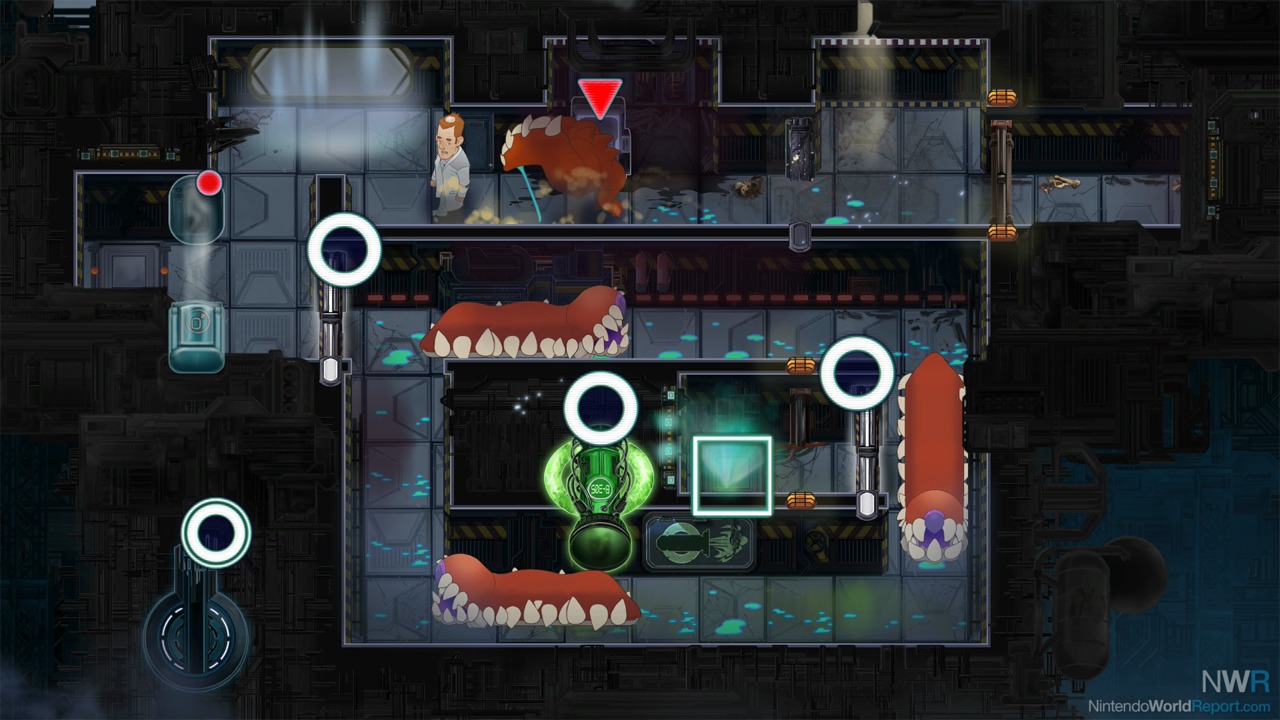 This puzzle game is a treat to play. There is an interesting narrative that propels you along between, and sometimes during, each level. The narrative is balanced with the gameplay so that it doesn't feel too contrived. As you learn about the aliens and the ship, you can use different techniques to solve each room and get closer to freedom. There are collectibles along the way if you are willing to take some risks, but honestly the levels themselves proved challenging enough. Though some levels are a bit repetitive in the beginning, this serves to introduce the player to different strategies. Aliens (and their appetite for snacking on humans) are your main obstacles, so you must cleverly use your knowledge about them to keep from getting eaten. Some will mindlessly sniff you out; others are smarter and require finessing. Open the wrong door and you could be toast, or maybe poisoned by leaking fumes. However, most of the environmental hazards can play a role in your escape if you are quick on your feet. The puzzles are simplistic: open doors in the right order to avoid Professor Lupo's aliens. The fun is in outwitting his monstrosities.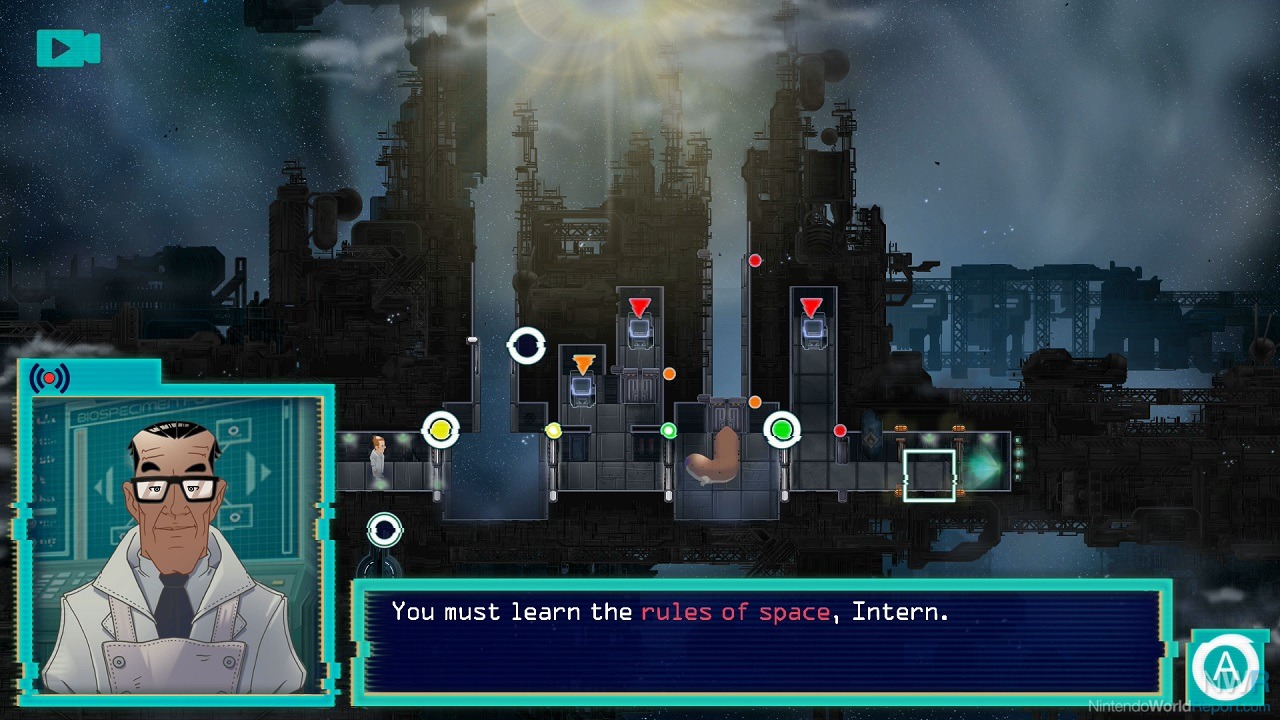 The game interfaces well with the Switch's controls, never feeling too clunky or unintuitive. And if you want, you can take advantage of touch controls in handheld mode, which is nice for a puzzle game. Professor Lupo and his Horrible Pets has so many hidden surprises, be it funny dialogue or an interesting factoid, and it's these elements that help to further immerse the player in the world. With its wonderful art and great characters, this game is hard to beat for the puzzle aficionado.