Straightforward arcade fun hides enjoyable depth in this '80s platformer.
The Wonder Boy series has always been a baffling entity to me, but after being blown away by the faithful and gorgeous remake of Wonder Boy III: The Dragon's Trap in 2017, I was intrigued when that game's predecessor, Wonder Boy: Monster Land, was announced as one of the Switch Sega Ages titles. While this game came to other platforms, including some Virtual Console appearances, this version is one of the few based on the original 1987 arcade game.
Wonder Boy: Monster Land is a fun platformer that definitely shows it age, but holds up well because it's primarily a straightforward challenge. Journey through a dozen stages mixing up jumping, sword slashing, and magic use as you defeat enemies and bosses while earning money that can be used to buy items and equipment.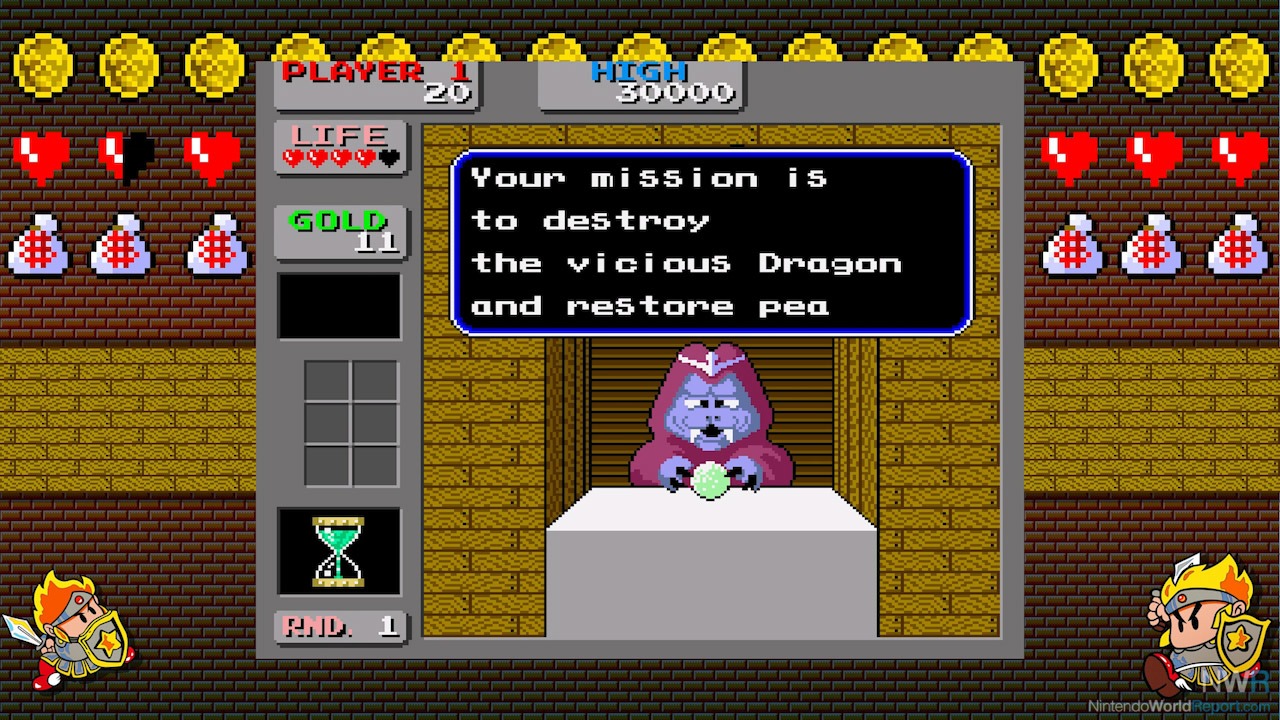 The shops that you come across while you traverse levels are the most novel aspect of Monster Land. Early on, they're all clearly marked and you can increase your jump with shoes or block projectiles with a shield. Funds are somewhat limited, so you have to be a little bit picky about what you buy. Everything starts on the easier side, but by the halfway mark, the challenge starts to increase and some of the final areas even have really dastardly tricks like removing the shop identification and oftentimes hiding enemies behind what seem to be safe doors.
While the whole experience doesn't really change upon repeated playthroughs, the fact you can make so many different builds of your character depending on what you buy adds some nifty replayability to Monster Land. The overall brevity plays to this strength, too, as a playthrough doesn't take that long and everything from controls to music is pleasant. This is a fun game to experiment with, even more so with the ability to create a save state in this Switch release.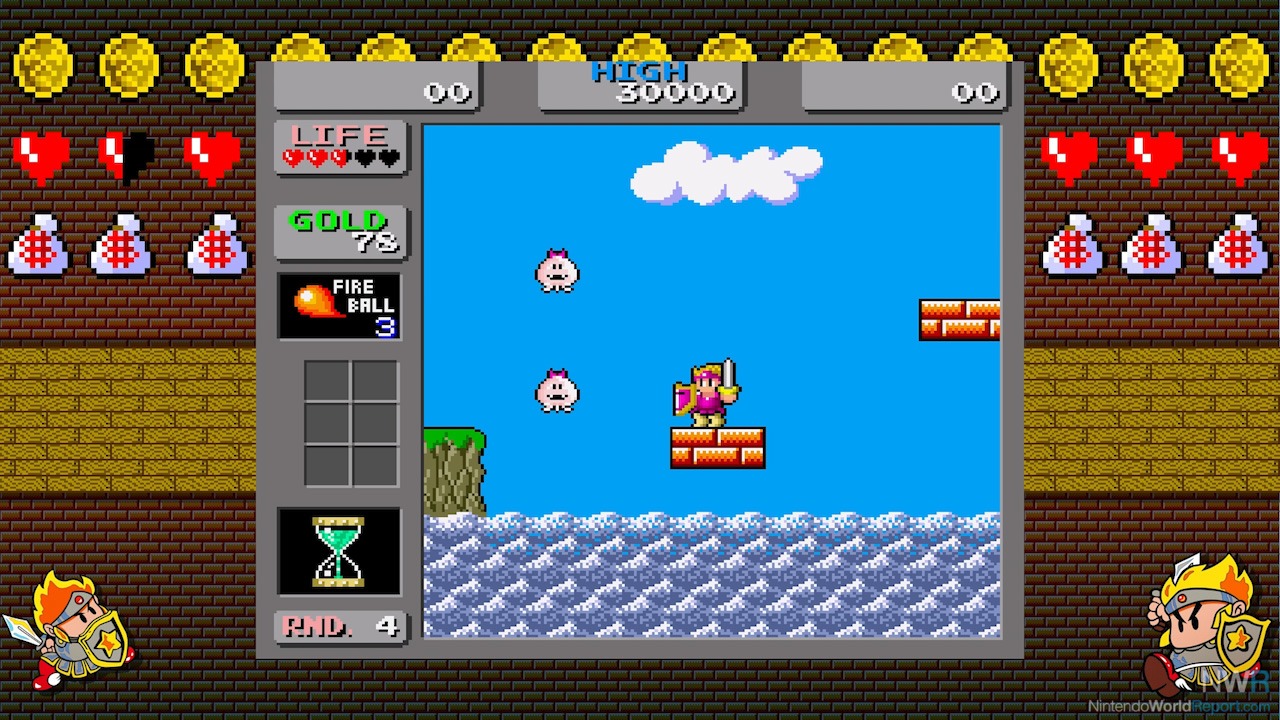 For Sega Ages, Monster Land is a faithful arcade port with a number of tweaks and additions. The "Power Up New Game" option lets you restart a game over with the same equipment, which is very helpful, especially as the going gets tough later on. Three challenges modes are also included, complete with online leaderboards. Two are level-based time attacks while one involves using fire magic to get a high score. Replays can also be saved and a final mode, dubbed the Money Hungry Mode, removes a bug from the main game where more money can be earned by wiggling the control stick.
Wonder Boy: Monster Land is ultimately a weird deep cut for Sega Ages, but it is one I'm glad exists. I'd never seen the arcade version of this game, and I always ignored the console re-releases previously. That said, this is a very enjoyable old-school platformer that is charming enough to warrant some attention more than 30 years later.