A stable arcade tennis game with a good career mode and fun multiplayer.
As a lover of arcade sports games, I'm keeping an eye on developer Unfinished Pixel. Following last year's Super Volley Blast, the mostly ex-Ubisoft team is dipping their toes into tennis with the aptly named Super Tennis Blast. It's their next entry in the sports-focused Super Blast series and the sophomore effort adds a much deeper single-player experience while still being filled with well-made and easy-to-learn multiplayer fun.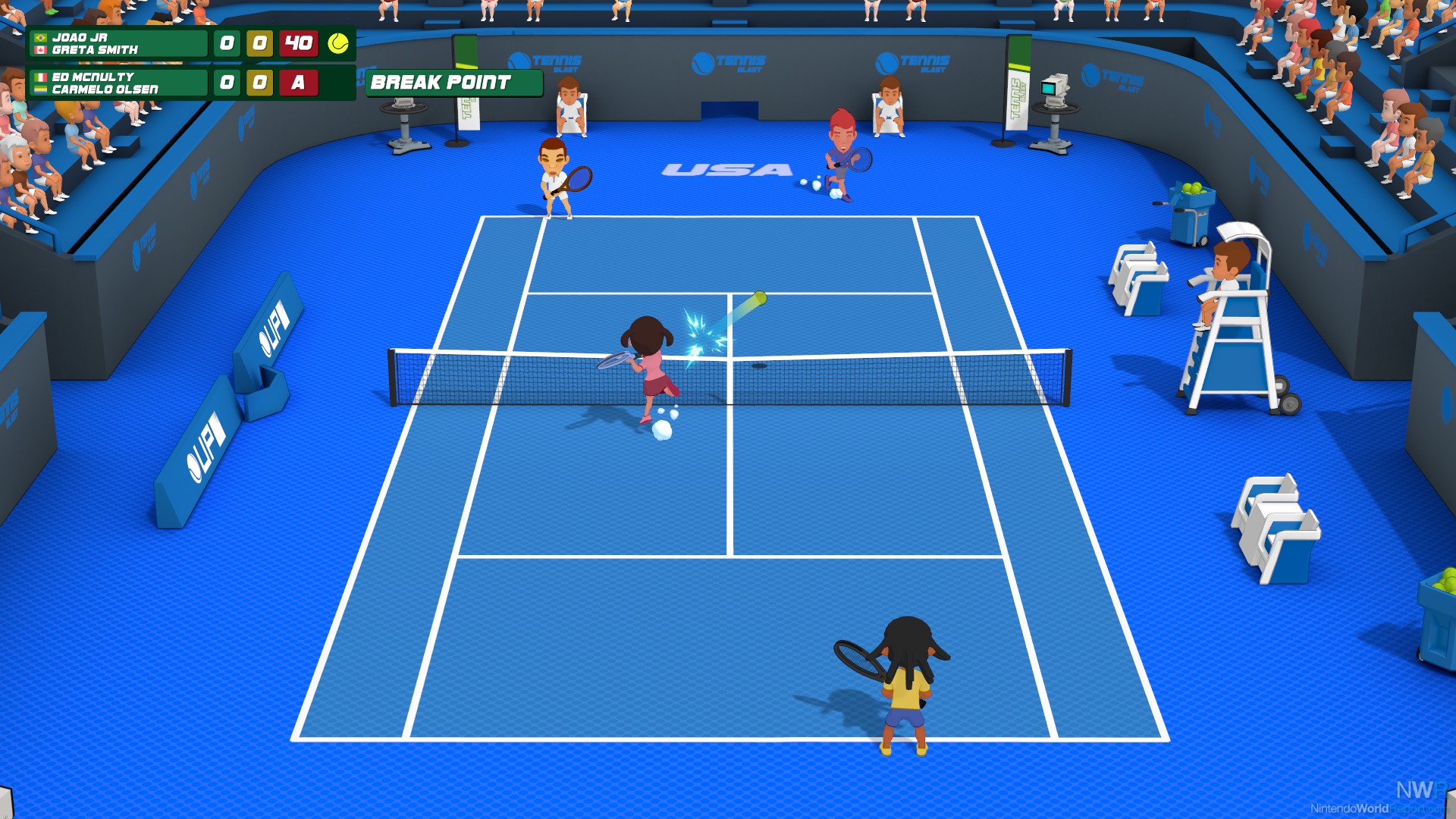 If you've played any tennis video games in recent memory, the controls should be familiar. Move around the court with the analog stick while face buttons perform forehands, drop shots, and lobs; holding down buttons charge up shots. It's not quite as refined or nuanced as Mario Tennis, but what it lacks there it makes up for in immediacy and simplicity. The controls only get a little funky when the animation hitches. Through my hours of play, I had some bouts with slowdown and seemingly skipped animations that made timing shots a little finicky.
A full suite of local multiplayer options is present, with singles and doubles matches ready for up to four players. A zanier mode is also baked in where you can set the court to change shape during matches or the net to change size. All of these multiplayer options can be played in a tournament style to boot, making it really fun amongst friends. Numerous premade avatars are built in, but you can also make your own in a Mii-esque editor.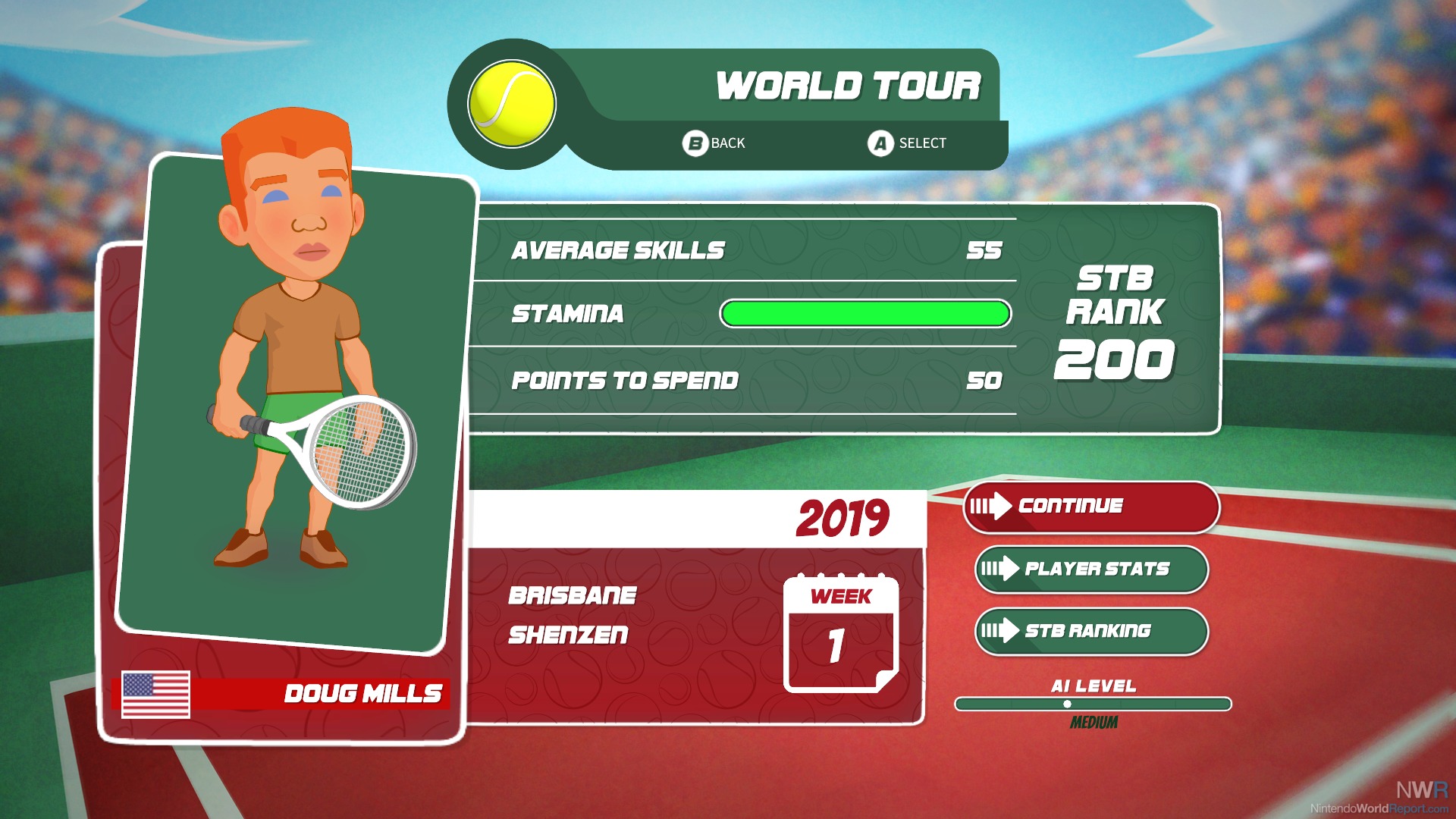 The centerpiece of Super Tennis Blast is the surprisingly deep career mode. Using an avatar of your choosing, you compete in various tournaments to increase your rank and skills. It has some light time management as you have to weigh the odds of playing tournaments in consecutive weeks versus training or resting to replenish your stamina. Difficulty settings with a handful of options make this mode relatively customizable, too. If it's getting too easy or too hard, it's very easy to tweak the actual difficulty or make an effort to upgrading your character's skills in forehand, backhand, speed, and more.
This single-player mode doesn't really hold a candle to sim sports modes of the same kind, but it veers close enough in gameplay to the Mario sports RPGs of yesteryear that it clicks. No story is present, however. This mode is lengthy and a bit on the repetitive side, but it provides a lot of tennis and a pleasing progression.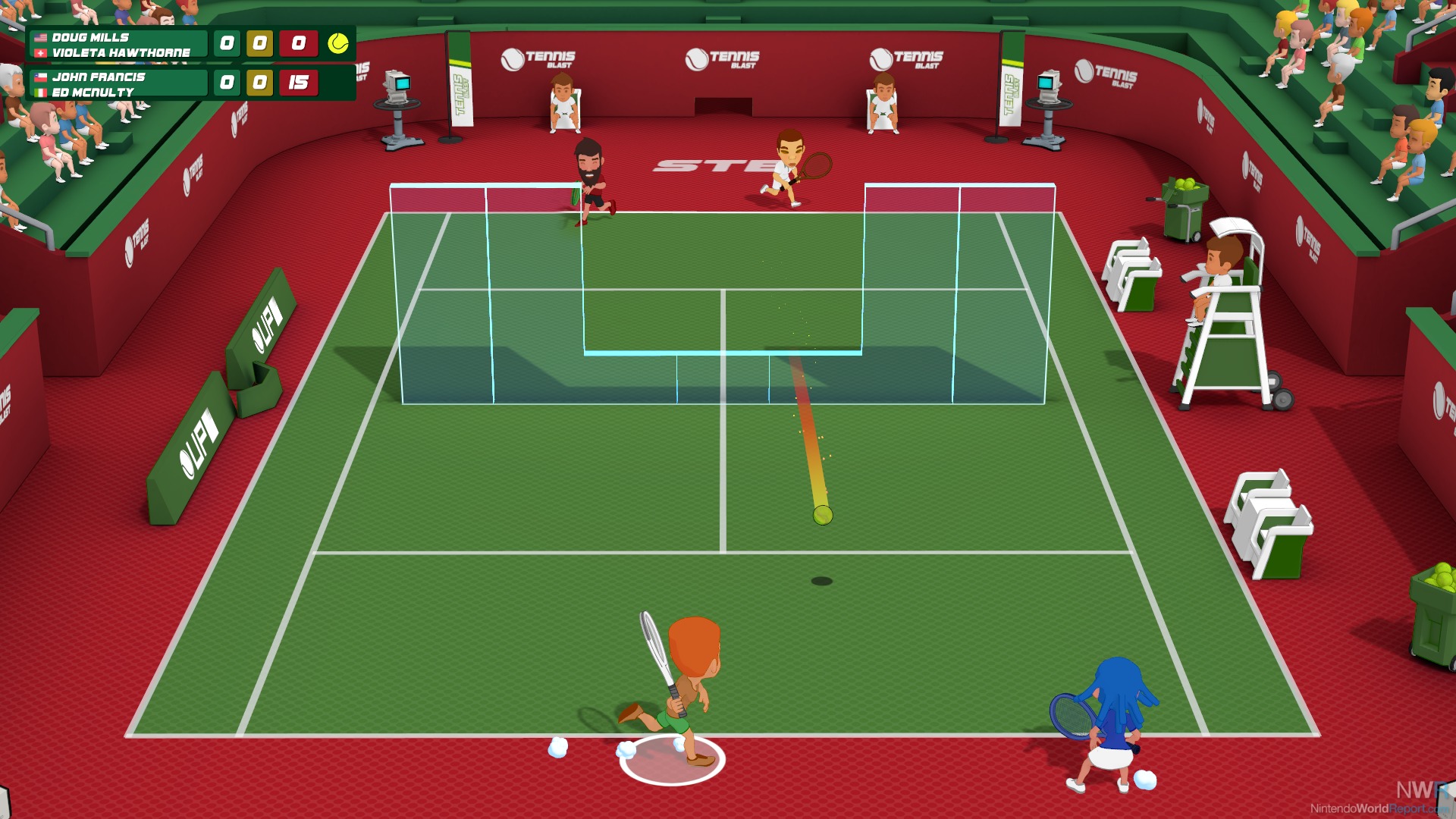 Much like Super Volley Blast, Super Tennis Blast is a very enjoyable arcade sports game that is a notch above comparable modern fare. It's still a little rough around the edges, but with strong multiplayer fundamentals and an engaging career mode, this is a tennis game that deserves a place on the Switch next to Mario Tennis Aces.