The Switch's first traditional 3D Zelda game is the remaster of the prequel to the Wii U's first traditional 3D Zelda game.
Nintendo fans should be no strangers to the Darksiders franchise. Darksiders II released as a launch title for the Wii U and a remastered version of the original Darksiders served as a swan-song release for the same system. The two games served as awkward backwards bookends for the system. Darksiders Warmastered on Switch would be easy to write off as yet another port of this increasingly prevalent title, but it represents the first time Darksiders has been playable handheld. With that in mind, Darksiders on Nintendo Switch might just be the best release of this surprisingly great game to date.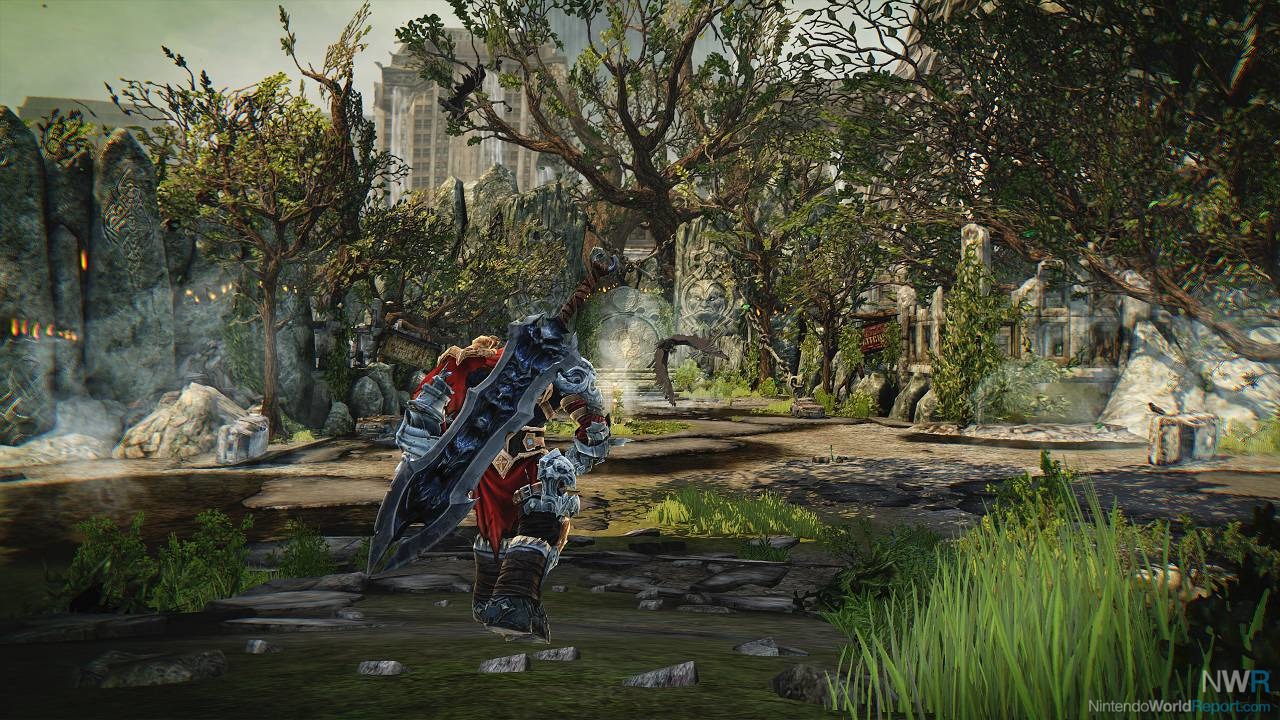 For the uninitiated, Darksiders is a hack-and-slash adventure filled with dungeons and puzzles that is heavily inspired by 3D Zelda games, particularly the Ocarina of Time formula. You play as a horseman of the apocalypse, War, who is evidently tricked into participating in an unscheduled end of the world. The adventure sees you traveling through a demon-infested, post-apocalyptic Earth in order to restore order and clear your name. Gameplay progresses in much the same way as a 3D Zelda game. Journey to a variety of dungeons in order to collect macguffins. Each dungeon is filled with puzzles, pots, keys, maps, and new gear. Dungeons end with an epic boss battle with victory adding to your health. In other words, if you're familiar with Zelda, you'll feel right at home with the Darksiders dungeon design.
Where things differ is in combat. Darksiders combat combines Zelda's Z-targeting system with a combat engine more in line with character action games like God of War, Devil May Cry, or Bayonetta. Combat is fast paced and heavily reliant upon quick reaction time. You consistently unlock new moves and items that add variety and fun to the mayhem. However, early on certain areas rely too heavily on kill rooms. One area in particular uses these kill rooms as tutorials. Each room in this segment looks exactly the same and the combat is drawn out for far too long. Luckily this tapers off significantly later on.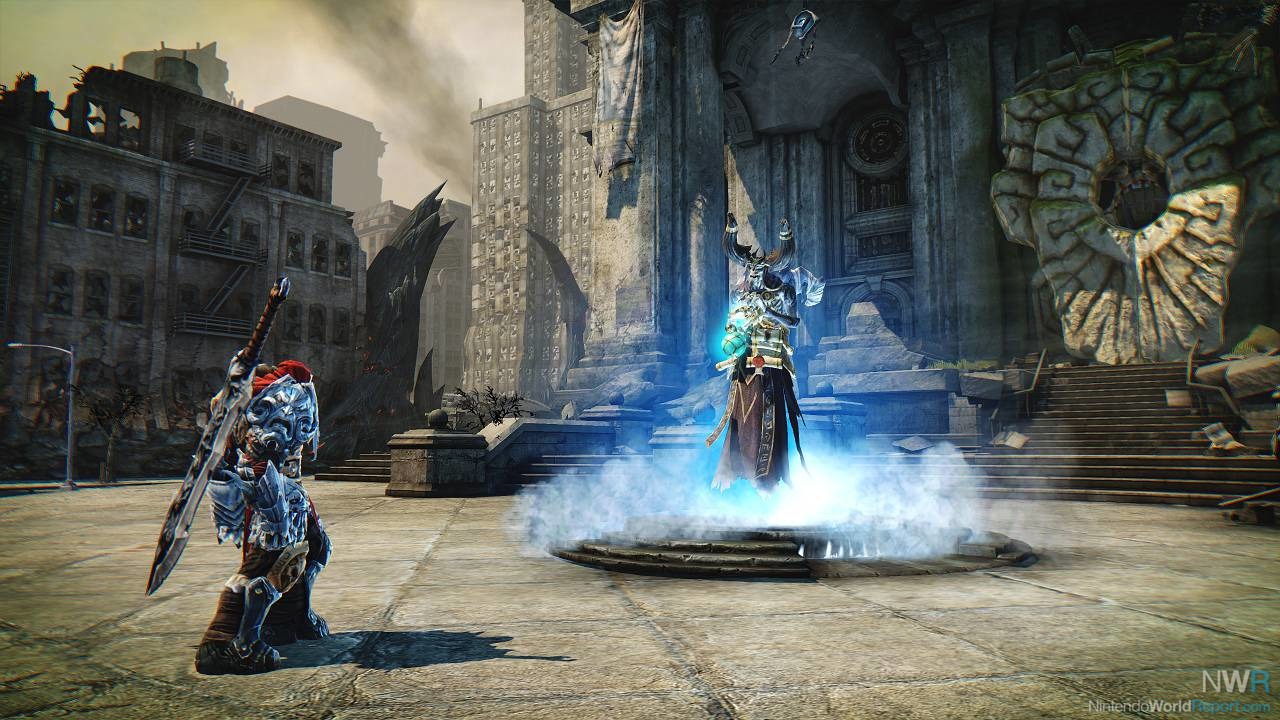 The Switch version of Darksiders Warmastered adds some great improvements while unfortunately overlooking some of the original release's weaknesses. Fast travel across the sprawling overworld is still limited for travel between pre-determined points. This wouldn't be all that bad but these points never seem intelligently placed as certain areas are visited multiple times and not having a fast travel point near them is frustrating. You do eventually get access to a horse to speed things up, but this is a significant way through the adventure. On the bright side, Darksiders Warmastered offers multiple performance settings for the Switch version. At any time you can switch between graphics and performance modes. Graphics mode will provide a higher resolution at 30 frames per second. Alternatively, performance mode will drop the resolution but raise the frame rate up to 60. I found myself swapping back and forth between modes with different preferences depending on how I was playing. When docked I'd usually opt for a higher resolution. When playing portably I found the resolution loss less noticeable and so I'd take the frame rate boost. We've only seen a few games offer this flexibility in performance profiles for the Switch but it is a feature I'd like to see more of. While the Switch version can't quite outpace the Xbox One or PlayStation 4 versions technically, it still firmly outdoes the original release along with the remaster on Wii U.
If you're craving classic 3D Zelda, Darksiders is the game for you. Despite originally releasing almost 10 years ago, it has held up remarkably well. Even playing it my third time through, I still found it absolutely delightful. While its original weak points remain present in this remaster, so to do its strengths shine through. The customizable performance options, coupled with the Switch's portability make this my favorite way to play an excellent game. Bring on Darksiders II and Darksiders III.