Simple, effective dungeon crawling without the bells and whistles.
Turn-based dungeon-crawling has been a mainstay on the 3DS, but the Switch sure could use a few more options. Here to fill the minute-munching vacuum is the cyberpunk-stylized, loot-collecting RPG, Robothorium. While it may be lacking a memorable story and impressive visuals, its true strength is a well-designed combat system that's both simple to master and complex enough to entertain for hours at a time.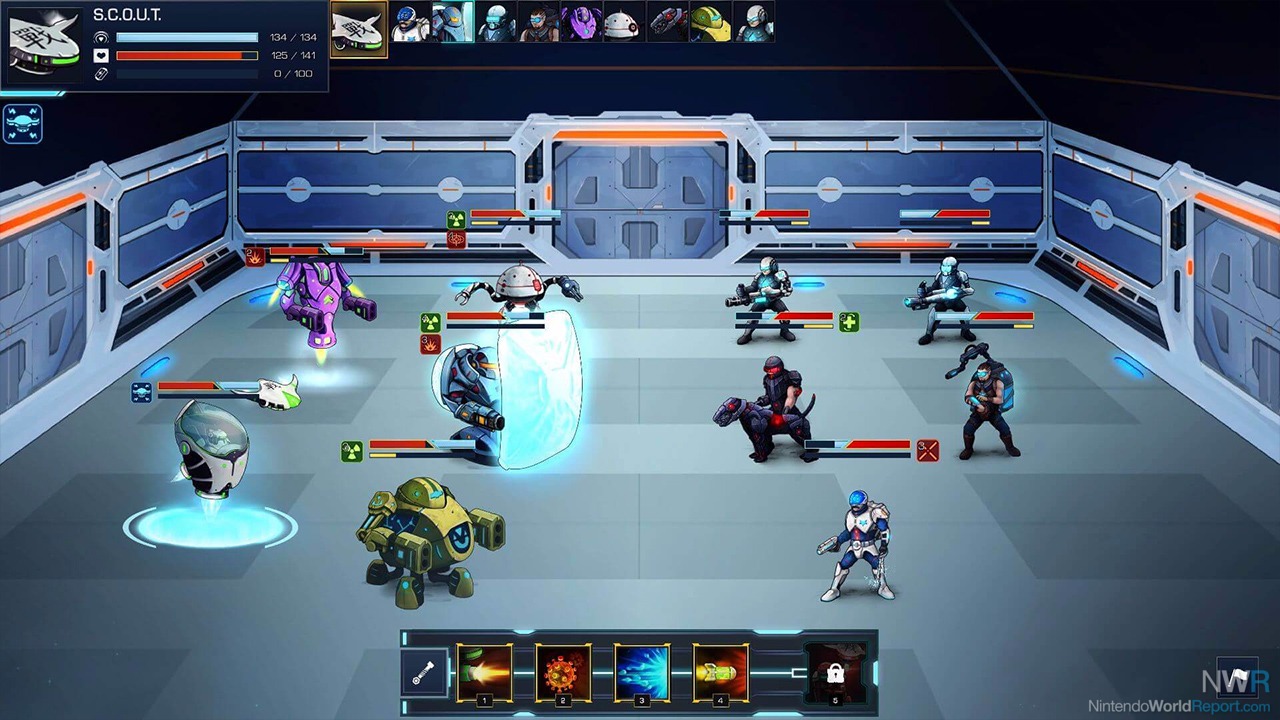 In the dystopian future of 2052, the Earth is in conflict as an evil corporation with access to an unlimited energy source controls the world from the shadows. The robot population has been mistreated for years and has begun peaceful protests in the hopes of obtaining civil rights. A number of different factions have emerged, all with their own agendas, while the evil BreakTech corporation tries to consolidate power. As an advanced artificial intelligence called S.A.I.A, it's up to the player to lead a team of robots through a series of missions, breaking into secret laboratories and other restricted locations all in the name of robot freedom.
The meat and potatoes of Robothorium is most certainly the dungeon-crawling combat. Starting with a choice of three party members, you lead a growing team of robots through dungeon-style locations to learn the truth behind BreakTech's true motivations. Each robot has a different set of metrics based on speed, attack power, defense, and support. It feels very reminiscent of the old days playing Final Fantasy when you would choose between different members based on your preferred method of combat. Lead a stable of attack- focused robots nose first into battle or, play it safe and try to outlast your opponents with strong support and defense.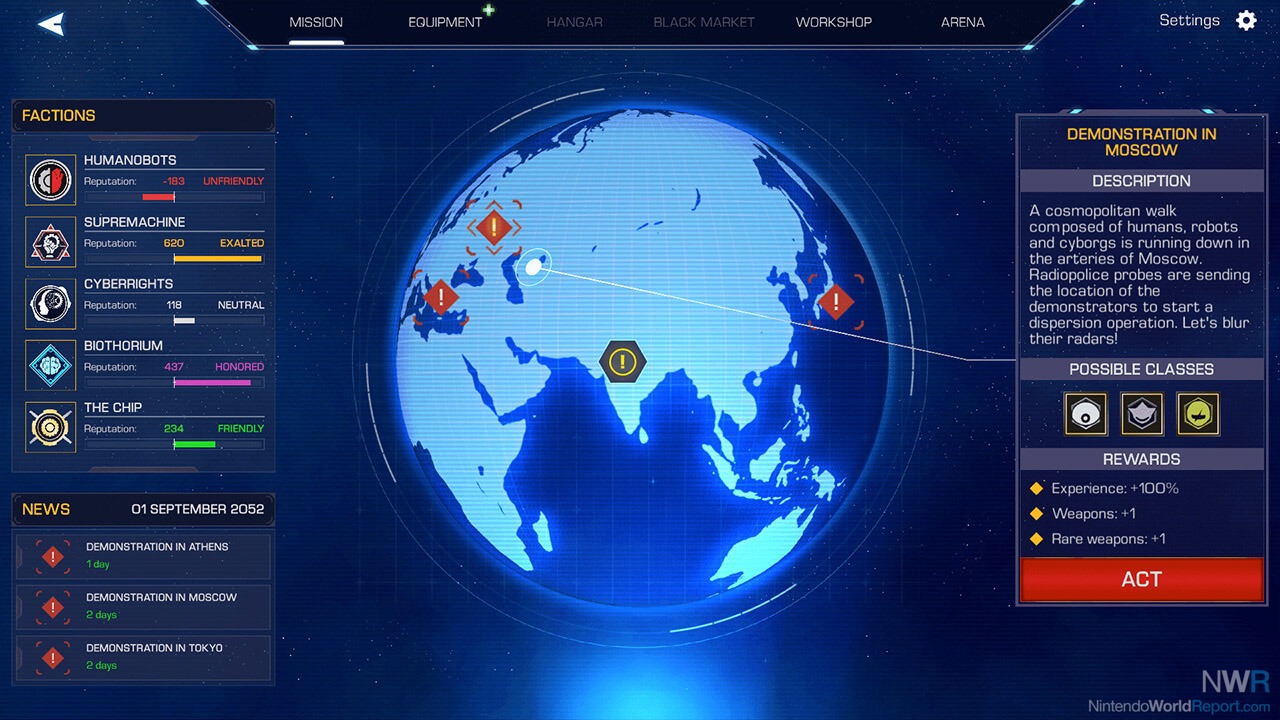 Progress through the levels leads to new equipment and additional fighters so that your party is always evolving. Quality of life improvements, such as the inventory screen indicating when a piece of equipment is an upgrade over your current loadout, ensure you're never wasting time in the menus. A skill tree for each robot provides unique bonuses that round out the wide array of different ways to customize your team.
Robothorium is a terrific Switch title if you're looking for that casual dungeon-crawler that you can play in cruise control. It's not overly difficult, and the dungeons are all pretty similar, but once you start a battle, it provides that comforting feeling of familiarity. It may seem like a number of games that have come before it, but the developers clearly know the recipe that made those titles so enjoyable and have come up with an experience worth feasting on.