A novel train-conducting puzzle game with good co-op multiplayer.
Years ago, Flight Control came out on WiiWare with a neat little co-op mode, bringing new life to the great mobile game. You could now bicker with friends as you tried to map out the right routes for your planes. I mention Flight Control because the smooth co-op integration in Conduct Together—the Switch reworking of the mobile game Conduct This—reminded me of that mobile-to-console multiplayer improvement. Conduct Together swaps planes for trains and instead of drawing paths, you're trying to manipulate tracks and trains to avoid crashes and deliver passengers to different stations. It's a smart and often mind-bending puzzler that offers a lot of content that can all be played cooperatively with ease.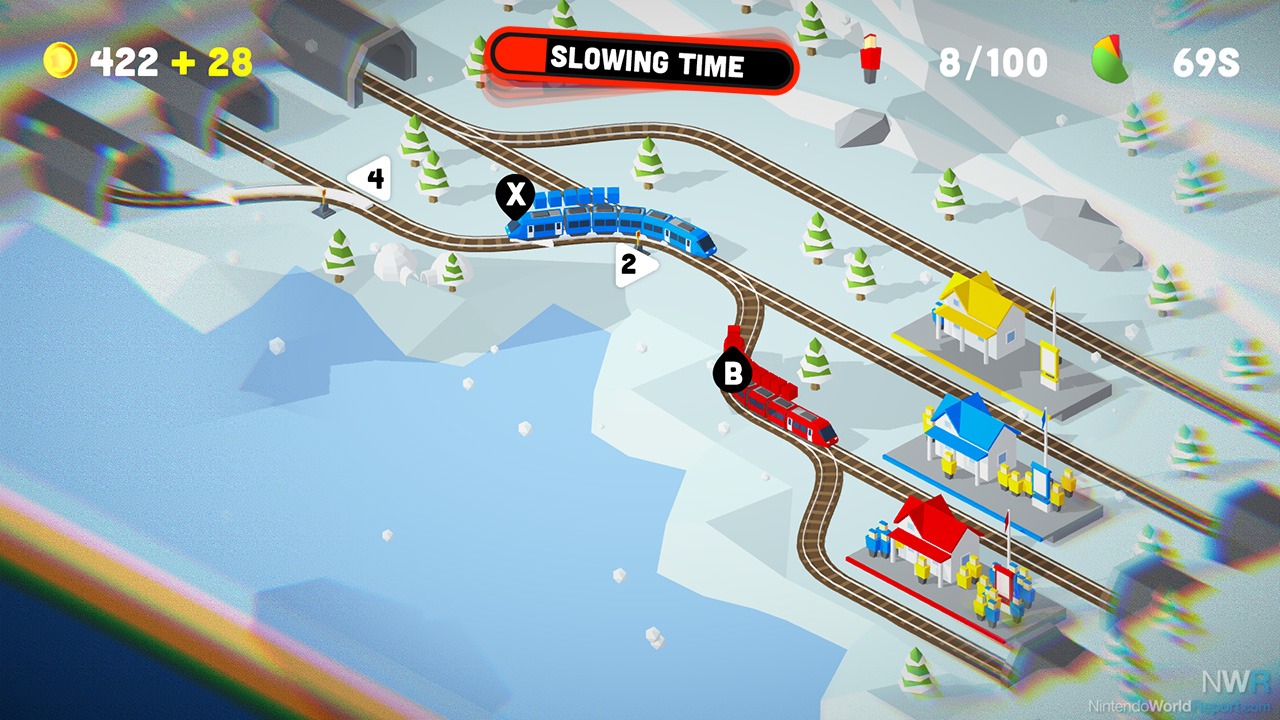 Your train always starts moving on the track, which begins as an uncomplicated cycle and balloons to labyrinthine behemoth levels later on. The goal is to pick up passengers and drop them off at their preferred destination, noted by color. From that point, the interaction is minimal but still requires attention and strategy. Your train can be slowed down or stopped in place, usually to avoid crashing into an obstacle, and track switches can be toggled at the press of a D-pad direction. It's easy to grasp, which makes it an ideal multiplayer game as well. Single Joy-Con play is perfect since the interactions are limited to the D-pad and shoulder buttons. Buttons are far better than the touch controls of the mobile game (which is free and ad-supported under the name Conduct This! if you want a taste of what to expect).
As a solo experience, Conduct Together is deep and engrossing. The early levels are relatively straightforward with clear ways to complete optimally them requiring only a few glances. As the game builds over the course of dozens of levels, it becomes a highly challenging affair. Multiple trains run in tandem, so you need to make sure all of them complete loops and station stops without crashing. Each level is mostly self-contained to a single screen, only taking a few minutes at the most to complete a run. Coins are earned through play, and as you complete regions, these unlock more regions as well as different train cars from history. For the most part, the single-player component (which can turn into co-op at the addition of a controller) is great. Some levels seem geared to catch you off-guard, though, which led to a few too many inevitable failures. The game is just a little bit too slow to kick back into action when you fail.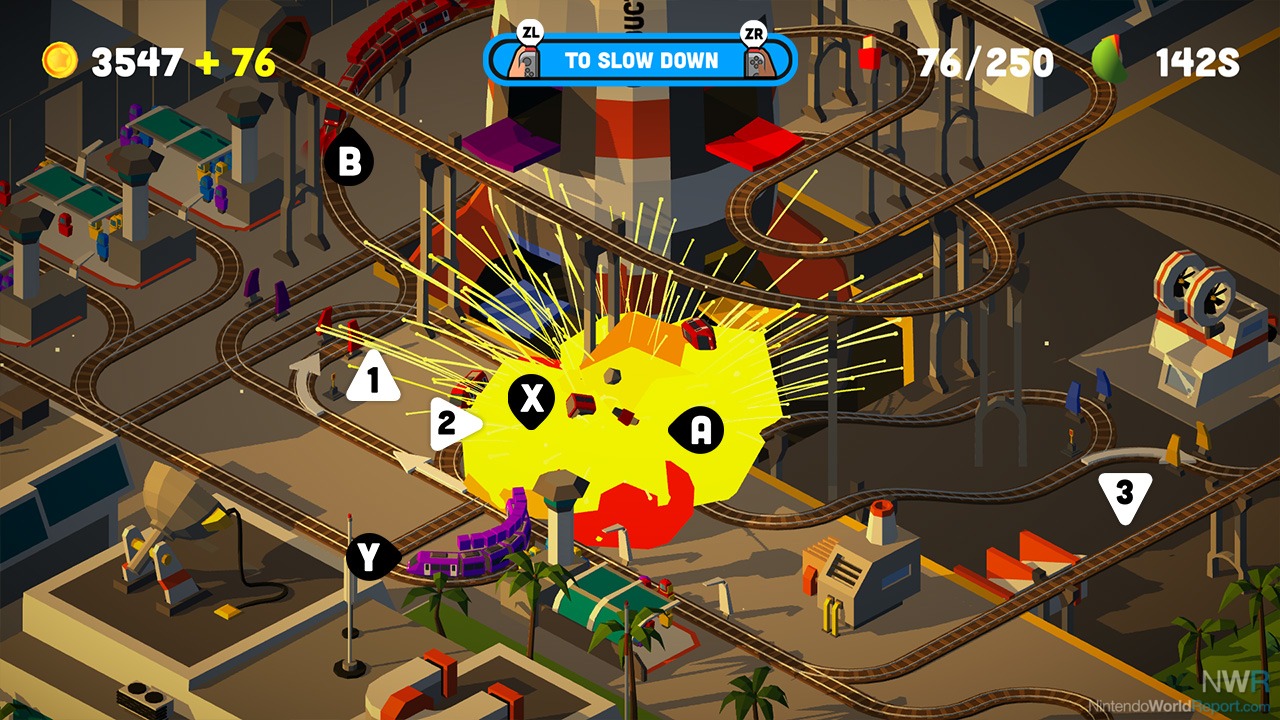 In multiplayer, those same early levels are a little more jovial. While the lessened interaction doesn't equate it perfectly with Overcooked, the feel of play is similar. Needing to talk to your co-op partners to figure out what to do and then executing on that without anyone messing up echoed the same mayhem of Overcooked. Conduct Together's tone is altogether more relaxed, with the clean low-poly graphics and endearing soundtrack setting a pleasant tone.
Conduct Together is an overall low-key affair but the puzzling chops here are solid and well crafted. The solo experience is the draw to me, as it's the kind of serene game with demanding puzzles that sucks me in. Multiplayer is a bit more goofy and frantic, but it has a fun feeling, especially if you can find some conductor compatriots to ride or die with.