Build to the skies in this intensely complex management sim.
Project Highrise is a management sim where you take control of a skyscraper with the goal of pleasing your current tenants and recruiting more. The console release, Architect's Edition, packages together the base game with its DLC.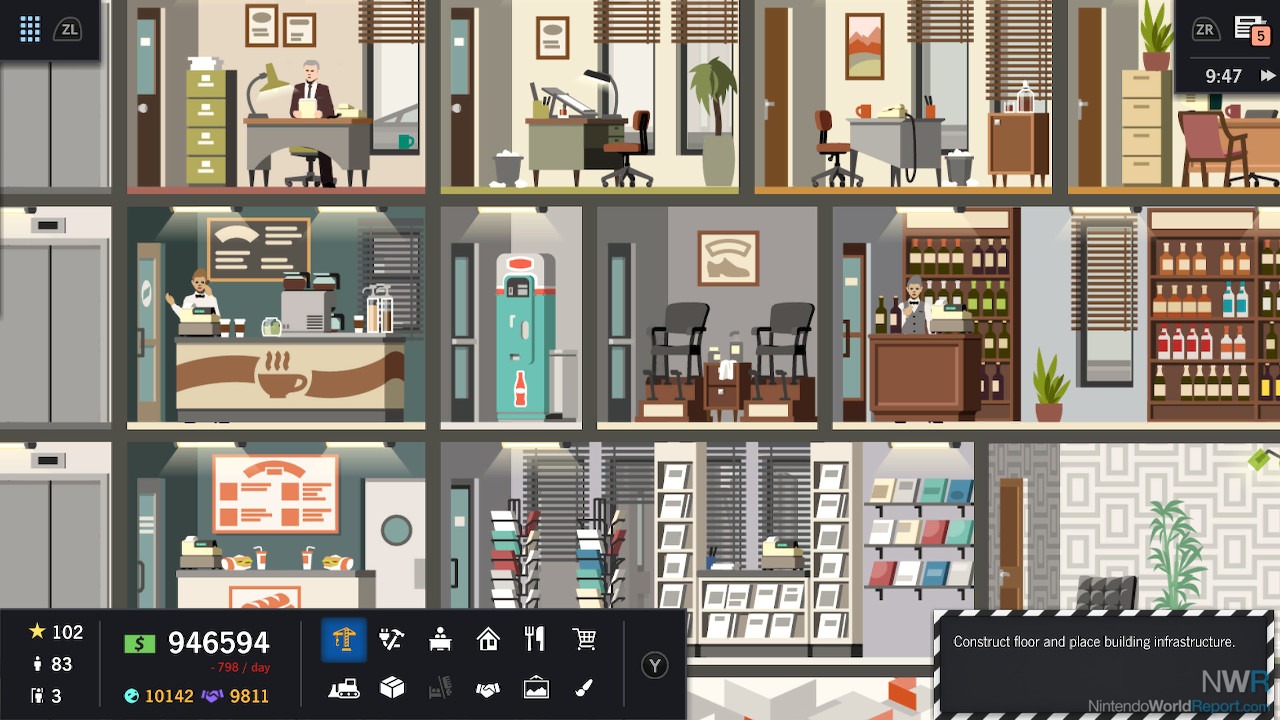 Building a skyscraper is less about stacking floors on top of each other and more focused on making sure everything works together. The building needs to have the right features for its tenants, or they'll move out real fast. You'll have to provide the bare basic services for the offices, storefronts, restaurants and hotels in your building: electricity, water, phone services, etc. On top of that, many tenants will demand special services that may require even more maintenance and construction.
There are plenty of informational features that allow you to see exactly where you're financially succeeding and where you can make some changes. Nothing's dumbed down here—I felt like a real property manager. I would appreciate some dialogue and humor though, as there's none of that in this game. The no-nonsense nature of this experience makes it quite intimidating to jump in at first.
I made a massive mistake on my first round. I got a bit carried away and built my skyscraper as tall as I possibly could. What I learned from this is that you have to take a conservative approach. On another try, I focused on the space I already had and was much more successful. Pleasing tenants is difficult; more of them means more electrical cords to wire and more water to provide, so you can't get carried away.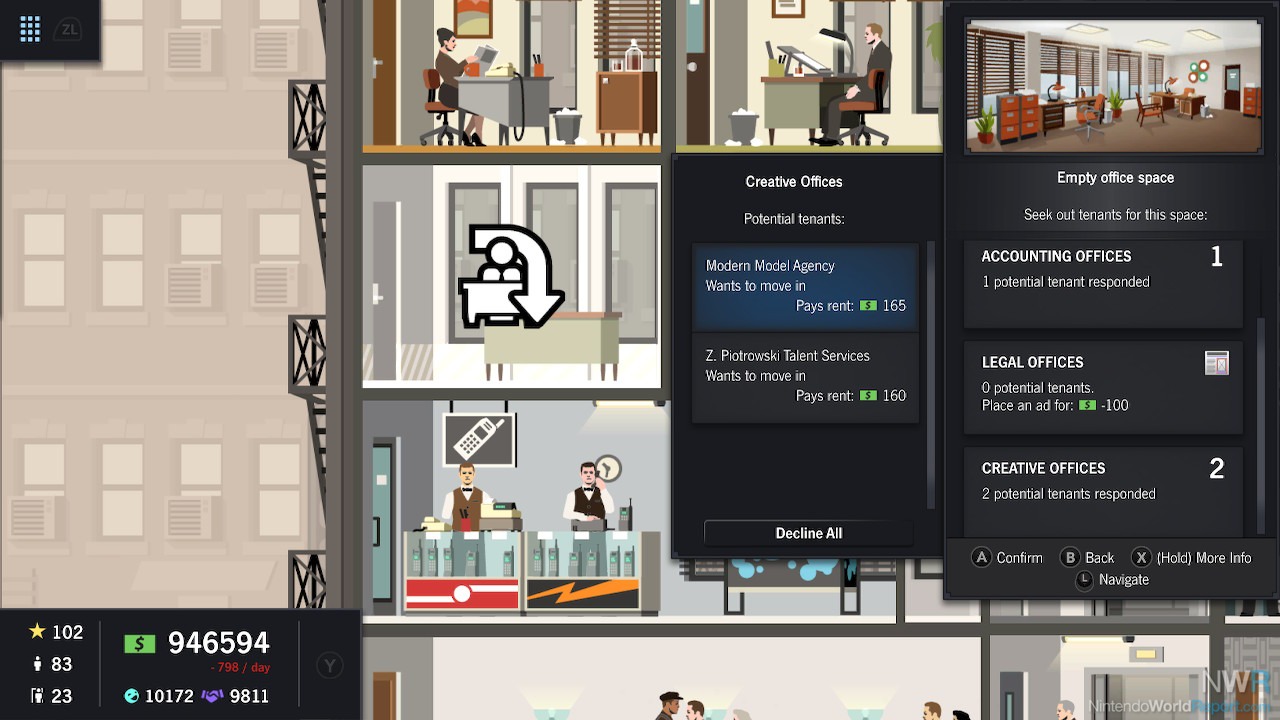 After seeing how the game looked in docked mode, I had a hard time believing this would work in handheld mode. There are so many different buttons and elements on the screen, which is fine on a large monitor, but I was dreading playing this on the Switch's small screen. To my surprise, it works fine. Many of the elements are scaled up in handheld mode, and you're free to zoom in on your building to take a closer look.
Since the base game is so in-depth, I wouldn't even feel a need to buy the DLC content if I didn't have to. All the DLC provides is new themes and slightly varied scenarios, so I do think this game would be a better value without it. Project Highrise is here for those craving the deepest management simulator the Switch has to offer, but if you're not already a fan of the genre, I wouldn't recommend it.