A colorful and wacky party platformer with style and ingenuity.
Joggernauts is a novel platformer that drives off the deep end following a relatively straightforward premise: what if Bit.Trip Runner was a party game? The vibrant and bouncy world houses auto-scrolling levels where two to four explorers try to make it out alive while frantically switching places in line and jumping to avoid obstacles. It's far harder than it first appears, but whether in a party setting or in the included single-player variation, Joggernauts is fun and challenging, mostly thanks to its constant stream of new ideas and difficulty customization.
The concept is at its best as a party game, rife with mistakes and hilarity. Trying to organize positional swaps and time jumps with a group can be maddening, but it's also endearing in a humorous way. In general, everything skews very hard, but easily accessible modifiers can slow down the speed and make the experience a lot gentler for your party's preferences. Communication between four players is bafflingly difficult at times, but it's also fun in a frantic Overcooked-esque manner.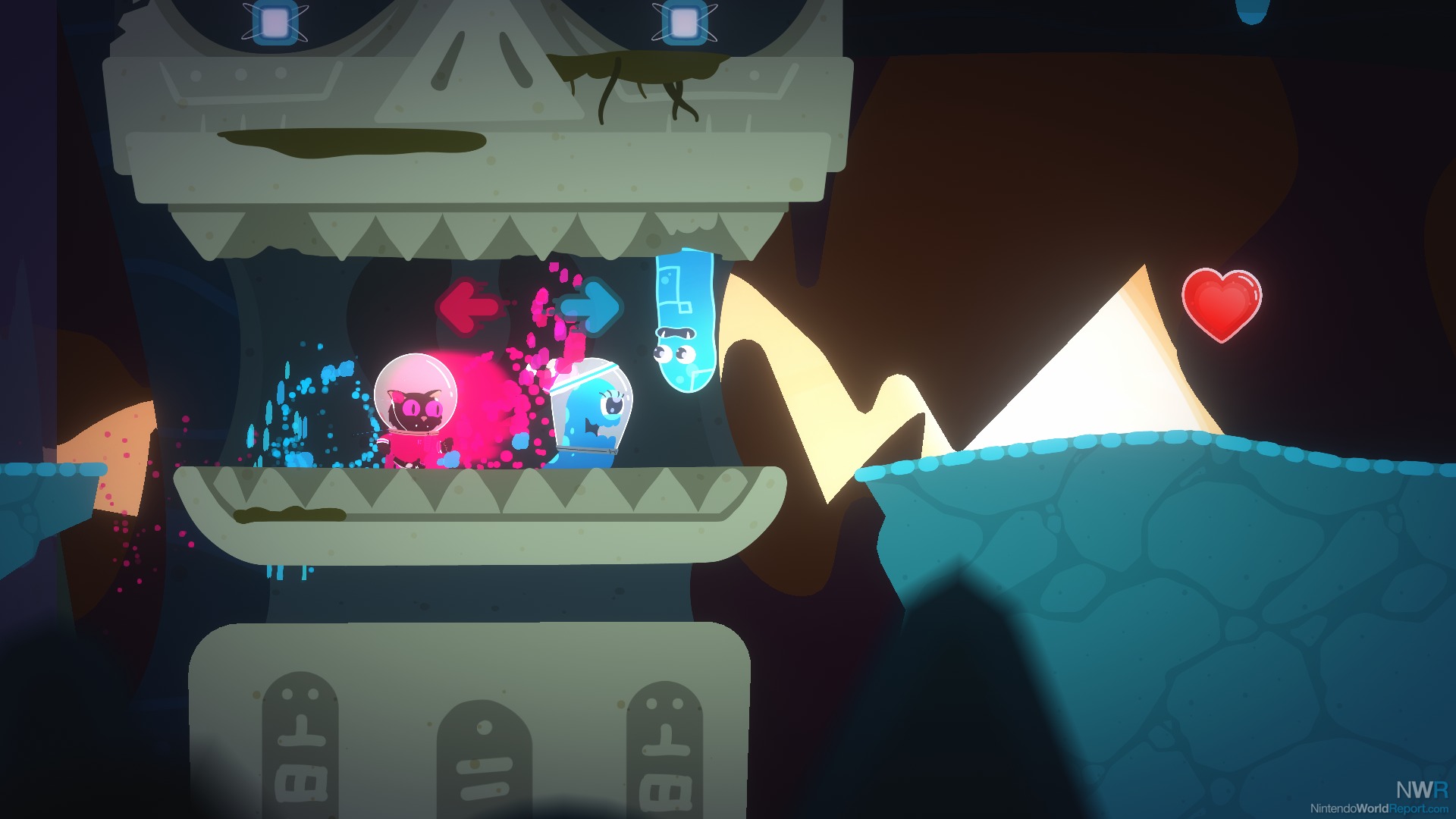 The single-player mode puts one player in control of two characters similar to the multiplayer. Mind-bending precision is required to ace levels, which can make the single-player variant drag a bit and shine more light on the smaller amount of content. Smartly, restarts are quick after failures, but the experience loses something special without the chuckles of friends when you all die. It teeters too close to the edge of frustrating as you try to control a pair of runners at once.
Delicately though, Joggernauts doesn't quite reach that exasperating frustration threshold. While the level count is on the smaller side (it barely cracks 20), each stage is packed with new ideas, twists, and trials. In addition to the two trophies per stage, even more is hidden away, offering new things to seek out and complete. The content is ultimately still thin, but more is there than initially meets the eye. A brief jaunt might not take much time, but mastery is a much longer adventure.
Joggernauts can be viewed a couple of different ways, with its best side being the party multiplayer. It's deliriously silly in a way that matches Lovers in a Dangerous Spacetime in tone and style. This is built for four friends messing around and trolling each other trying to progress through difficult platforming challenges together. It falters a little bit in longevity and as a solo experience, but those elements are more secondary to the raucous fun in multiplayer.