Even without some modes present in other versions, FIFA 19 on Switch delivers.
When FIFA 18 released on Switch last year, it was missing many key features seen in other versions of the game, disappointing core fans who wanted a comparable experience on the go. Fast forward a year and it's obvious EA has set out to correct a number of shortcomings. While they've made a valiant effort, the Switch version isn't completely up to speed, still missing the signature single player mode, The Journey, and a number of different Ultimate Team elements. However, the improvements to the core gameplay, visuals and the much-needed addition of Online Friendlies brings this pretty darn close to the full FIFA experience.
In any sports title, the most important aspect is how the game feels and controls, with the rest being secondary because at the end of the day, if it doesn't play right, everything else is moot. Fortunately, FIFA 19 masterfully captures the feeling of being out on the pitch, giving players a bevy of options to put their team in the best position to take the match. The beauty of the controls is they're easy enough to grasp common tactics, while still offering more advanced options and deeper elements for those truly looking to dominate. Movement is fluid and switching between characters is easy and feels natural, which is important during pivotal moments of any given match. Shot placement can take a few matches to master, but learning some of the different types of kicks helps to keep the ball on target.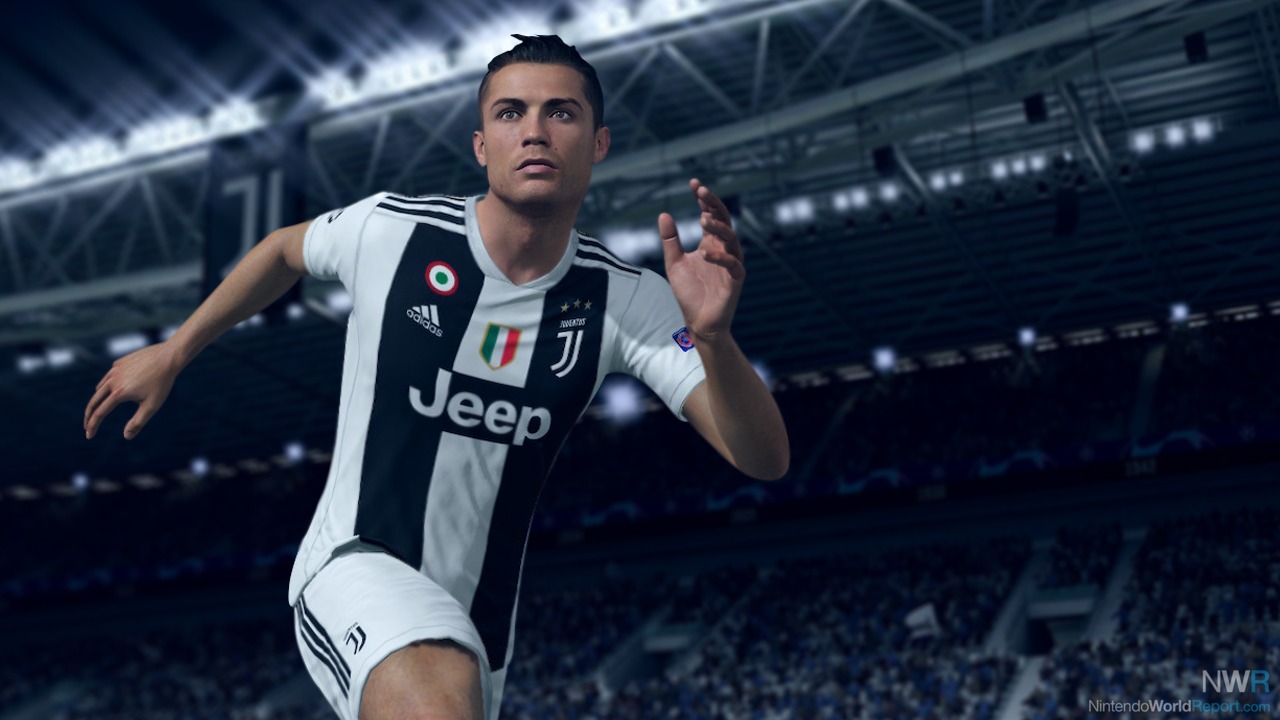 While not every mode is present in the Switch version, there is still plenty to do with a number of different styles of play. The Journey might be missing, but there are two different Career options to partake in. Manager Career sees you take on the role of club manager with duties including scouting, finances, and even answering press questions, in addition to the option of playing all of your team's games. Player Career has you create a custom character and instead of controlling the entire team during matches, you'll only be able to play as the created character. This gives matches a completely different perspective shifting to an up and down view of the field instead of from the sideline. The feeling of these games is also different since you're limited, but watching your character grow as a player is a rewarding experience. Skill Games can be found in a few different areas including in Career modes to gain better stats, but also in their own mode. These are minigames that act as both fun little challenges and ways to better your skills on the pitch.
One of my favorite modes to play was the UEFA Champions League. This is a tournament mode to crown a champion, but first you'll have to play through a series of pool matches before advancing to the bracket to see who reigns supreme. FIFA Ultimate Team returns, allowing players to earn and purchase packs of players and items to make the best squad possible. Playing in both offline and online tournaments and matches earns you coins, but there is also an option to jump onto the eShop to spend some cold hard cash for FIFA Points. Hardcore fans of FIFA Ultimate Team will be disappointed to see that key elements such as the weekly FUT champions event, squad battles, and the daily and weekly challenges didn't make the cut. Ultimate Team ends up looking a lot like the FIFA 18 version, but it has added Friendly Seasons, which lets you play a five-match series against friends online. Online as a whole works wonderfully, matching players up pretty quickly and providing a lag-free experience. Fortunately you can now play against friends, a glaring and puzzling omission from FIFA 18, which is sure to make footballers around the world very happy.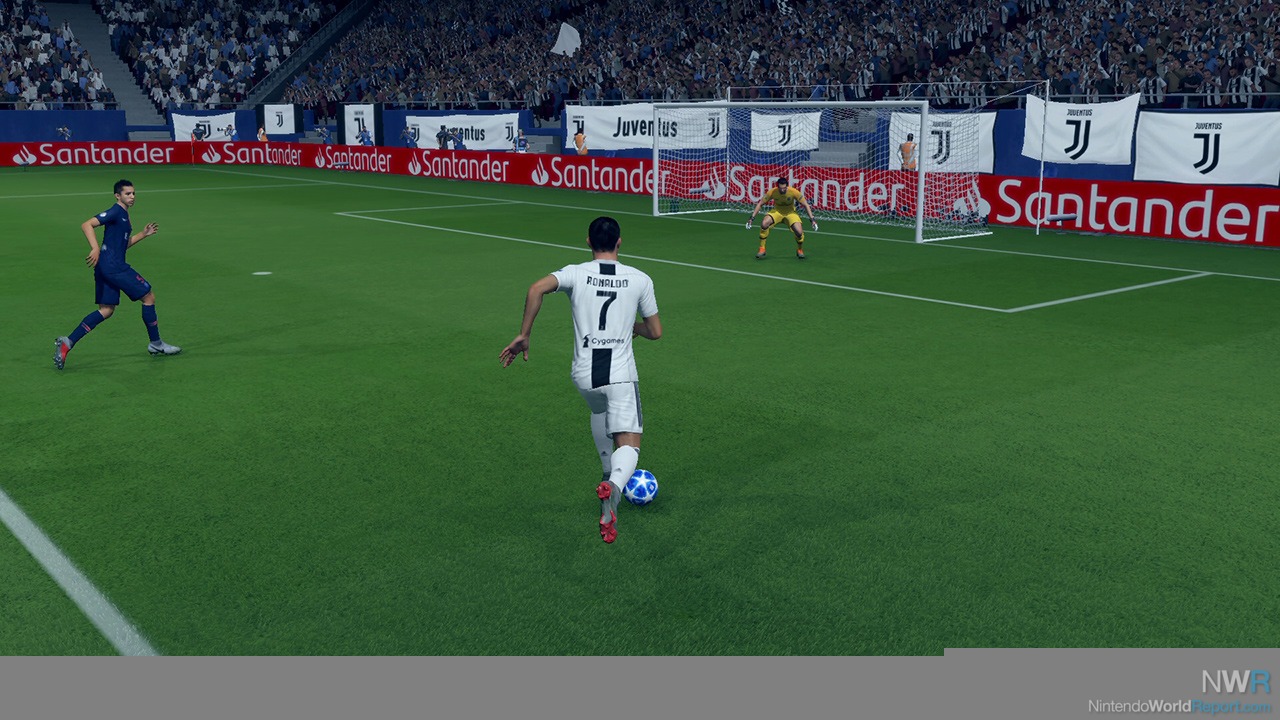 When discussing EA titles on the Switch, I would be remiss not to take into account the performance and look of FIFA 19. Visually we see a noticeable upgrade from last year's iteration especially when it comes to the lighting. Everything from the player models to the score and information graphics look far more crisp and pleasing to the eye. However that's not to say there aren't some awkward animations from time to time. But what I found even more impressive is how well it runs in both handheld and docked modes. I never once experienced any slowdown in handheld mode and only had one or two small hiccups in docked mode early on, but have since had no such issues. Load times are almost nonexistent, which makes it perfect for getting right into the action, especially on the go. However, in handheld mode, text can be a bit difficult to read, but given the portability, this is something worth dealing with.
This version might be missing modes found on other consoles, but that doesn't mean it's not worth your time. From the newly-added UEFA Champions League mode, to the updated online that now lets you play with friends, there's plenty to see and do. The top-tier gameplay feels fluid and crisp, the visual upgrades are noticeable, and having the FIFA experience portable is a great feeling. For those who want more than the standard Career modes or love diving into the Ultimate Team this version might not be for you, but if those aren't deal breakers, then FIFA 19 on the Switch is a fantastic way to get your soccer fix.