Dash your way Mania-style through Sonic's first adventure.
Two Sega Mega Drive/Genesis classics have hit the Switch, including the original Sonic The Hedgehog. Unlike this title's previous releases, this is an emulated port of the original, not a remake or remaster. Developed by M2, the team known for the 3D Classics line on the 3DS, this port is authentic and brings with it some delightful new features.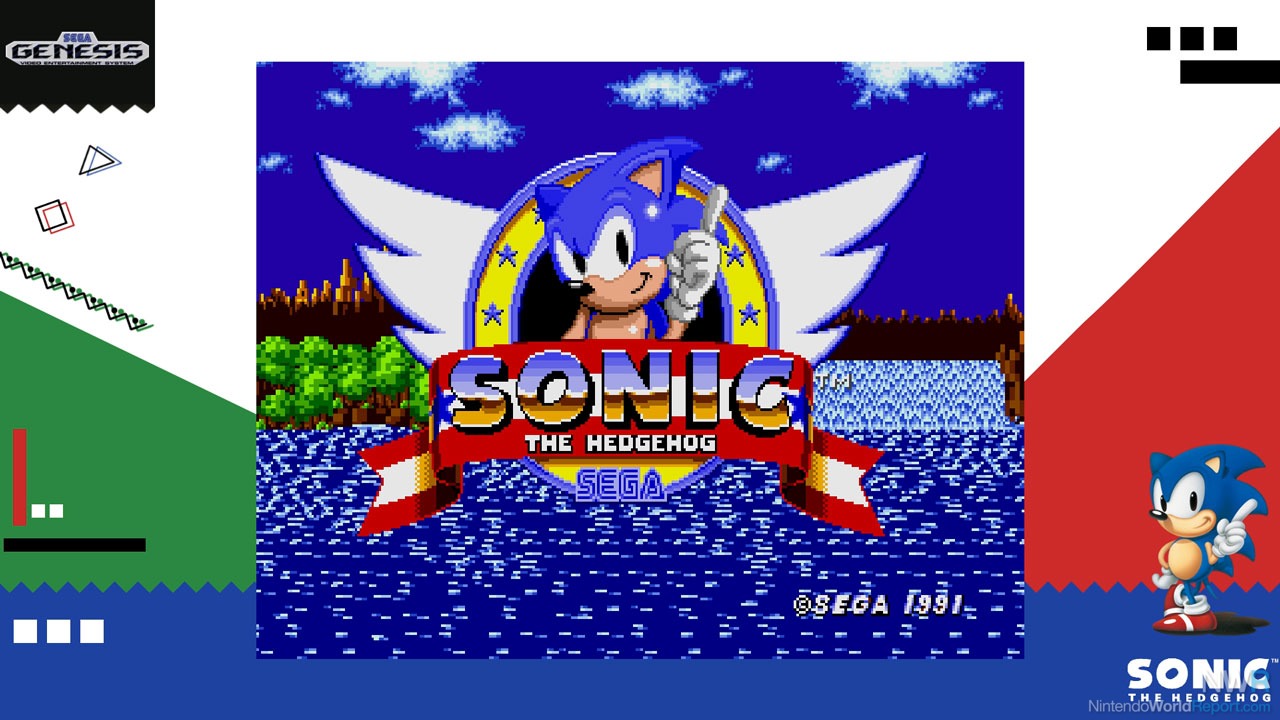 You'll notice right away that this release of Sonic 1 adds the spin dash that originated in Sonic 2 and the drop dash from Sonic Mania. It is quite interesting to see how these new features work with the original game, for better or for worse. Sonic 1 was obviously not designed for Sonic's modern moveset. There's not many opportunities to take full advantage of these features and speed through levels like in Sonic Mania. Nevertheless, I love that this feature was added in as it will make this release more accessible to players coming from the newer games.
In addition to playing the game straight through, there's also an option to include a level select so you can jump around as you please. There's also a "ring keep mode", where your rings only get subtracted in half on a hit, and a time attack mode with an online leaderboard.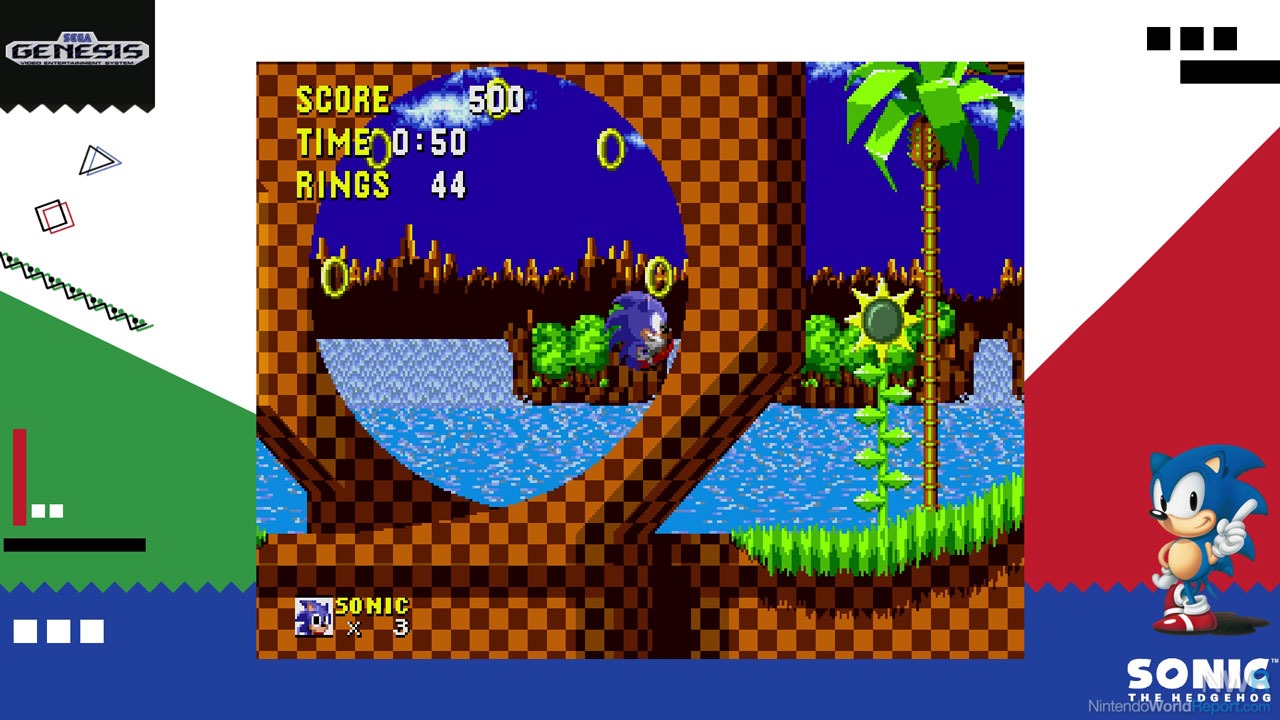 Plenty of aesthetic options are available for you to choose from. A wallpaper featuring Sonic's classic look is default, but there are also more generic patterned backgrounds and the option for no wallpaper entirely. You can change the display mode to stretch to the entire screen, play as originally intended or to make each pixel an exact square, making the screen slightly wider than old TV screens. There's even a "vintage" option that mimics the appearance of an old TV screen. I expected this to be distracting but it's quite accurate and not annoying in the slightest. You can switch between three different releases of the game – Japanese (Mega Drive), international (Genesis) and arcade (Mega Play).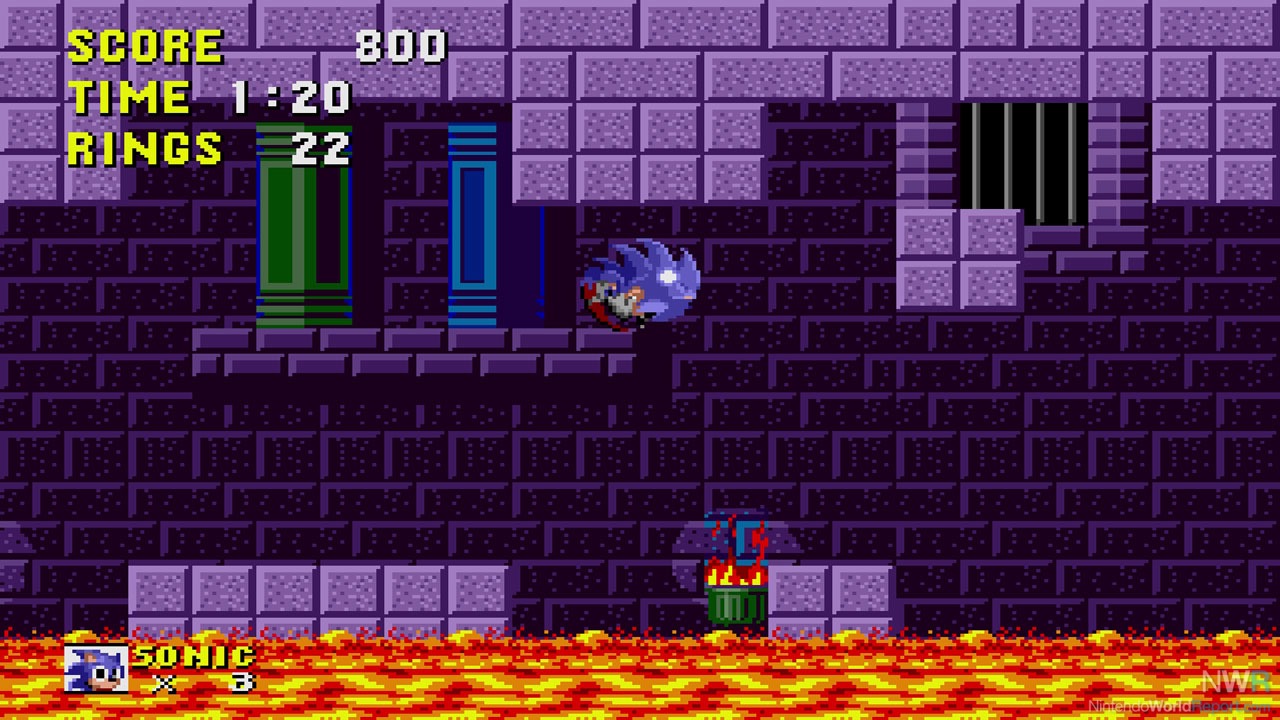 Sonic 1 feels slightly more primitive than the other Sonic games, but that's alright. The addition of the newer dash moves brings it closer to the more recent Sonic games in feel, but if you want speed, Sonic Mania would be a better pick. Still, M2 did phenomenal work on bringing this game to the Switch in a way that doesn't feel stale. If you want to see where Sonic came from and are interested in how the new features enhance this classic game, there's no reason to stay away.