The fun melted away like an ice cube left under the sun.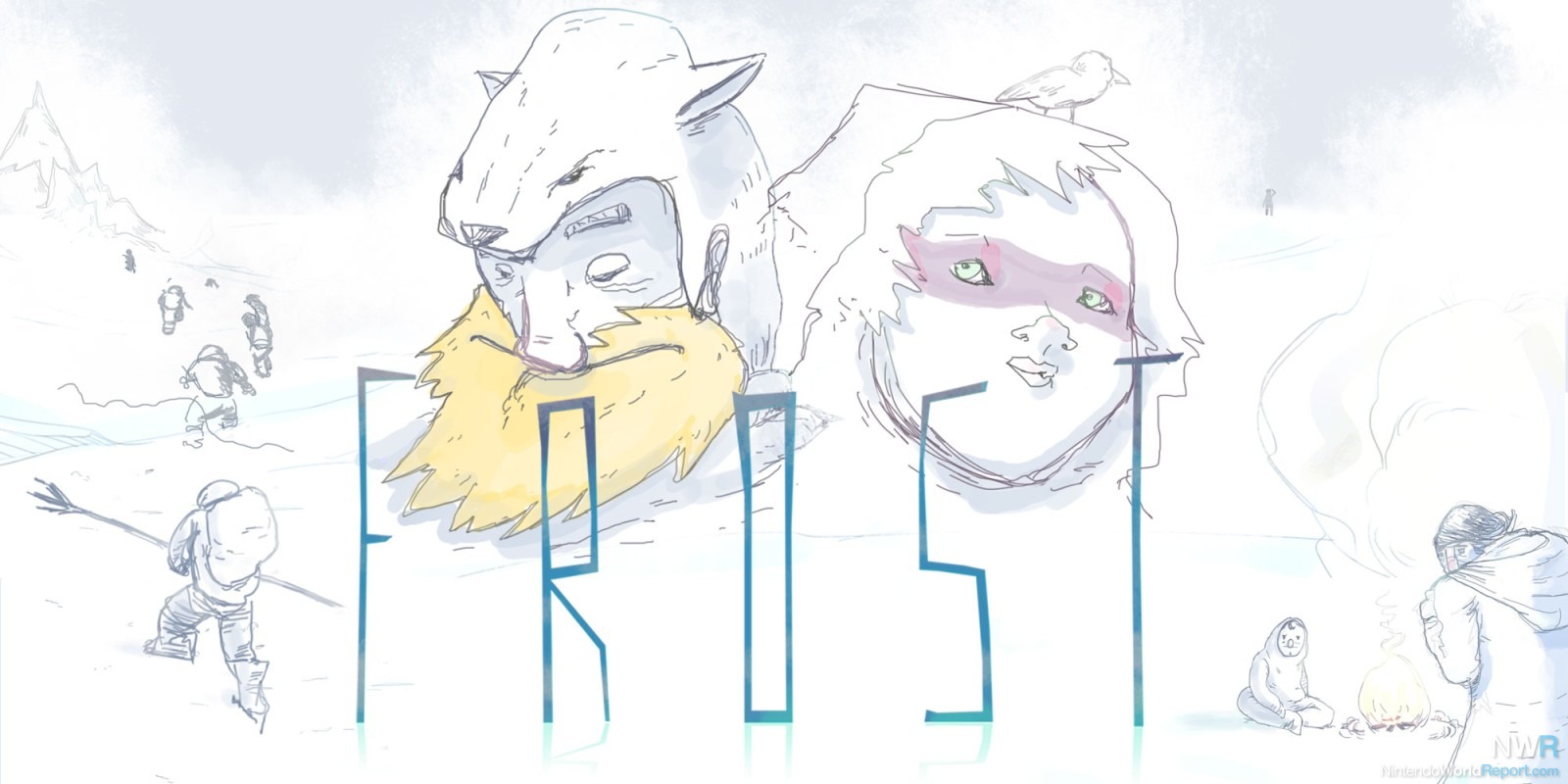 On the eastern seaboard, we've had too many hot and muggy days recently. One way I enjoy escaping the heat is to play strategy card games in an air-conditioned room. Enter Frost - a solo-strategy card game where the sole goal is to make it to the end of the game alive. Although an interesting premise, unfortunately it's only exciting enough to keep you inside for a few hours.
As the leader of an unnamed tribe in an unnamed land, there is but one goal: survival. This is achieved through a very clever card game in which you try to avoid death from wolves, cannibals, fatigue, and a storm that you're constantly on the run from. In the standard game, victory is achieved by traveling 20 times. At the beginning of a turn, 5 cards are drawn and the conditions necessary to travel are displayed. These conditions are some combination of the three resources: Food, Material, and Survivors. Events also occur at the beginning of a turn can either provide assistance or present a danger that requires usage of the resources to avoid.
What it all sums up to is a pretty engaging and thought provoking experience. A playthrough typically lasts somewhere between 5 and 20 minutes depending on long you can survive. It took about 10 deaths to really get a grasp of the rules and to learn all of the intricacies of the resource management. What I found after a couple of hours is that once you've got a firm grasp over the best strategies you come to realize that the random-generator gods hold too much power over the result. The hand you draw or the event that comes up next can all too often dictate how the match will end.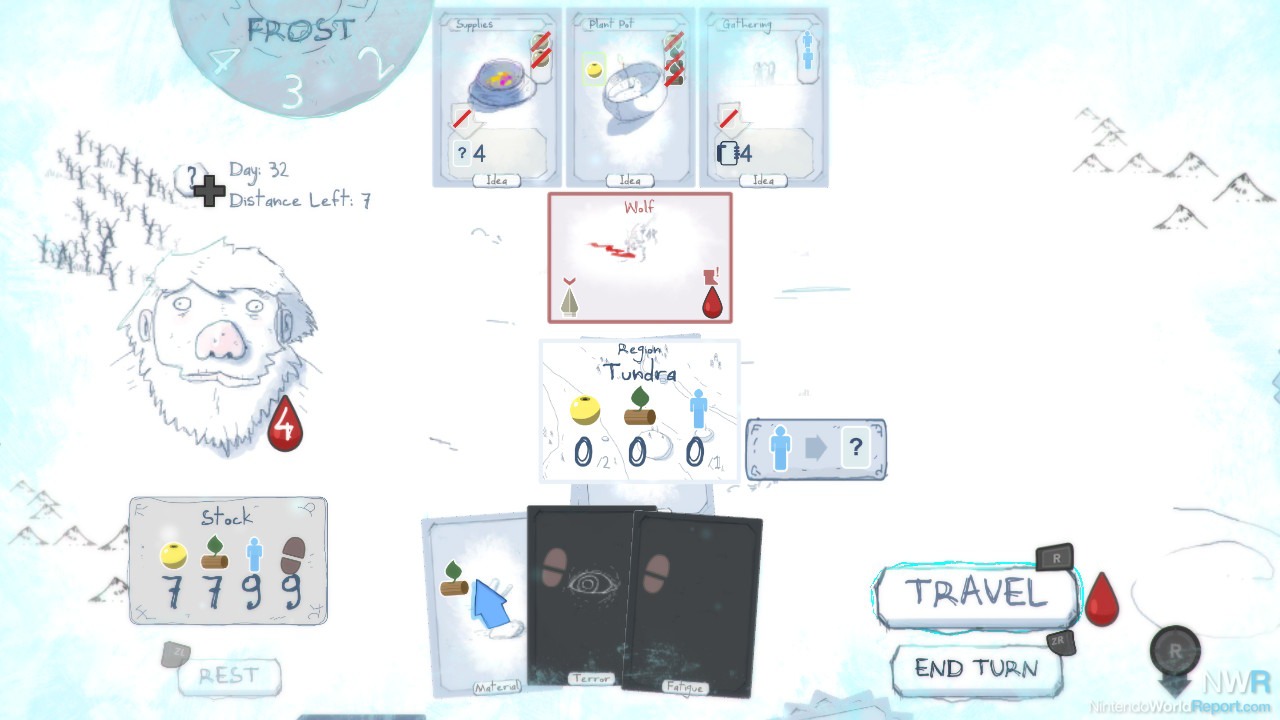 Replayability is an ongoing issue that the developers try to address in a couple of ways. At the end of a match, new cards and events are added to your deck that can both increase and decrease the difficulty of staying alive. New scenarios can also be obtained from time to time which add a wrinkle - such as the requirement of finding and protecting pets, or not allowing anyone from your tribe to die on your journey. After a successful campaign in the standard mode a customization tool becomes available that allows you to control the difficulty by adjusting the parameters of the game. All of these options are nice but don't really change the overall feel of a playthrough.
I'm a big fan of strategy games in this vein and Frost felt like a new and unique experience. The biggest draw for me was the challenge of figuring out the best strategy for survival. After that first successful journey my interest suffered frostbite until it succumbed to hypothermia only a few hours after that. I'd still recommend playing it but just like trying to play pond hockey on a negative forty day, it probably can only last a few hours.