….it's more Drawful.
Long story short here, Drawful 2 is truly the same game from Jackbox Party Pack. There are more prompts and customization features, but by and large, if you've played the first game (which was bundled with a handful of other titles), you have experienced this game already. Drawful is similar to Pictionary, but everything is drawn on phones and tablets, making for the experience to be played on streams fairly easily. A player gets a prompt, and has to draw it. Other players will look at the drawing, and guess what they think it is. Everyone's guesses are shown, and then players pick what they think is the actual correct answer. Guess the wrong answer, and that answer awards points to whoever came up with it. If you guess the correct answer, you and the artist get points. This is a fairly rough breakdown of how Drawful plays out, in both the first game and this one.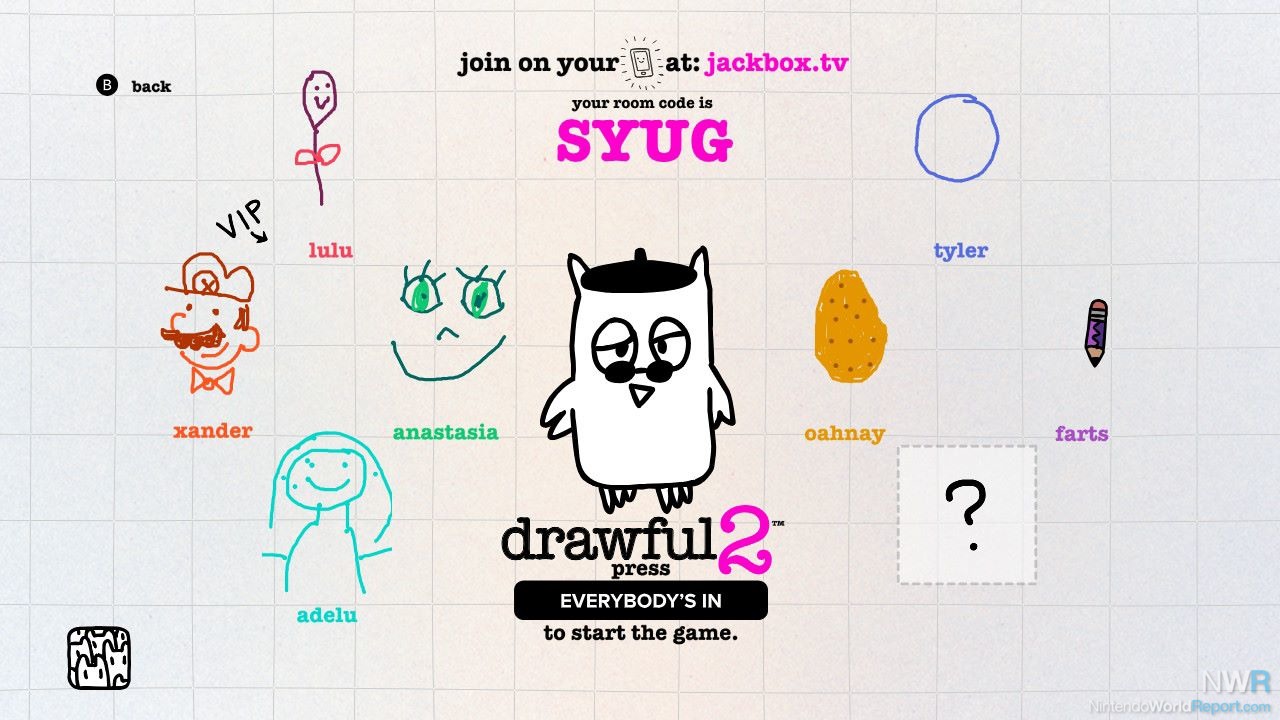 So what is different? To my knowledge, not a whole lot has changed. Jackbox has stated this game is focused on answering requests by players to be put in the game. So rather than add to the first Drawful, Drawful 2 is just the same game, released separately with some additional options. It's like a deluxe version more than a sequel. More prompts are present, a censorship mode presumably for streamers is in, and a customization mode where users can create their own prompts in games to be used. That is probably the biggest change, which isn't huge, but is a good addition. It is great for designing prompts catered towards streamers, and families who are "in" on inside jokes. Lastly, minor artistic additions embellish the game, like being able to use two colors when drawing, instead of one. But when I played, I always got hues of the same color, which made it difficult to tell the difference in details when I tried drawing. Why would you give me red, and orange-red as my only colors? I couldn't find a way to change this. Also, despite the many requests, no eraser is available for drawings…which weirdly contradicts the vision of tackling viewer requests.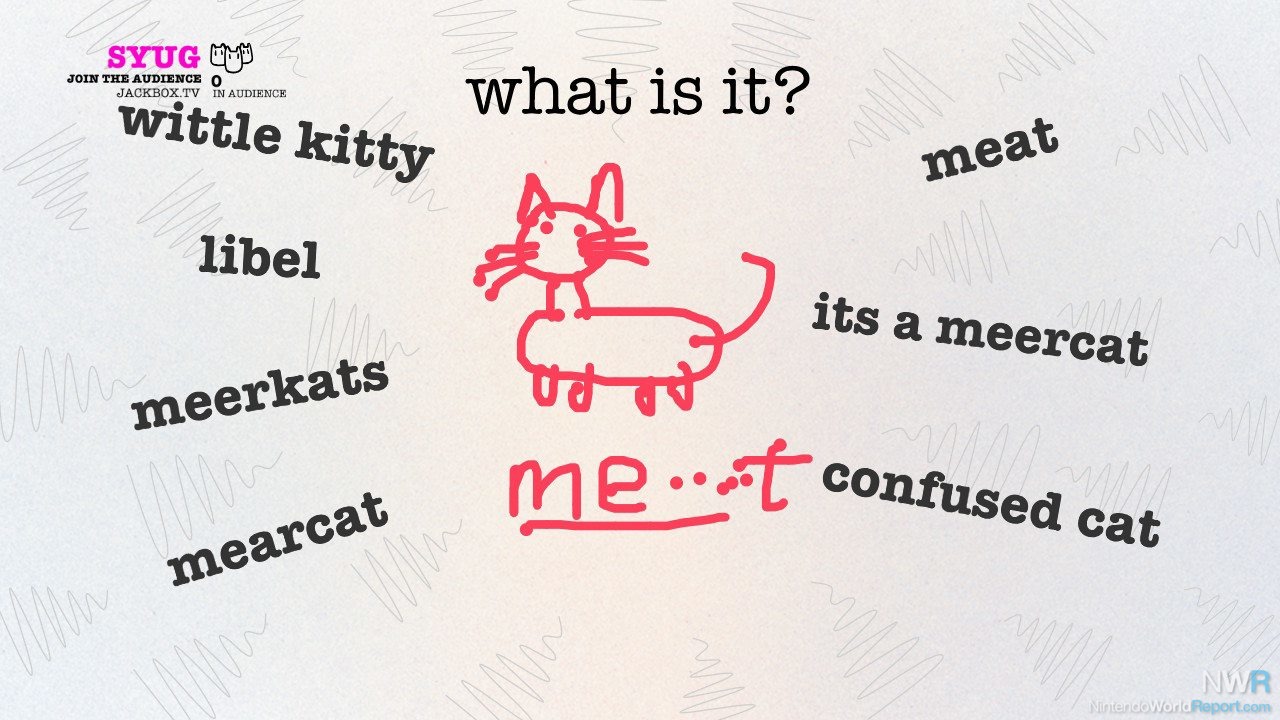 I'm not sure what else to say, other then if you liked the first Drawful, play that one in the first Jackbox Party Pack as not only do you get the fun out of Drawful, but you also get four other neat games. Drawful 2 is still just as fun as the first, and more fun with the ability to create personalized prompts in games. But if you're looking to get more bang for your buck stick to the first title, because Drawful 2 doesn't seem to live up to changing much in the way of a sequel. It provides more of the same fun, and it's hard to fault it for that because the base game is a wild time at parties.