It ain't much of a legend.
Arcade sports games are near and dear to my heart, so when Eclipse Games announced they were bringing Legendary Eleven to Switch, I got excited. Unfortunately, that excitement was tempered very quickly once I got my hands on it. This isn't truly abysmal, but I came away from my time with this soccer game immensely frustrated and disappointed.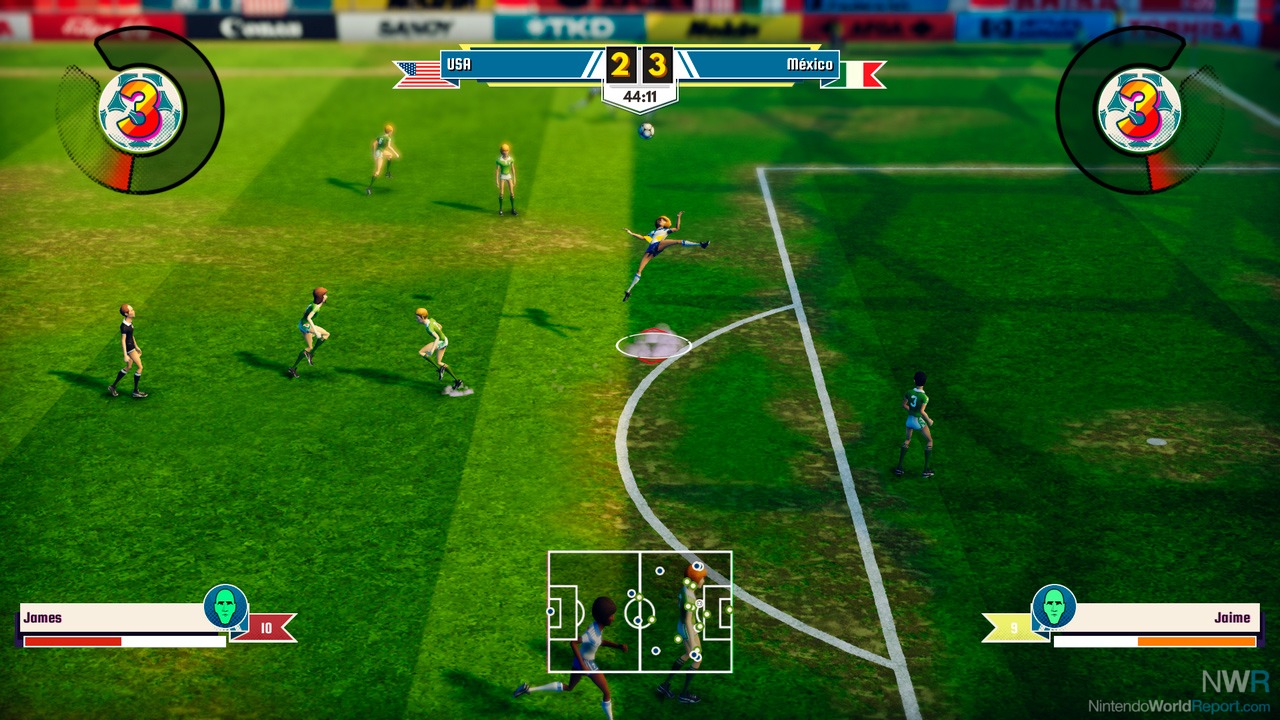 The various teams are based on countries all over the world and with them, you can play in Africa, America, Europe, or Asia Cups with teams from those regions or pull from the pool of all of them in the World Cup. The campaign isn't any deeper than a riff on the World Cup, which is generally okay. However the quality of teams are all over the map. It makes sense that it's based off of the these teams in real life, but it's a little bit disheartening to see such a large ability difference between teams. Arcade sports games work best when teams are balanced, and the teams here really aren't. If you play local two-player and you're of equal skill level with your opponent, be sure to pick teams that are similar in quality.
The experience isn't more complicated than some quick tournaments and multiplayer, and that's totally fine, especially for a smaller eShop game. Where Legendary Eleven falls apart is how it plays. The controls are a little awkward as collision is weird. You can literally run into a character with the ball but they're mostly unimpeded. Passing the ball magically goes through nearby players sometimes. You only stop opponents dribbling past you by pressing the right button. It boils down to a poor timing game where whoever presses the Y button at the correct time wins. Shooting isn't any more nuanced.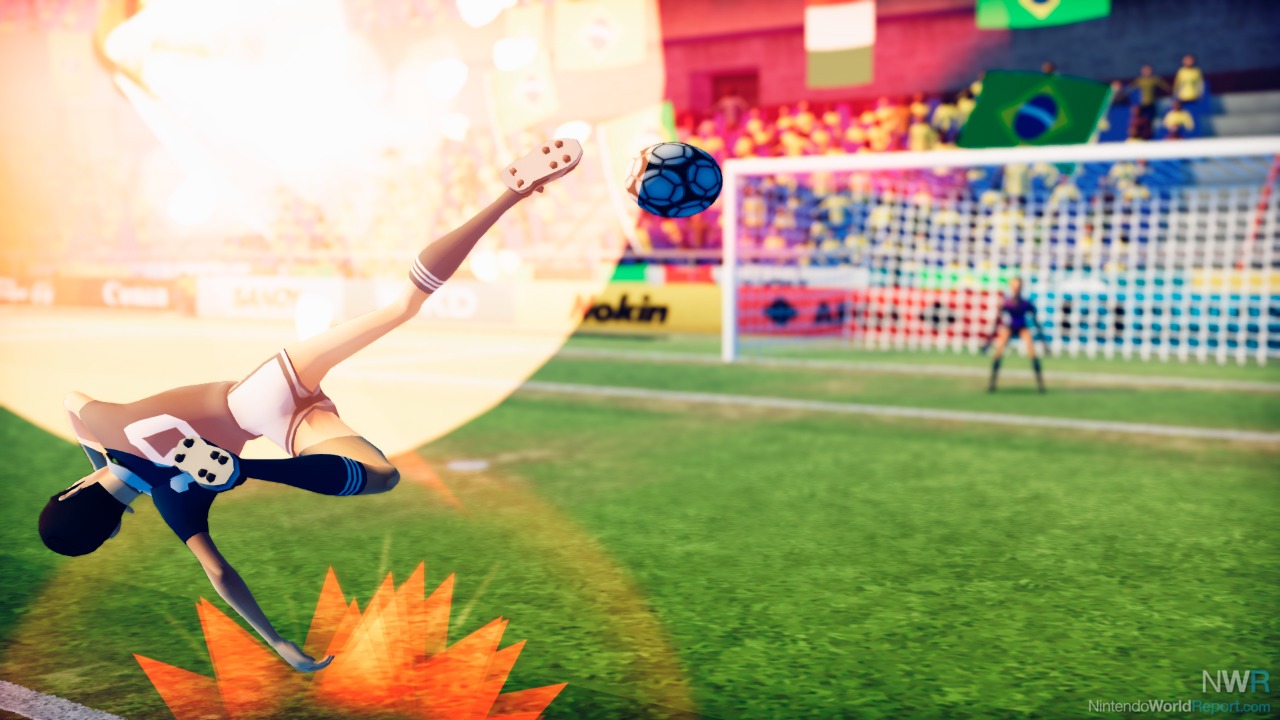 Additionally, players are hard to tell apart, especially when jerseys are similar colors. The cartoony characters just aren't distinct enough and their kits don't stand out. Unless the opposing team's colors completely clashed with my team's, I'd regularly mess up who I was passing to, even with the arrows below my player pointing out my options. In general, throughout my games I just never felt like I really had total control over my players. The intangibles are just unappealing; this game doesn't feel right. Throw in some assorted bugs and it's a rough sports game. (Note: the developer is working on a patch to fix some of them shortly after release)
Legendary Eleven just kind of feels and looks like a fuzzy drawing of EA's FIFA games. It's passable at best, but is off enough to not be worthwhile if you're seeking out some good old-fashioned arcadey soccer on your Switch. The only hope for Legendary Eleven is that developer Eclipse Games is going to update it over time, but as long as the base feels this raw and frustrating, I can't recommend it.