An excellent historical curio for all types of fans.
Too often retro releases are just ROM dumps - just the old video game with no context. It makes it hard to understand a game and sometimes even to enjoy it. The Street Fighter 30th Anniversary Collection is very much not like that thankfully, taking 12 Street Fighter games from their original arcade versions and making them work extremely well on Switch, complete with more customization and a whole lot of backstory and concept art. While I don't know how much I can recommend playing through 12 different games that essentially boil down to four lines of Street Fighter styles, I can heartily recommend this Criterion Collection of a video game for its historical intrigue.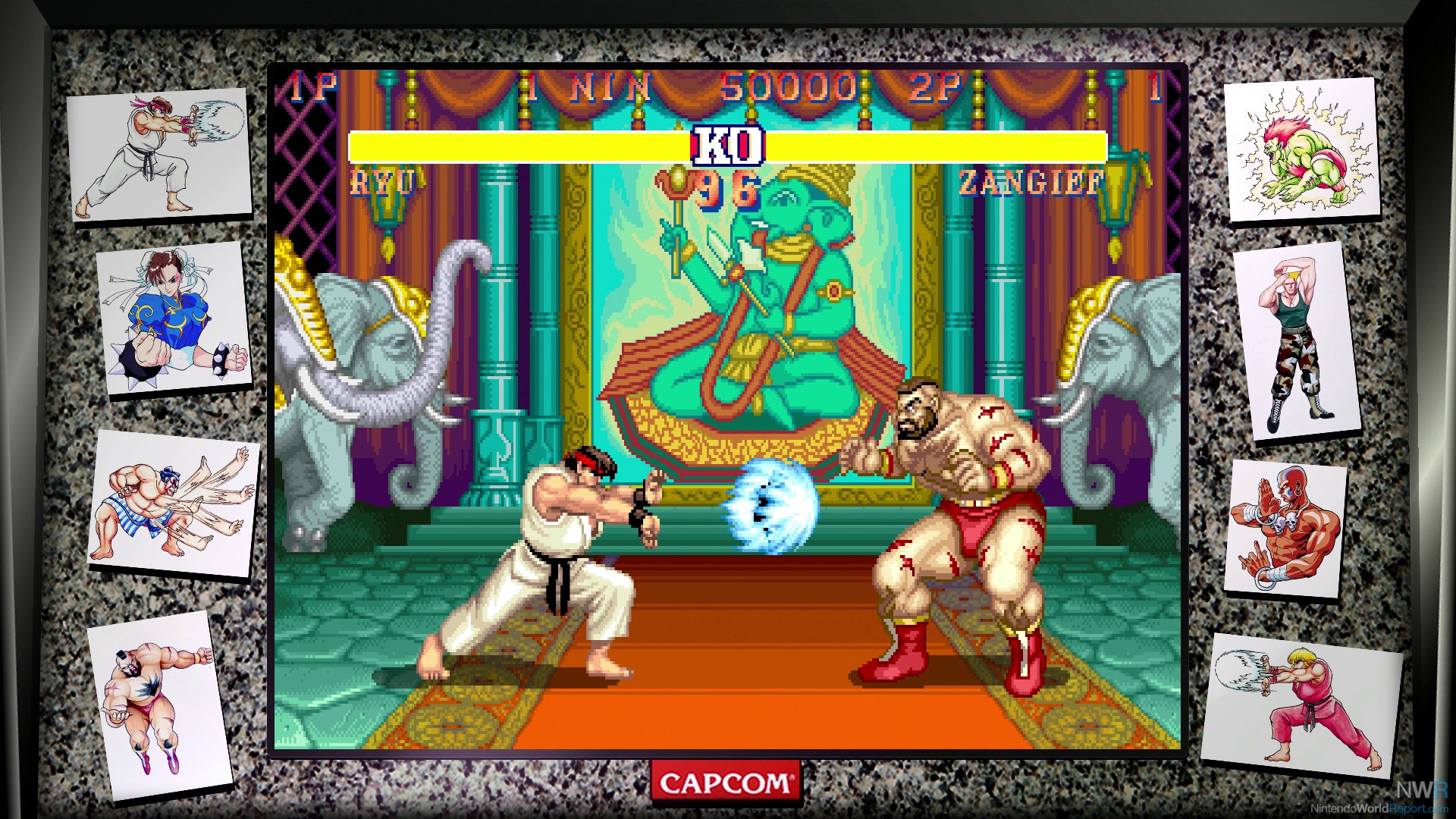 The package features Street Fighter, five versions of Street Fighter II, three versions of Street Fighter Alpha, and three versions of Street Fighter III. I came into this package a fan of Street Fighter from a distance, so while I've played my fair share of Street Fighter II, the other series were a little bit of a mystery. It was my first time playing the original Street Fighter and I can say pretty assuredly also my last. That first game doesn't hold up well outside of some decent late '80s art design. The leap from one to two is gigantic.
Street Fighter II is still an incredible fighting game, but the initial releases here (The World Warrior and Champion Edition) aren't nearly as strong as Hyper Fighting, The New Challengers, and Turbo. Seeing the evolution from the first iteration to the last over three years is intriguing though as playing each game shows the slow changes in graphical and gameplay refinement.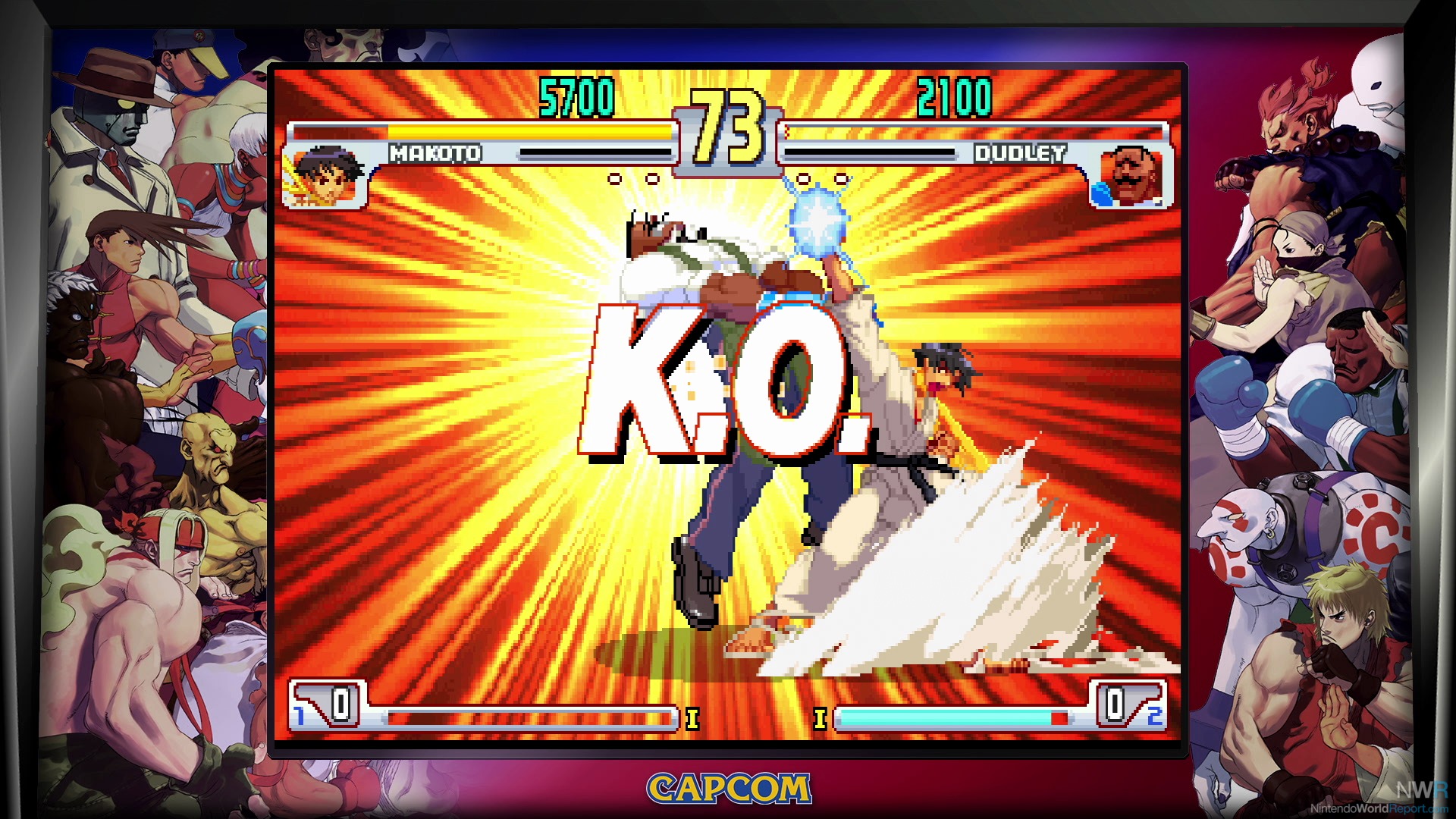 The surprise for me from this collection was that the Alpha series is really fun. It felt a little bit quicker than Street Fighter II with a much heavier focus on combos. Unlike the other releases here, the three Alpha games are distinct ones, each with their own large-scale changes and character additions. The combo system is tweaked from 1 to 2 and Alpha 3 adds in a whole weird system where you can basically switch between fighting styles that are based on Alpha 1, Alpha 2, and Street Fighter II. The last set of games represented here are Street Fighter III and its three iterations. The animation work on these games still looks fantastic. The big new addition here is the parry system, which is tough to get a handle on.
For every game, you can play it in its pure arcade form, which seems to be expertly ported to work on Switch. A Versus and Training mode are also present so you can mess around with the controls for each game, a borderline necessity if you're not familiar with every game here since they're all moderately different at a minimum. Unfortunately, no Switch controller really feels that right for Street Fighter. The D-pad on the Pro is subpar and the Joy-Con on their side are way too small. This system needs a readily available arcade stick.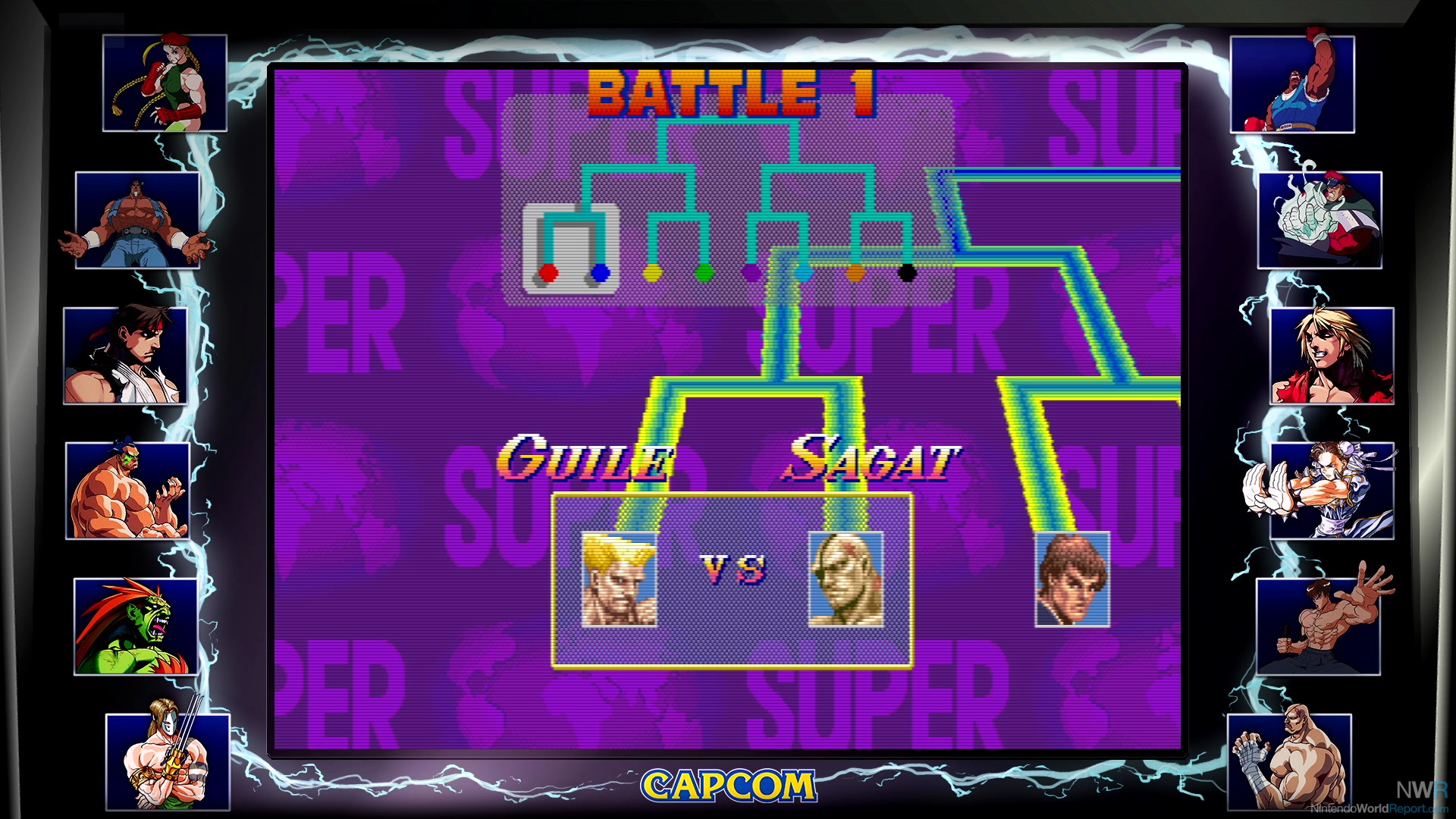 You can take four of the games online, those being Street Fighter II: Hyper Fighting, Street Fighter II Turbo, Street Fighter Alpha 3, and Street Fighter III: Third Strike. I ran into some bouts of lag across a number of matches. When it worked, it was great, but it wasn't consistent. An Online Arcade mode is here so you can mess around playing by yourself while waiting for an online challenger and a lobby system lets you hang out with four players bouncing between different games. You can also play these four locally on multiple systems. The Switch version exclusively has Street Fighter II: The Tournament Battle, which lets you tether four systems together to mimic an old arcade tournament mode. While the odds of a normal person being in a situation to do this is slim to none, it's a nice inclusion (and one I desperately hope to try at a game convention in the future).
The Museum is the hidden gem of the entire package, however. An interactive timeline takes you from the series' 1987 debut all the way up until today, letting you go directly from the timeline into the games that are available to play. It's also filled with trivia, anecdotes, details, and concept art. A super detailed character section gives backstory for each playable character as well as a breakdown of their sprites from each game they were in. The Museum even has a scan of the original pitch for Street Fighter as well as huge breakdown of Street Fighter II's development.
On their own, the 12 games in this collection might not be worth it to most people outside of series fans, but the full Street Fighter 30th Anniversary Collection is a package of interesting past significance. It's the kind of thing that could be used in the future to explain the first decade of the series. Even if you would inevitably get thrashed taking this game online, this collection's overall production values and ease of use make it something that can be toyed with and enjoyed even if you can barely Hadouken. Outside of the lack of a good arcade stick option on Switch and rough online play, if you want to play some old Street Fighter games, this is likely the best option out there and should be for a long time.