It's Lode Runner, on Switch!
Dating back to the early '80s, the Lode Runner series has appeared on many different systems but stayed largely the same from a gameplay perspective. With Lode Runner Legacy for Switch, the series has seen its graphical style upgraded (at least for some of the game), but the classic Lode Runner gameplay still remains.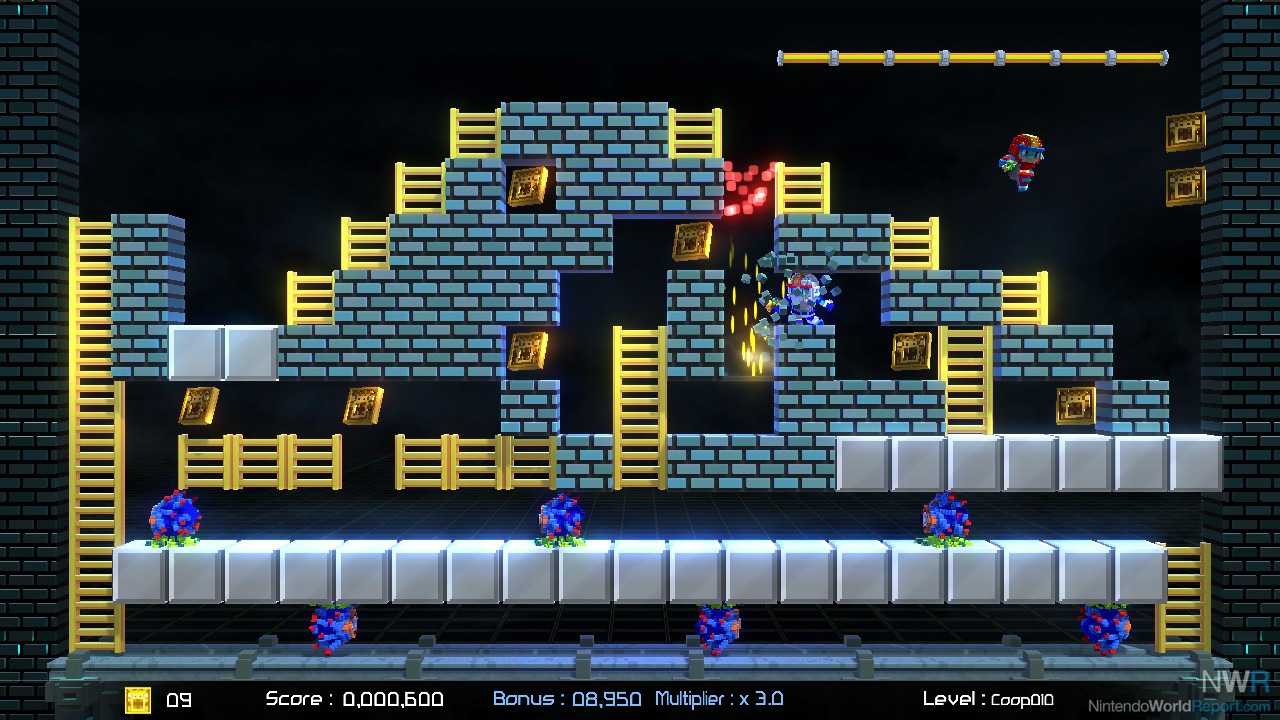 The most striking difference in Lode Runner legacy is its graphical style, which uses a pixel art style portrayed in 3D polygons. It's not very original or technically impressive, but it works well. Beyond the look, though, this is very much the classic Lode Runner, for the most part. You have to collect all the gold in the level while avoiding the enemies, with your only power being to destroy blocks on the floor in front or behind you.
There is a 50-level Adventure mode, plus 20 "Extra" levels that offer new enemy types. 150 classic levels are also included, but unfortunately aren't updated with the new graphical style, which is disappointing. The real meat, however, is the level editor and online level exchange. You can create your own levels block by block, as well as customizing characters and items. Downloading levels from other users is implemented very well, with a good selection of options to help you find what you're looking for, including sorting by number of downloads, number of likes, and even by different tags.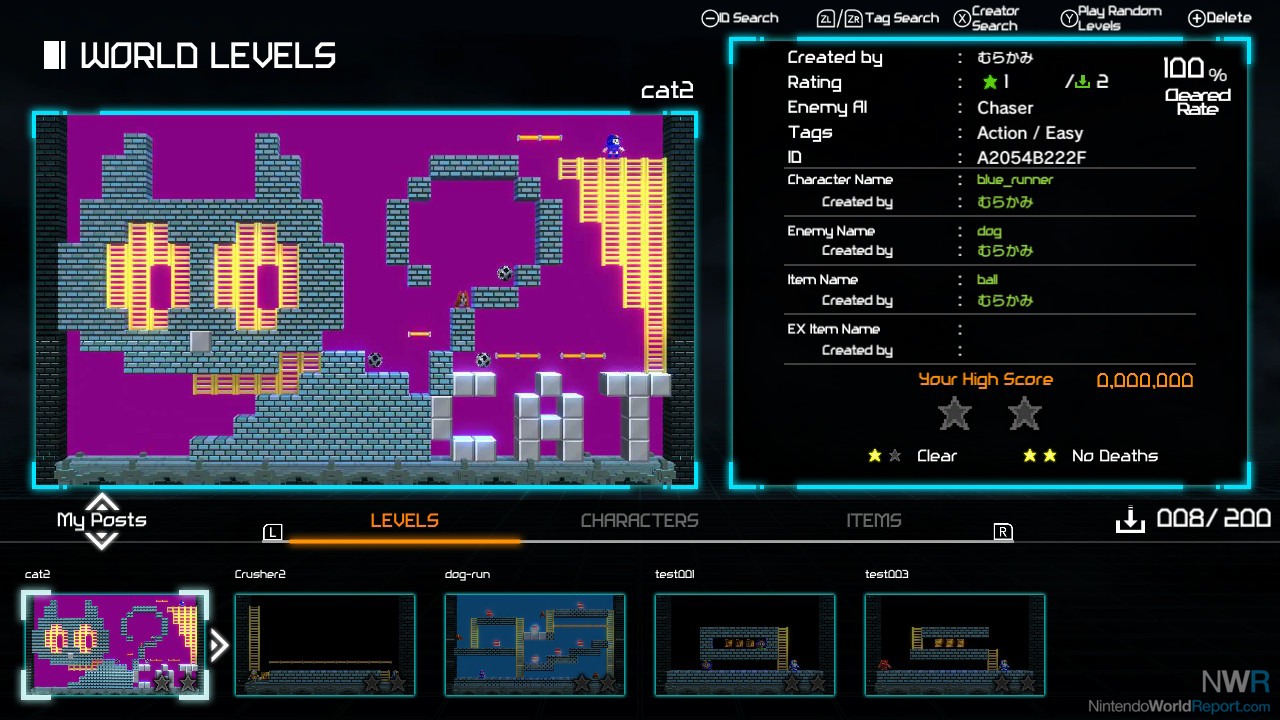 The included content in Lode Runner Legacy is fairly straightforward, but the online level sharing gives new life to the series. If you enjoy the Lode Runner series, this entry is well worth it just for the user-generated content.