Can this soccer management simulator put it on target?
The Football Manager series on PC has long been one of the most well-regarded sports game franchises. Trading the ability to control the players for a simulation of the day-to-day job of managing a soccer team, the series offers a level of depth unmatched by the likes of EA's FIFA series or Konami's Pro Evolution Soccer. In Football Manager Touch 2018, the series comes to Switch in a somewhat simplified form that still doesn't skimp on complexity.
At first glance, the scope of the gameplay here can seem very overwhelming to someone new to this type of game. It's almost entirely menu-based, with most of the screens you frequent featuring many bits of information and options. To truly appreciate what it has to offer you need to have at least a moderate knowledge of soccer tactics, as a big focus of the gameplay is in customizing how your team plays down to every minute detail. You can set a lot of things to be done by your CPU assistant manager, but that takes a lot of the fun out of it.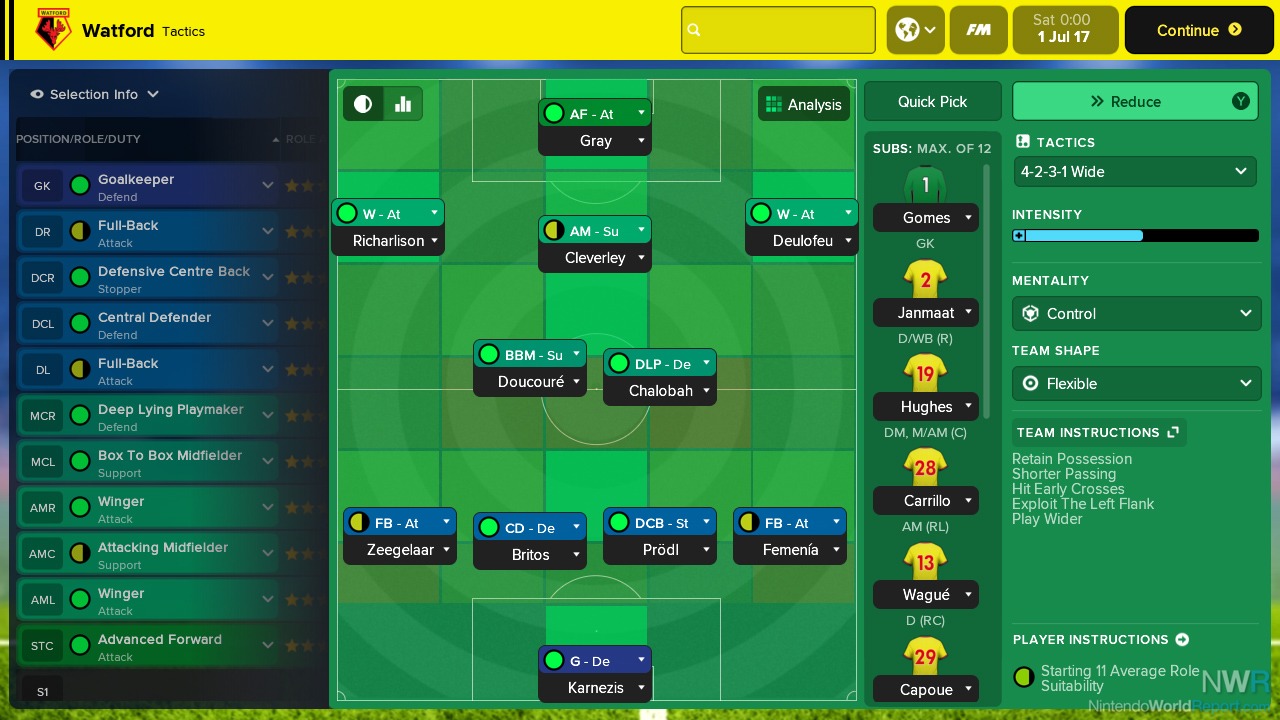 Despite being called Football Manager Touch, the interface here seems mostly optimized for using buttons. It does support touch control when in handheld mode, but the on-screen buttons and options are often too small to reliably hit. The button controls, however, aren't the most intuitive. You spend a lot of time dragging a cursor around with the analog stick, with different buttons opening different menus. There are also occasional bits of sluggishness when navigating the menus, which is frankly unacceptable in a game like this.
Once you're assembled your team and set up how you want them to play, you can take them into games. The in-game display renders in the full (albeit rudimentary) 3D engine from the PC version, allowing you to watch your team play and make minute-to-minute adjustments including substitutions and tactical changes. Watching the games play out can be just as exciting and frustrating as real life, and it's easy to get invested in your team.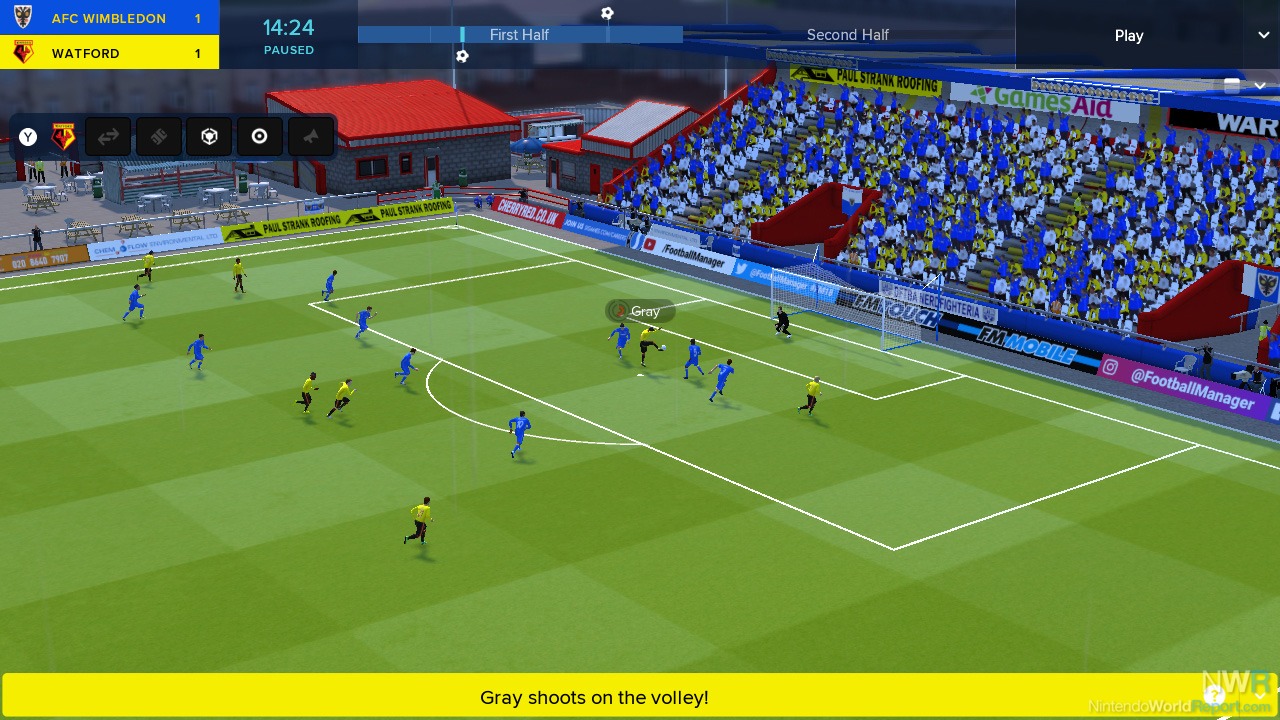 Football Manager Touch 2018 does about as good a job translating the series to Switch as is possible, but it still doesn't feel like a great fit. This game was clearly designed for a mouse interface, and the options here leave a lot to be desired. And while the depth on offer here can be staggering at times, someone who's really looking for this kind of experience will be disappointed by the features from the PC original that this lacks. Those who get past that will find a very competent sports sim here.