You're a princess in the dead-end job of a lifetime.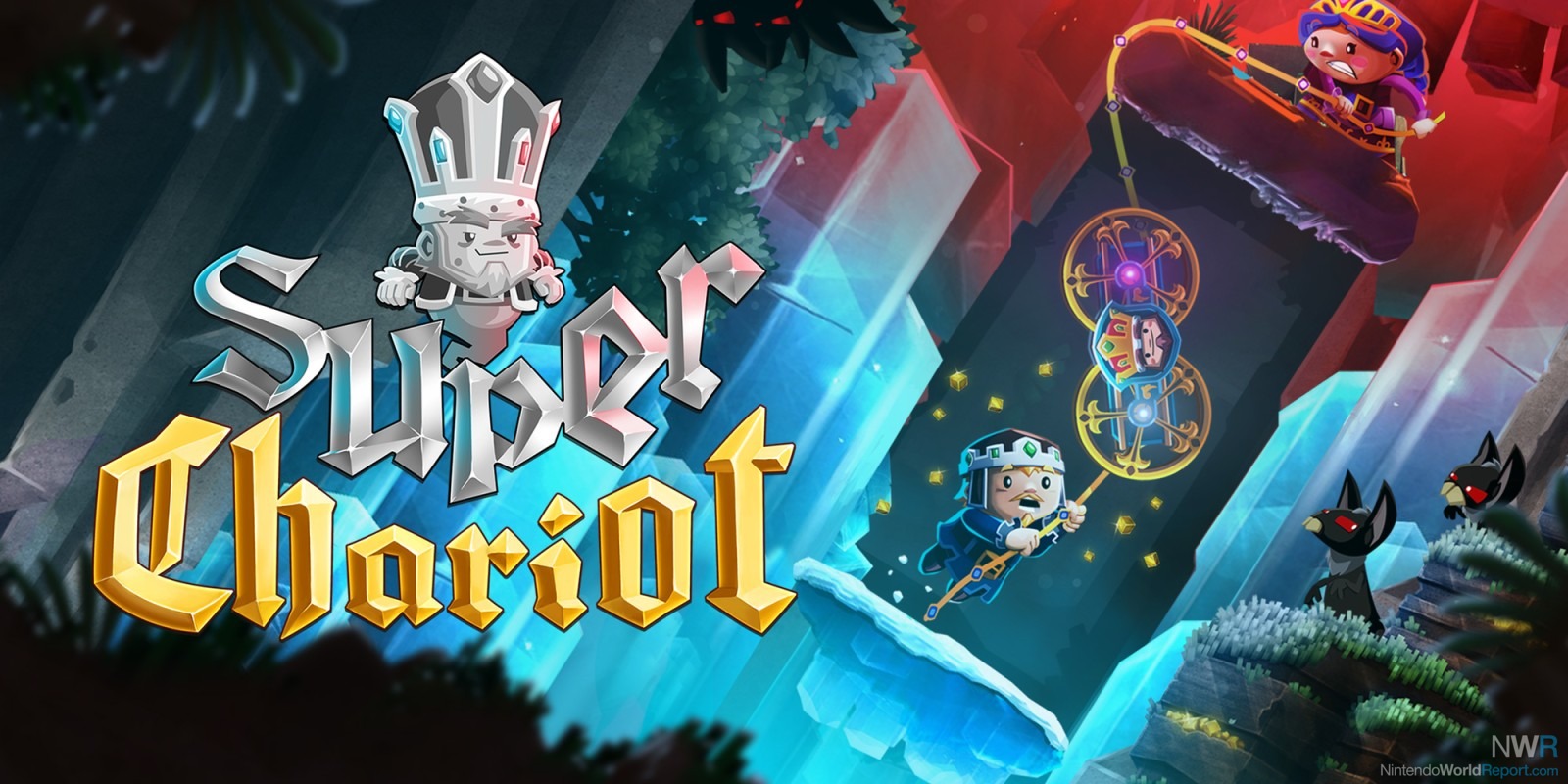 In this surprising lively 2D platformer, it is your mission as the princess to bring the remains of your father, the late king, to be laid to rest in a sepulcher worthy of his greatness. Don't forget to gather lots of treasure on your trip! His spirit is very protective of his material possessions, so be wary of looters and don't let him roll away.
A re-release of Chariot, a title previously on the Wii U, this game gets a 'super' title because it includes the Royal gadget pack. As you travel through the levels, you gather treasure and unlock new abilities that give you different ways to solve puzzles or take down enemies.
Your character can't pick up treasure alone. You need the chariot to gather goodies, and this in itself is a welcome challenge. It requires a bit more thinking and planning, as you have to keep the chariot on course even as you may veer into uncharted territory in search of treasures. Because you are toting the coffin of a dead guy behind you the whole way, things can get a little dicey. You can tether the chariot to you to pull it up hills and over high ledges, or you can simply push it. The physics take a little getting used to, but are very intuitive and key to getting through the levels smoothly.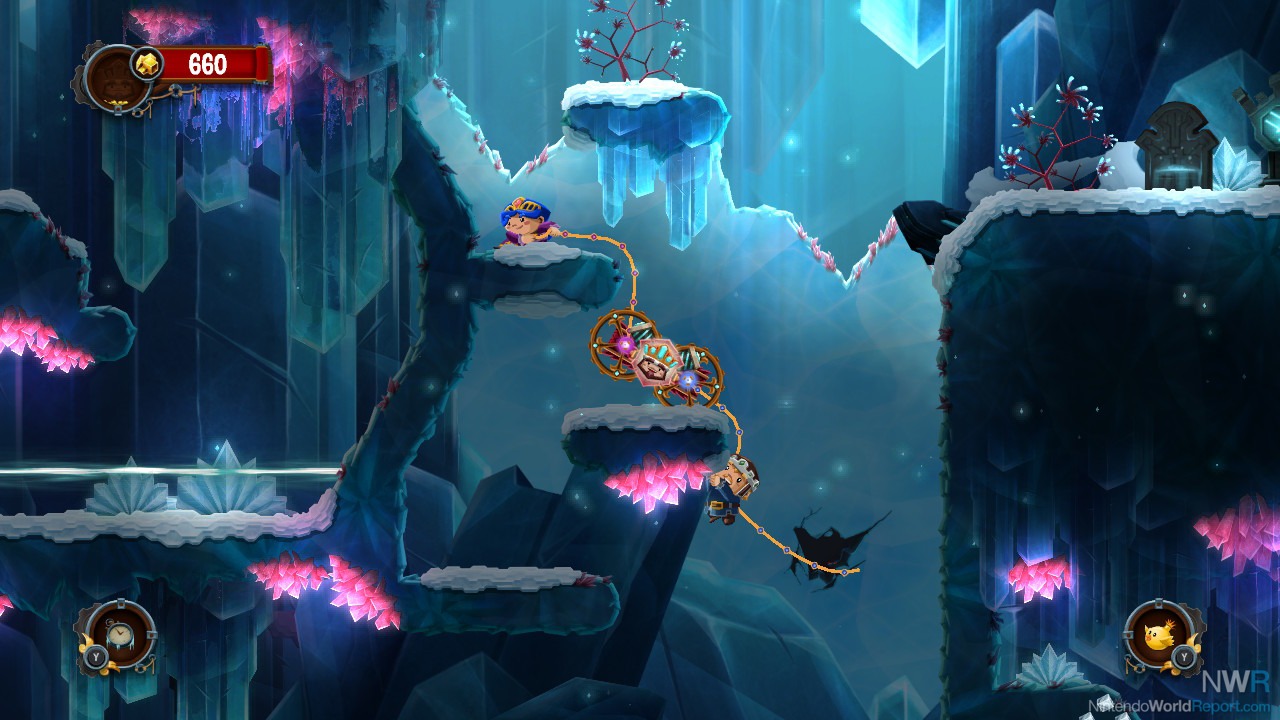 If you want to play alone, there is much to do and the king's sassy spirit will keep you company enough. But the co-op mode adds another challenge to the game and allows you to access extra puzzles. If you're willing to stretch your patience and have a willing partner, grab a friend. The princess pairs up with her fiancé and they work side-by-side to move the chariot along. Careful, though. The co-op mode's extra puzzles are not for the faint of heart. If they're too much for you and your partner, you can just skip them and have fun going through the levels together.
Overall, Super Chariot has so much to do. Find all the treasures, unlock different routes on each level, and do some speed runs. Adding a second player only adds to the possibilities for return playability. And with its beautiful design and soundtrack, there isn't much else to say about Super Chariot but that it is well worth it for the platformer enthusiast.