A beautiful concept, but lacking in execution.
One Eyed Kutkh is definitely a game that leaves an impression. With it's bold, abstract design and mesmerizing soundtrack, my interest was piqued from the very start. Unfortunately, that's all it can offer as slow gameplay combined with simplistic actions diminished my hype for this game rather quickly.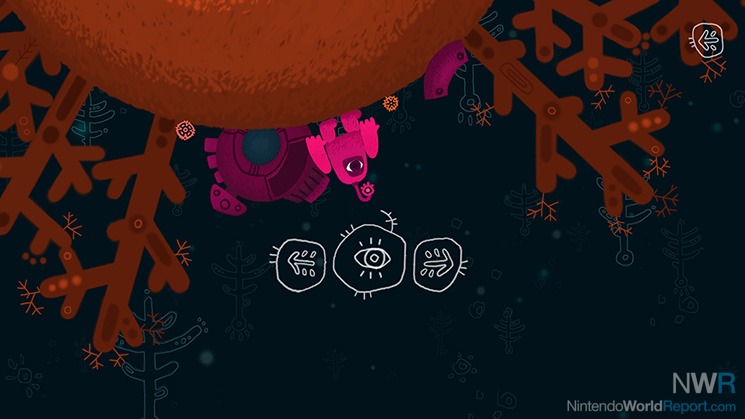 The inspiration and plot for One Eyed Kutkh is intriguing. Based on traditional fairy tales of Northern Europe, players must find a way to repair the namesake's spaceship so he can return home. There are magical creatures abound, including the gods of the sun and moon. The world revolves around the World Tree and is beautiful to explore, but limited in its size.
To move your character or to interact with anything, you have to click prompted buttons. This quickly gets old as you character slowly walks, stops, the buttons fade up, and you click what option you want. If you want to interact with an item, you first need tell your character to look around and wait for a new option to appear once your character "discovers" something. The most exciting part comes when you can assemble an object, which involves dragging pieces to their outlined shape in a thought bubble.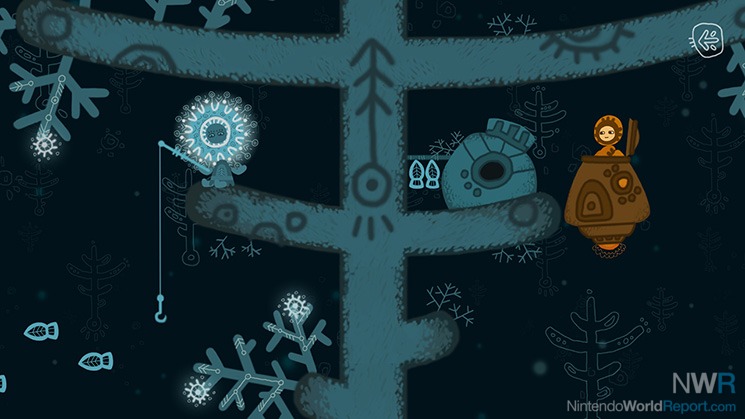 There is absolutely no thinking involved in this game. And in some ways, that can be a good thing. If you're looking for a calm, meditative story to unfold before you, then this will be enough. It's billed as a simple puzzle game, but even that is too forgiving. One Eyed Kutkh is a story for players to watch and appreciate, but actual action is minimal.
The story is extremely short, even with exploring every nook and cranny I finished in about 40 minutes. There are no extras, but you can jump to different spots in the story if you'd like to re-experience something.
One Eyed Kutkh is an interesting idea. Gorgeous and imaginative in its design but severely lacking in its execution. It leaves gamers wishing there was more to this game so more time can be spent in its world. Unfortunately, unless you're looking for something simple to keep you occupied for a couple minutes, One Eyed Kutkh falls short.