Does this twin-stick shooter bring anything new to the table?
With the rate at which new titles are added to the Switch eShop these days, it takes something special for any specific game to stand out. Aperion Cyberstorm is yet another twin-stick shooter on the service, and while it's technically sound, it struggles to do anything that sets it apart from other such games.
Most of the gunplay in Aperion Cyberstorm takes place in confined spaces, desperately dodging what can sometimes be dozens of enemies flying about. Your ship can take quite a few hits before dying, but every time you collide with an enemy it resets your combo, which is the main factor in racking up high scores. Fortunately the game stays smooth and fast even with dozens of enemies and projectiles onscreen.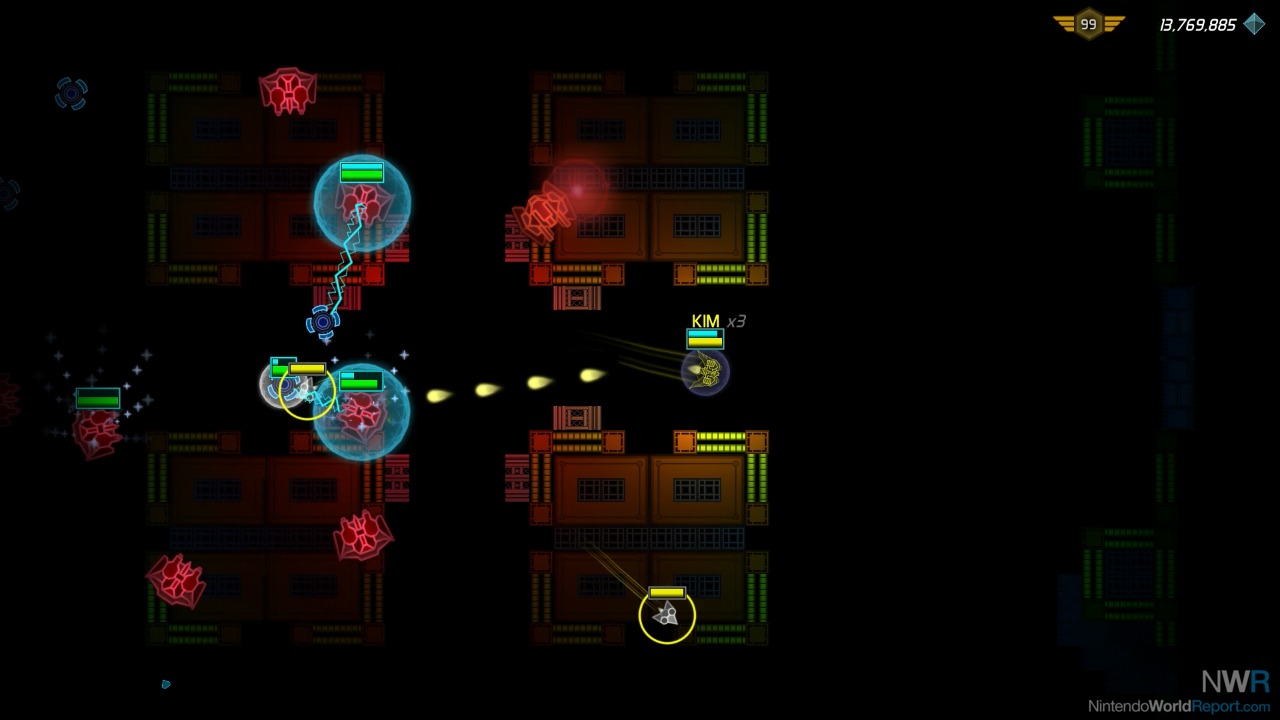 A number of different choices of ships are provided, with many different abilities that can be applied to customize them. The way you unlock the different options is by playing through the campaign, but sadly, this is the weakest part of the game. Taking place over a series of stages separated into several areas and strung together by an uninteresting story that only serves to slow things down, it can be a real slog. Even with different room configurations and varying sets of enemies, most of the levels all kind of feel the same. Occasionally they throw in a level with a boss battle or something, and those segments provide genuinely interesting challenges, but those types of levels don't show up nearly often enough.
The Onslaught mode, structured more like a standard twin-stick shooter where you pick a level and fight wave after wave of enemies to play for a high score, works much better. The focus on combo-building makes more sense in this situation, and there are a lot of different levels to unlock. Unfortunately, to get the most out of this mode you need to play the campaign long enough to unlock a lot of the different ships and abilities that keep it interesting. Multiplayer options are available for up to five players in all modes, including an additional Versus mode, but I was unable to test them before writing this review.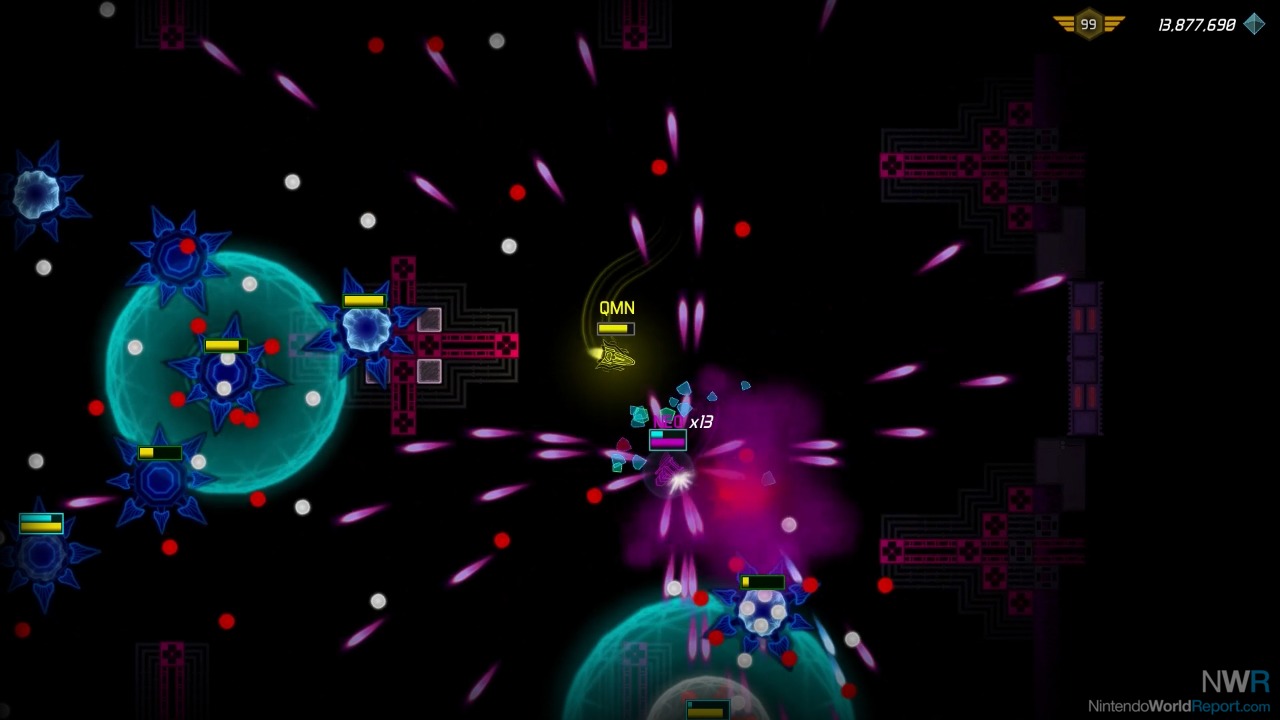 Aperion Cyberstorm does many things reasonably well, but nothing well enough to really set it apart from other shooters on the platform. The uninteresting Campaign mode drags down the other, better-executed ideas, and prevents the game from being all that it could have been.