For fans of the Brain Age series the quick-thinking action of Nuclien may feel both familiar and engaging!
When it comes to somewhat unusual games that work differently, the Brain Age series quickly comes to mind. Filled with often relatively simple ideas and mechanics that test your ability to quickly comprehend what is in front of you and then act, they may not have been a scientifically proven means to guarantee mental acuity as you age but they were certainly challenging and could be fun. I see the new budget title called Nuclien very much in that vein, taking some basic gameplay elements and then adding variety and time pressures to turn it into something I thoroughly enjoyed playing through to its conclusion.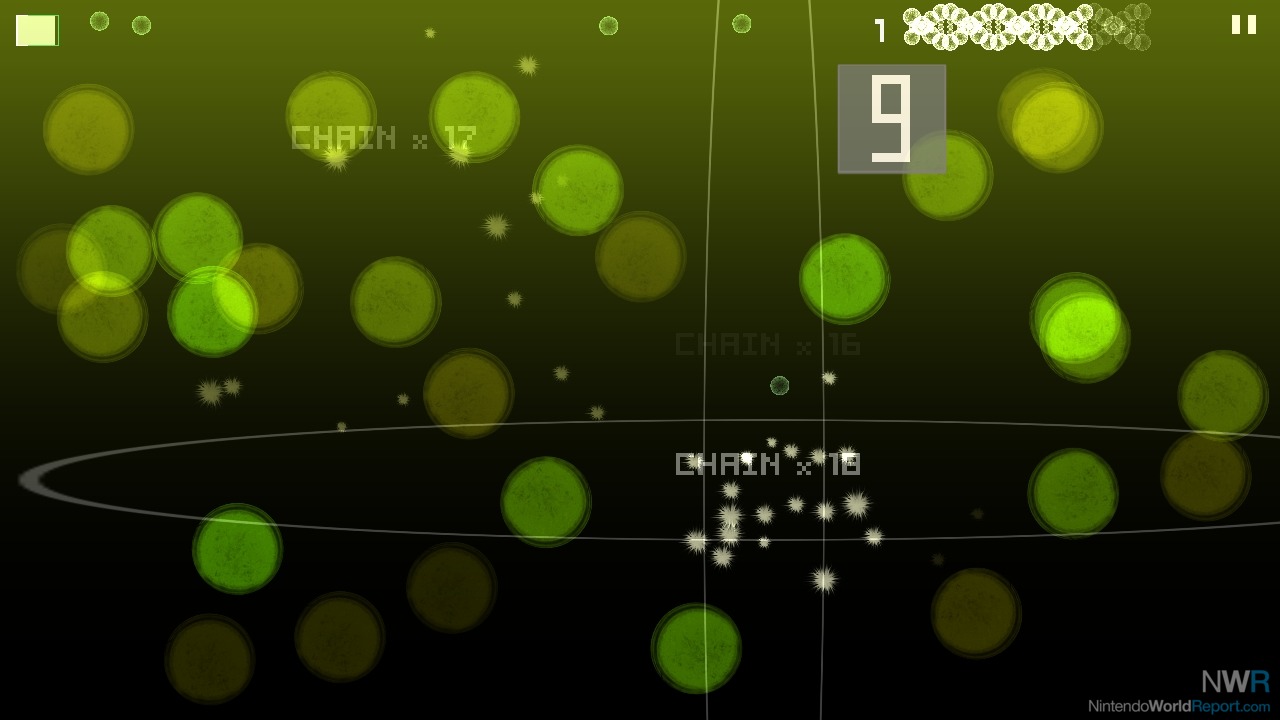 Conceptually Nuclien doesn't have too much to describe, as the game is about touching the numbers that appear on the screen so they can disappear. These numbers are always between zero and nine and in the very beginning, it will just feel like a reflex test, simply making you tap the numbers as they appear. As you progress you'll begin to learn variations on things, like that when you see numbers in a circle that means you want to tap them in descending order while numbers in squares you want to tap in ascending order. Variations include larger blocks that break into up to four small ones that will now force you to pause and recognize whether that next number you were counting on touching will instead wait behind one that is newly revealed.
While the levels progressively get more challenging in the four initial areas, where the game really kicked in the challenge that made it satisfying for me was in the last area that isn't unlocked until you've completed every level in the others. In the final zone, the last trick is revealed and it can really begin to strain your concentration and ability to think quickly. Now, alternating screens introduce the white background color to the mix and the rules you've been getting used to up to this point are inverted. That wouldn't be as hard to deal with if each screen didn't then shift between the two rule sets, with the game constantly challenging you to keep a hectic pace while not losing track of what order you need to tap things in. A Time Trial mode is present as well but since I didn't even try it out until I'd completed the rest of the game at that point I found it quite easy, though you could always try to improve your times.
No question the presentation is pretty thin, and that with the simplicity of the concept, this will either be something you'll latch on to like I did or completely disregard as boring. I'd say people acquainted with the Brain Age games would probably be more inclined to enjoy it while people who never really understood why people played them should likely just assume it won't be for them.
While the road to the best challenges were a bit tedious, my brain found the rapid pattern recognition and rule application of Nuclien very satisfying over the course of the few hours it took to complete everything. This is in no way a high-concept game; it is simply the full exploration of a relatively simple idea. If you're looking for something a bit different that will test your ability to quickly recognize numbers and patterns it can be quite an engrossing activity while it lasts.