Escape reality by going on the run from an oppressive regime.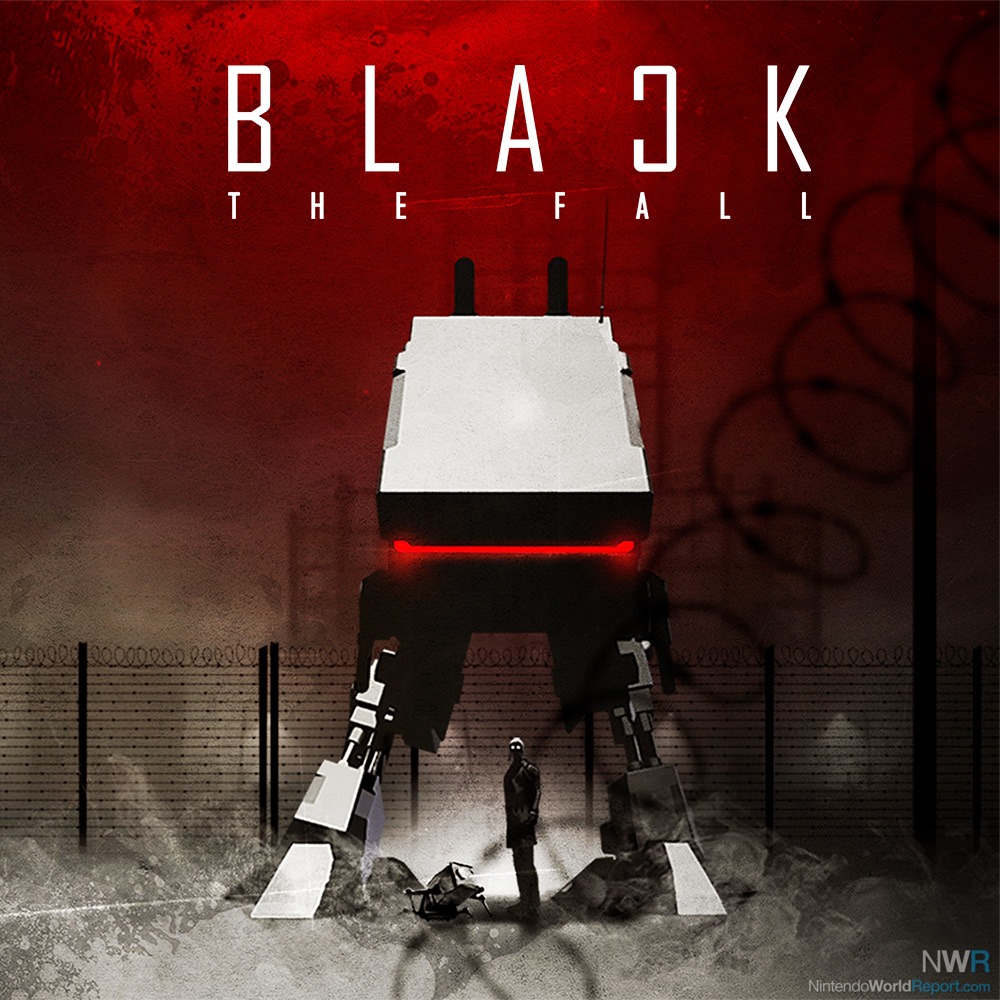 I'm a big fan of games that whisk you off to a fictional world to give you a break from the stress of real life. Sometimes it's a big, beautiful environment like Hyrule that you take your time to explore, but other times it's a brutal hellscape in which the only victory is to escape. Black: The Fall from Sand Sailor Studio is the latter, a 2D horror puzzle-platformer where the only goal is survival. Though it's a unique experience that ultimately was worth my time, it's a title I don't see myself playing through again.
Set in a dystopian version of history during a communist regime, the story follows a machinist working in a factory that has decided they've had enough oppression, setting off through the factory in the hopes of escape. It's up to the player to navigate the machinist to freedom through a series of platforming and guard-avoiding puzzles. For the majority of the journey, the setting remains the same. The hero climbs and jumps through industrial-looking rooms, using the environment to discover ways to disarm security drones and distract guards.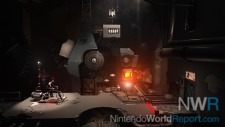 The puzzles are well thought-out with enough head-scratchers to keep you entertained. The pacing felt good with the most difficult situations spaced out so that you would feel a buildup of difficulty as you approached them. Don't feel bad if you die often; trial and error is a tool you'll need to use in order to find the solution to many of the challenges. Death results in a respawn at the beginning of the current challenge, so the penalty for trial isn't large.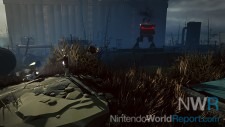 Paying attention to the environment is the best way to get the full breadth of Black: The Fall. The general feeling is a dark and dreary mechanical existence, but a lot of interesting details are easily missed. In between puzzle sections, walking areas grant ample opportunity to look around and appreciate the fine details that have been added to the backgrounds. I played mostly in handheld mode and had no issues seeing all of details, but the resolution was noticeably better in docked mode.
The whole experience ended up being a few hours long. The likelihood is that this is a one--and-done playthrough, as once you've figured out the puzzles there really isn't a reason to play again unless you'd like to go back and look for clues to figure out the back story. I wouldn't say it's the best puzzle-platform title available, but it's unique and was worth the short time investment.