This hybrid of shooter and puzzle gameplay breathes new life into two tired genres.
Twin-stick shooters and match-3 puzzles are two genres of games that have been done over and over again in recent years, to varying degrees of success. Switch eShop game Transcripted takes the interesting approach of combining the two, and in the process creates something that feels fresh.
The core gameplay of Transcripted takes place inside a human body. The objective is to shoot apart malignant cells to acquire colored gems, and then fire them at weaving lines of other colored gems similar to games like Zuma or Magnetica to create sequences of three or more to eliminate them. The game does an excellent job of keeping this premise interesting, adding a lot of new wrinkles as the stages go on. New enemy types and different objectives mean almost every stage brings something new to the table.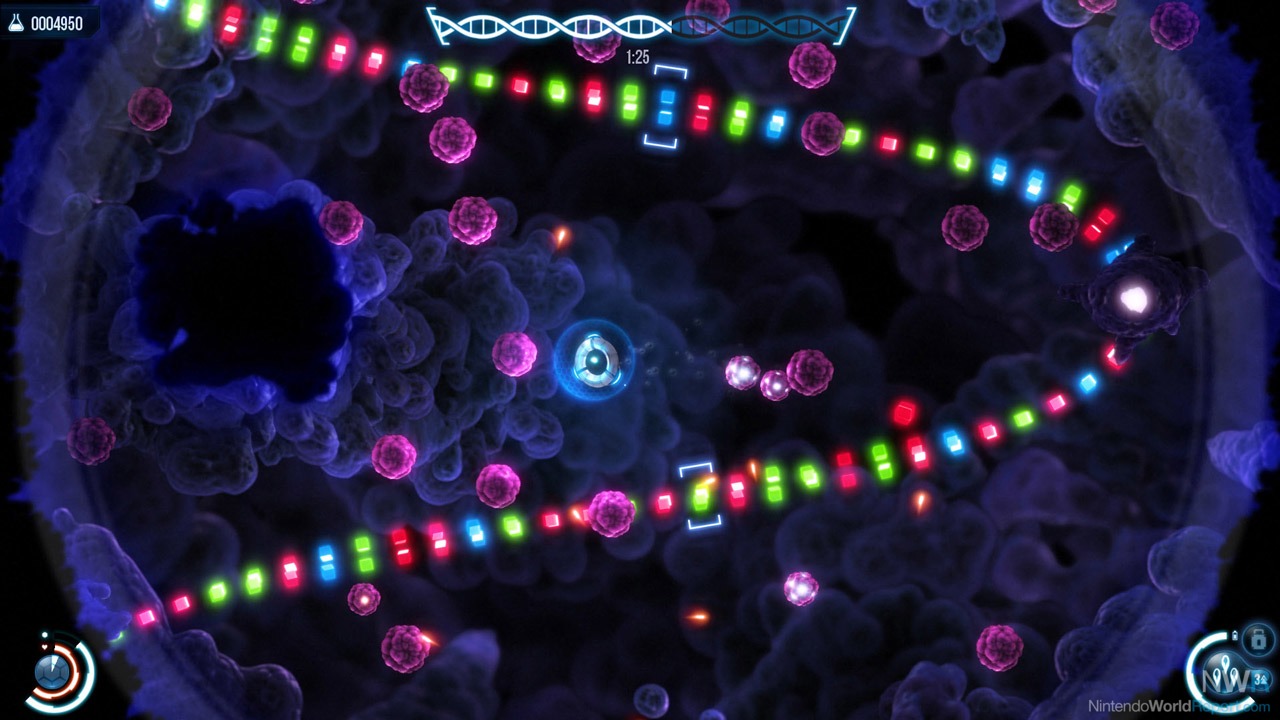 Two main game modes are playable, a story-based campaign and a series of standalone high score challenges. The campaign follows a story of a conspiracy involving a mysterious disease that you have to find a way to treat, with a surprising amount of fully voice-acted dialogue between the player character, his AI companion, and others. The story can go on too long at times, but it's fully skippable.
As you play, you pick up experience and can upgrade your ship in a number of ways. Those upgrades are important, as the campaign can be very challenging, even at the default medium difficulty. Thankfully, that difficulty level can be adjusted at any time, including separate settings for the shooting side and the puzzle side.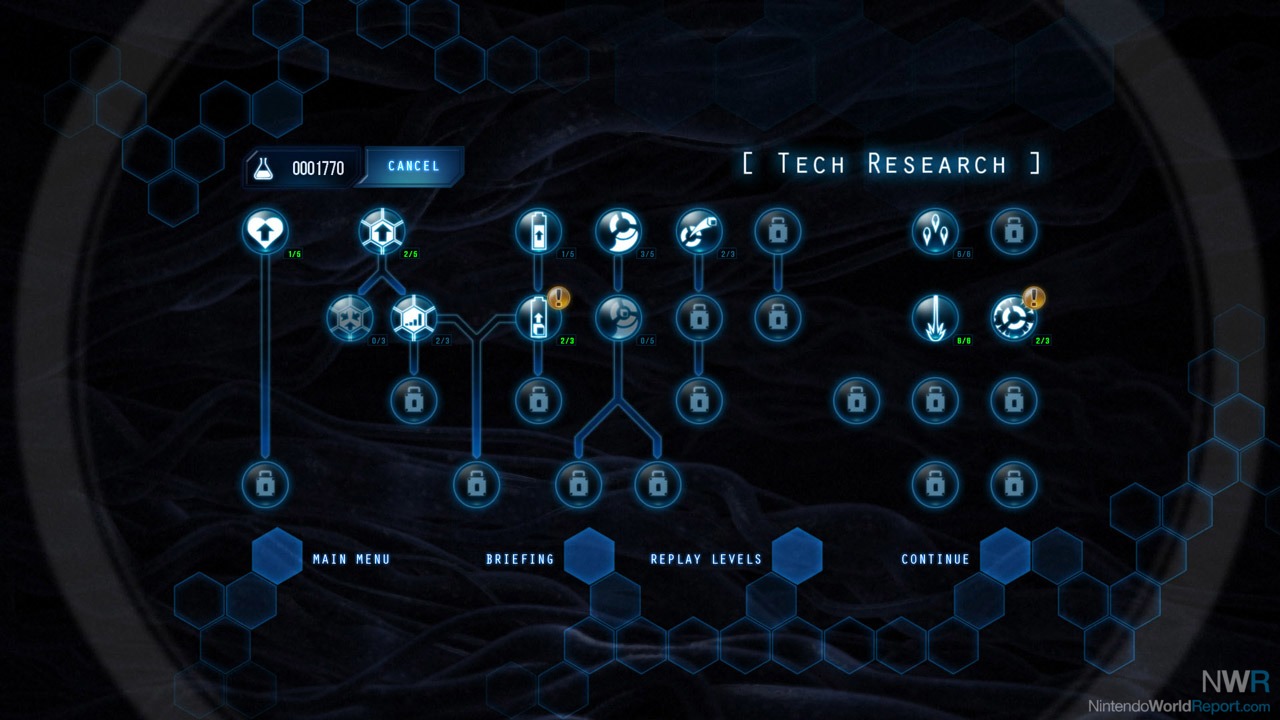 Transcripted is exactly the kind of new and interesting concept that services like the eShop are built for, doing a very good job of getting the most out of that concept. This fusion of two very played-out genres creates an experience that's far more engaging than you would think it should be, and adds another strong title to the Switch eShop.