This action RPG is a totally fine and fun scratching post of a video game.
An immediate sense of charming simplicity dominates the opening moments of Cat Quest. Your hero cat, who has ties to legendary dragon-slaying lore, sets out in the colorful overworld to try to save his feline sister. In a matter of minutes, he's equipped with a sword and magic, set to take on quests in the isometric world.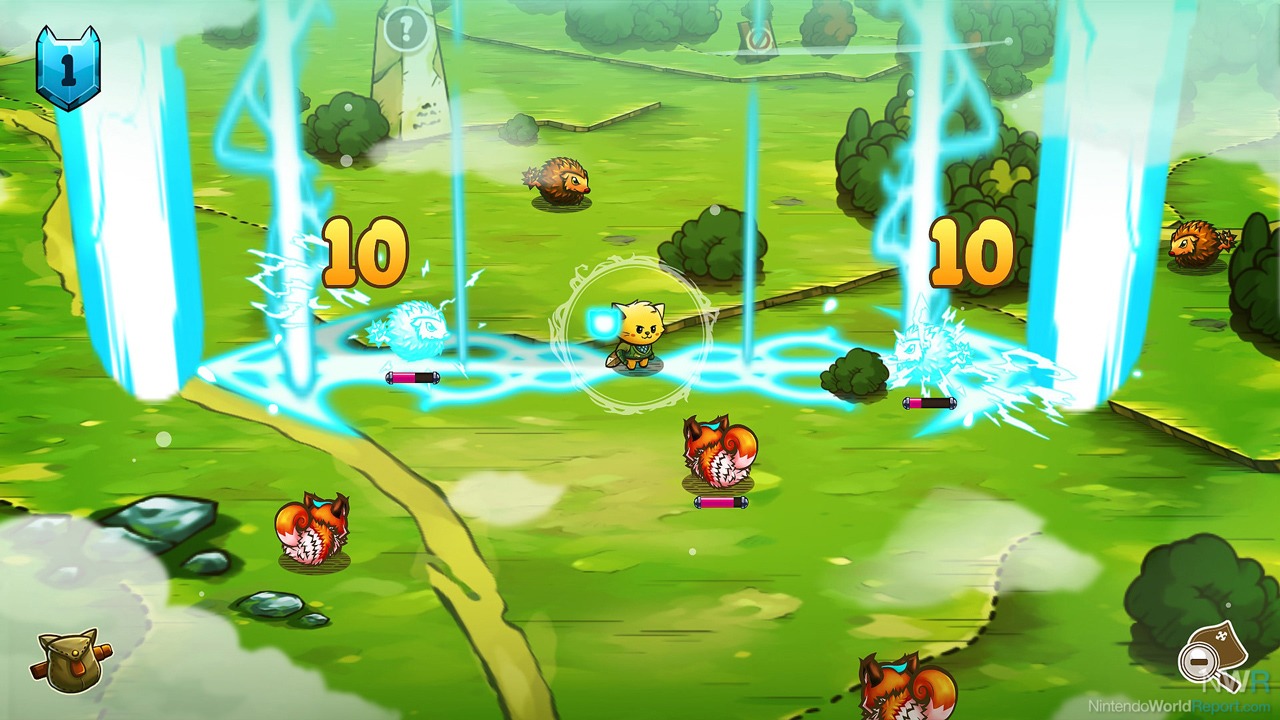 The combat has depth, but the continuous zoomed-out isometric view can make some of the finer moments irritating. The cat has a melee attack, which can be spammed to high hell, as well as an array of magical spells that all have different effects and ranges. For example, an early fire spell casts in a circle around you while a lightning one shoots out in two straight lines. Magic is reliant on a meter, which regenerates during melee attacks. Combat involves juggling between melee and magic while avoiding enemy attacks. Enemies display a circle around them when they're preparing an attack, and when it fills, they attack. Most of the time, this is fine, but often things get hairy and hard to manage, even more so when larger enemies or obstacles block your view. Dodging attacks is so important that this camera limitation can really muck it all up. The camera issues don't really come up when you're in the many dungeons, since those areas are a little more focused and distinctly laid out. Fortunately, that's where most of the major combat occurs.
Weapons and armor can be found and purchased throughout the world, but a baffling inventory system makes it very hard to sort through all of your items. Split into three categories (weapons, headgear, armor) and only one way to sort them, it's hard to scan through all of them, especially late in your journey, to see what gear is best for your play style.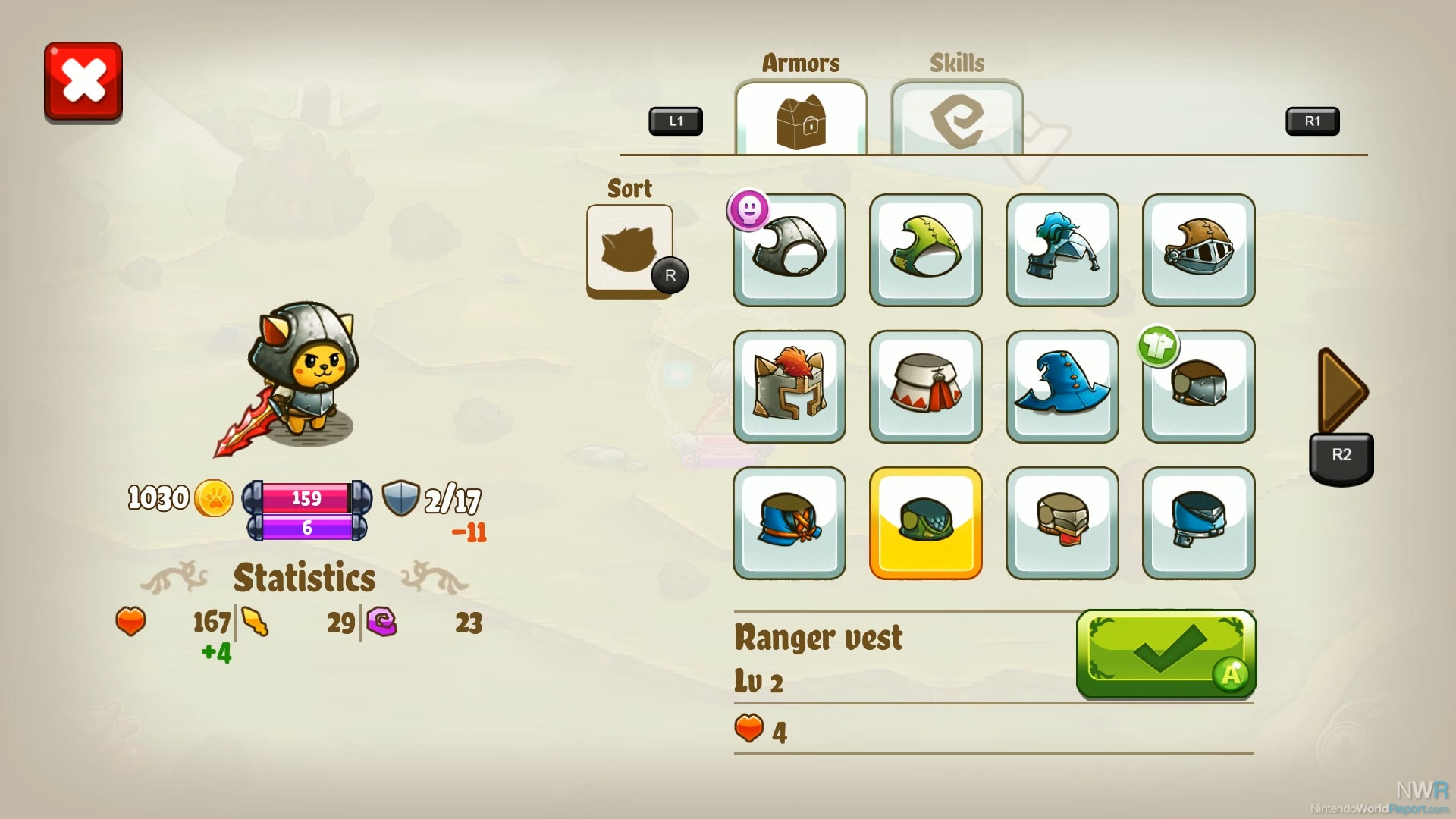 The titular quest takes you all over the land of Felingard, complete with icy areas and graveyards. Moving around the world is quick, but sometimes traversal can be a pain, especially as you get to one of the game's many challenging choke points. You absolutely have to do side quests on your way through the world. More often than not, you'll need to double back to earlier areas to grind out some levels and gold. The game doesn't do a good job of communicating this until you reach a boss that is of an absurdly high level. At that point, you might be far away from where it would be best to grind. The in-game map only displays a zoomed-out view and doesn't let you zoom in on a specific area or move the map around at all. It's only useful for very general route plotting. More traversal options open up late in the game, which make zooming around the world a lot easier and a whole lot more fun.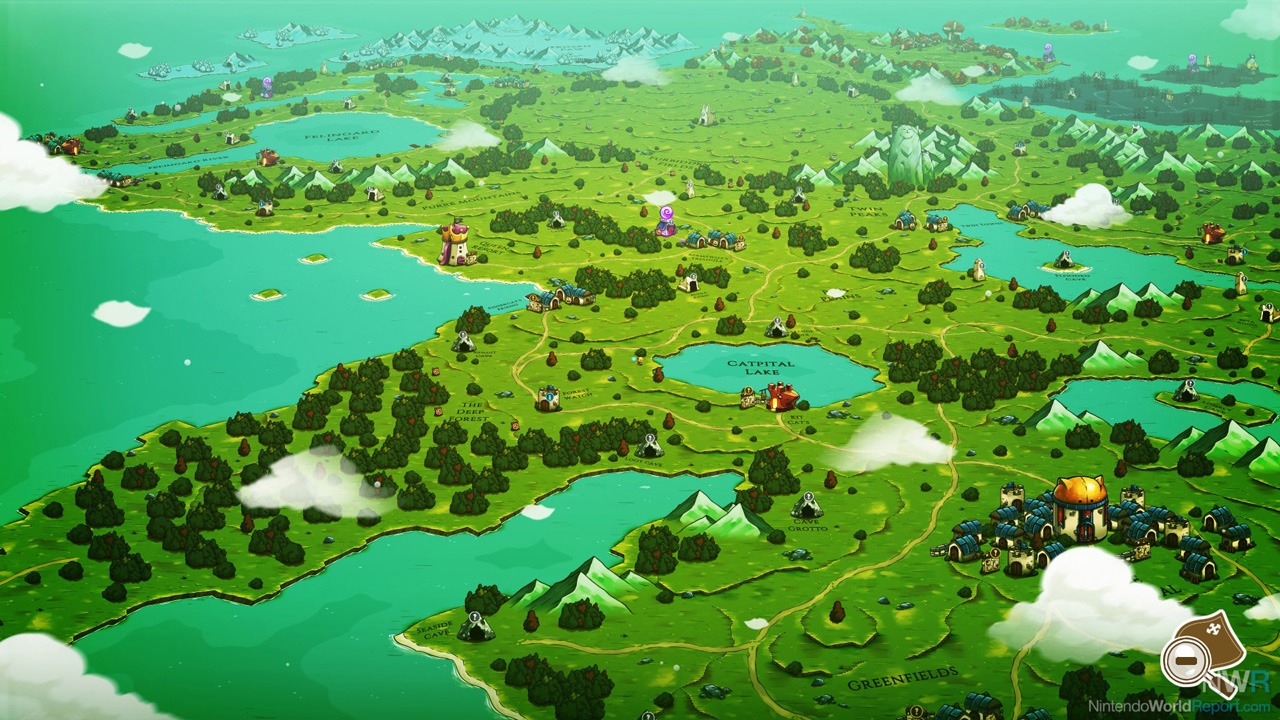 But the map and the combat issues don't take away that much from the quick pace and good humor of Cat Quest. This is a game that is aware of its goofy setup and relishes in a sea of cat puns and insanity. It's not a terribly long game - I rolled credits within a few hours - but it's a fun romp with a straightforward and entertaining action RPG style. Cat Quest is a game that likely won't stick with me for too long, but it was a pleasant time basking in cat gags and beating up on foes with swords and magic.