The pen is mightier than the sword in this word RPG.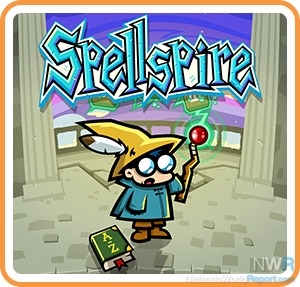 Every good game system, especially a portable, needs to have a collection of less intensive, pick-up-and-play games. It's why Picross is always welcome on Nintendo systems. The Switch has already seen a few of these games, including a Picross, and the latest from budding prolific Switch developer 10Tons sidles nicely into that brain-teasing yet time-wasting wheelhouse. Spellspire is a fast-paced, Boggle-like RPG that focuses on making words out of a limited amount of letters as quickly as possible to defeat hordes of enemies in a towering spire.
Each of the 100 levels generally only lasts a minute or so, but everything is very replayable and, as the game gets more challenging, almost mandatorily replayable. Spellspire is not all about just laying down words and moving on, because your hero wizard has weapons and gear that improve attack, health, and more. These items are unlocked as you progress through the tower. Some through regular progression and others through replaying levels and completing challenges. The gear can be purchased and upgraded through coins picked up from level completion.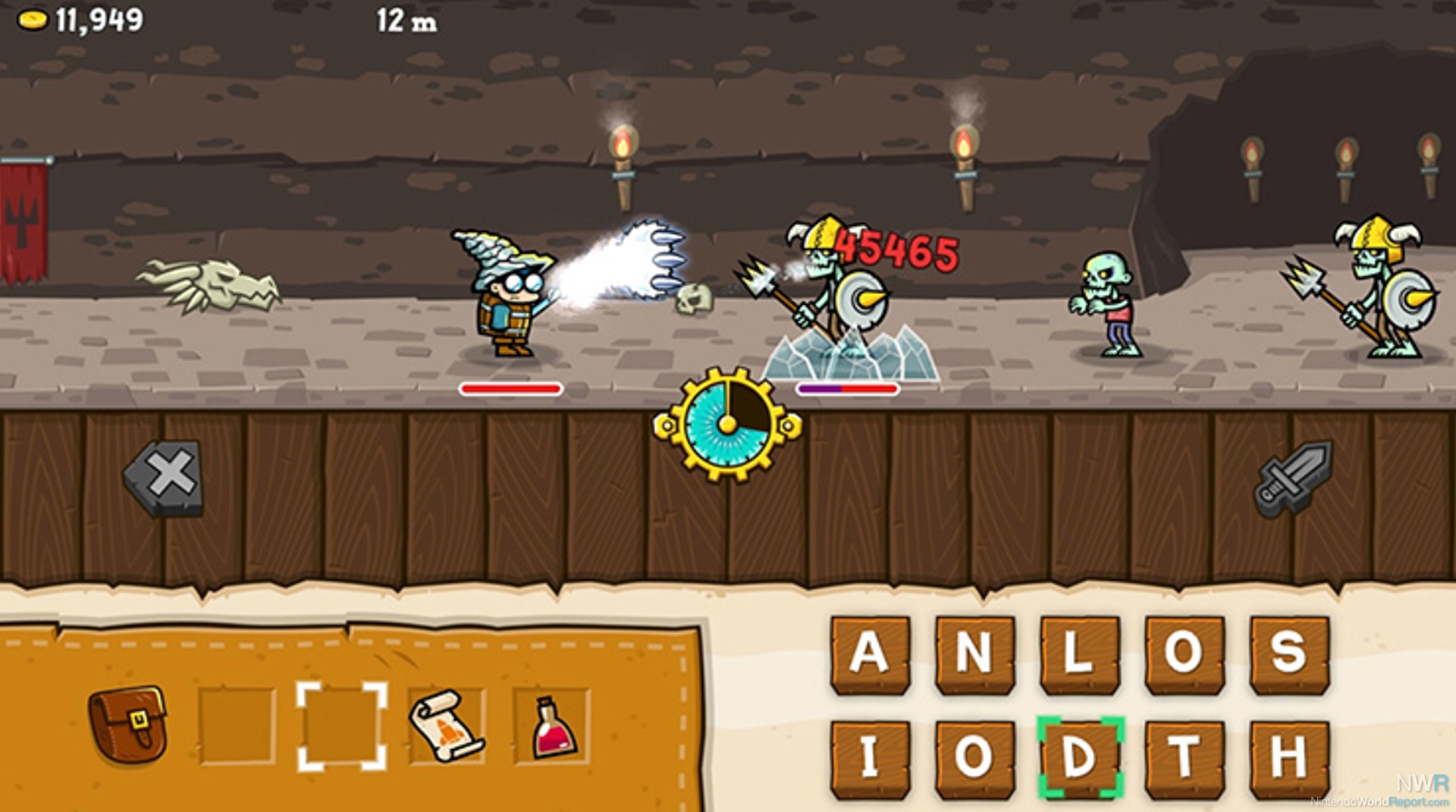 I discovered as I made my way through the tower that replaying levels was necessary to reliably complete more difficult levels. A straight start-to-finish runthrough seems to be either impossible or for savants only. Fortunately, replaying past levels is quick and still fun, since the allure is all in the quick-paced word creation and not really in the specific enemy layouts or stages. Even if you're not completing challenges in your replays, it's still fun to spend a few minutes to grind coins to upgrade your gear.
Spellspire plays best with touch screen controls, making it an excellent portable game. However, the touch screen controls are not friendly for lefties. Because of that, I mostly played with traditional controls, which are still fine, just not as fluid. The interface is otherwise serviceable, with a lot of smart shortcuts while you're progressing through levels to cut out unnecessary return trips to the main menu.
On its own, Spellspire is an enjoyable word RPG, somewhat in the same vein as a Puzzle Quest. The replayable nature makes it a nice game to have on hand as a complement to the Switch's other games. It's a focused and fun twist on a known formula, well worth checking out if you need a break from Mario.