Let's set this party off right as I'm feelin' kind of n-a-s-t-y I just might take you home with me.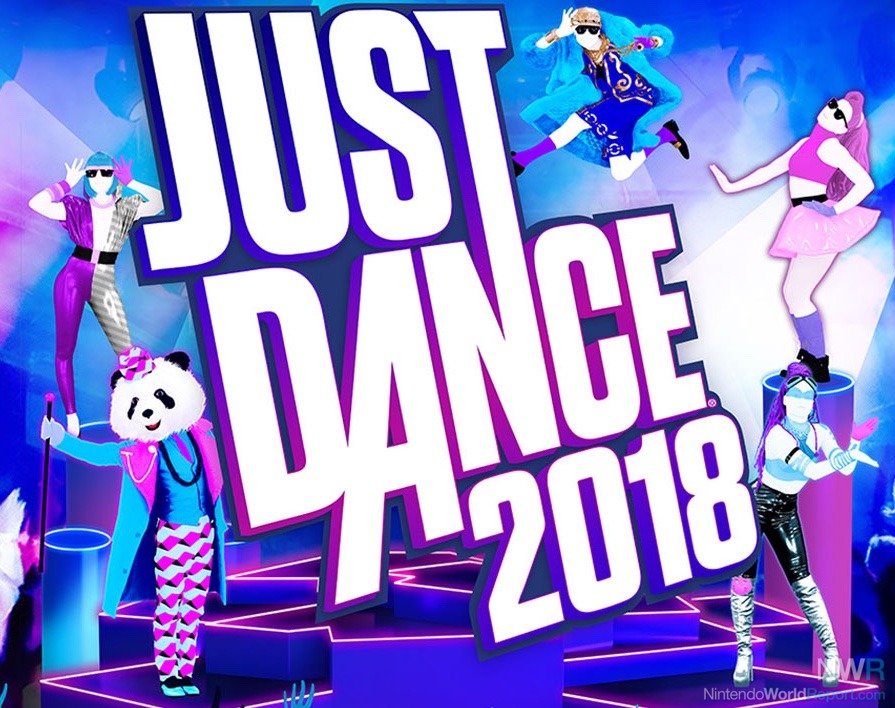 Somewhere at some point, I think everyone has at least seen a Just Dance video. The franchise is a phenomenon, with the latest version, Just Dance 2018, releasing on every console you can think of (and even one you didn't: Wii). The audience is massive, due mostly to its accessibility and providing a little something for everyone. My first experience with Just Dance was over YouTube, where I would play uploaded videos to entertain my kids when I needed a break from them. The latest version continues the legacy by sticking to its successful formula, and the result is another fantastic game that fans can continue to enjoy.
The mainline version of Just Dance has been an annual tradition since 2009, and the core mechanics remain the same to this day. A selection of songs are available to start, with the goal of each being to accrue as many points as possible by mimicking the on-screen dancer. Points are determined by how closely you match the rhythm tracked through the Joy-Con held in your hand as you dance. The points are then used to purchase in-game bonuses such as items for your avatar or alternative choreography for certain songs. Completion of songs will then unlock more in-game content to give you a sense of progression as you play. If your thirst for dance has not been quenched after completing the 40 included songs, you can test Ubisoft's unlimited Just Dance (a 3-month trial is included with every copy of the game), which will give you access to another 300.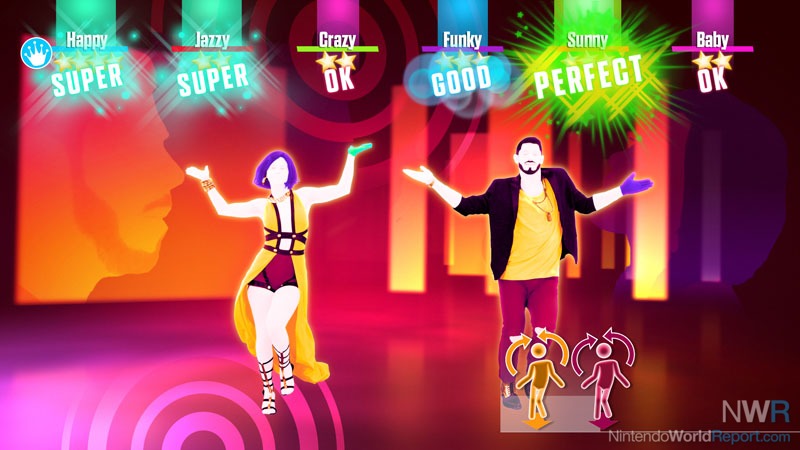 The on-screen presentation is impressive. Ubisoft has hired some skilled dancers and all have wonderful costumes befitting each song. Of particular enjoyment was the inclusion of lyrics in the bottom left corner, which was both illuminating and sometimes disappointing to find out the official lyrics for some of my favorite songs. The rhythm tracking remains spotty at best, proven by my 5-year-old daughter who managed to get three stars in the Bruno Mars track 24k Magic, even though she was uninterested in attempting the complicated choreography and decided to invent her own dance routine.
What's new in this version and is unique to the Switch is the portability of being able to take your dance routine on the road. I've grown accustomed to playing the Switch in a few different situations so it was time to see if Just Dance can live up to its advertising and be playable anywhere.
The bus to work
Taking the bus to work used to be focused on the 3DS, now it's been replaced with Korok seed hunting and Ironcast destruction. 8 a.m. on a Friday seemed like the perfect time to test out the portability of Just Dance 2018. Scanning the crowd, it seemed like my best bet was something fun to kick off the drive to the weekend, a little Side to Side from Ariana Grande. Apparently I was the only one who must have had their morning coffee because all I got were dirty looks and furrowed brows so I quietly resigned back to my seat. Looks like I'm 0 for 1.
At Work
Undeterred by my earlier failure, I felt confident that my morning break would wield better results. I spotted a small crowd of thirty-somethings in the lunchroom discussing their weekend plans and decided to crank some tunes that would invoke some nostalgia to get the house rocking: Blue (Da Ba Dee) from Italian musical group Eiffel 65. I was sad to learn I work with a bunch of squares as it seems no one was familiar with the song, 0 for 2.
Lunch time
Convinced that the problem was the crowds, and not (but more likely) the dancing in public, I walked to a park that I knew would house a younger crowd. I can't go with three losses in a row so it's time for the big guns: Another One Bites the Dust from Queen. I was sure that the arguably greatest rock singer of all time would attract a few curious bystanders. After making a fool of myself next to the fountain I've come to the conclusion that the youth of today are tainted if they can't appreciate the greatness that is Freddy Mercury. 0 for 3.
Friday Drinks
My last hope: I'm meeting up with friends at a rooftop bar for drinks. We've had Mario Kart races up here before, so surely my friends would be willing to indulge my need to enjoy Just Dance portability and join me for at least one dance. With only one chance to impress I went with an artist that by law you cannot refuse to dance to: Beyoncé. It seemed I was doomed to be disappointed as not even the Queen Bee can get my friends up to dance to Naughty Girl. 0 for 4
Walk Home
It's about 7 p.m. now, the sun is setting and I'm starting to believe that there may not be a benefit of having Just Dance on a portable device. Frustration and disappointment is weighing on my mind as I search the song list looking for any sign of hope that my portable experience can be salvaged. As the darkness started to set in a ray of sunshine hits my face: I had found it, the answer to my prayers and the song that single-handedly makes the portable version absolutely must have.
Been working so hard
I'm punching my card
Eight hours for what?
Oh, tell me what I got
I've got this feeling
That time's just holding me down
I'll hit the ceiling
Or else I'll tear up this town

On a serious note, Just Dance 2018 continues to provide the great content that has made the franchise so successful. Most of the tracks included are from the past two years so if you've been a fan of music lately, then it's worth the purchase. Personally I preferred what was offered on Just Dance Unlimited as it included lots of old favorites and a wonderful collection of Halloween-themed songs that my kids thoroughly enjoyed. No matter the reason you enjoy Just Dance, whether it's on the on go or in the privacy of your own home, you're likely to enjoy the 2018 version in any environment.