Like Elliot himself, his quest cannot die as it gets another release on a Nintendo platform.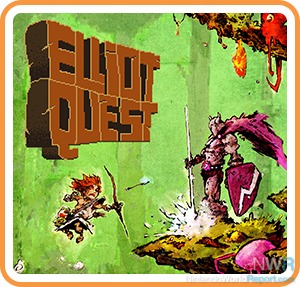 Continuing its homage to the Legend of Zelda, Elliot Quest has released on the Switch as its third different Nintendo platform. If the Switch is your first Nintendo system, or you somehow missed the first two versions, Elliot Quest is a side-scrolling platformer that is heavily influenced by Zelda 2: The Adventure of Link. Heavily influenced may be an understatement as the list of similarities is long. If you list the defining characteristics of Zelda 2 you're going to find them all here: side-scrolling levels, top-down overworld, villain that needs to take the hero's life to survive, and for better or for worse, a lack of clarity on the next thing you should be doing.
Nintendo World Report has already reviewed the game twice before. Neal Ronaghan reviewed the Wii U version and Andy Goergen the 3DS port. The conclusion for both, and one I agree with, is that Elliot Quest is an enjoyable experience so long as you can cope with the frustration of the lack of direction provided. Be prepared to venture to locations that you'll discover are inaccessible until you've found the appropriate item to unlock the area.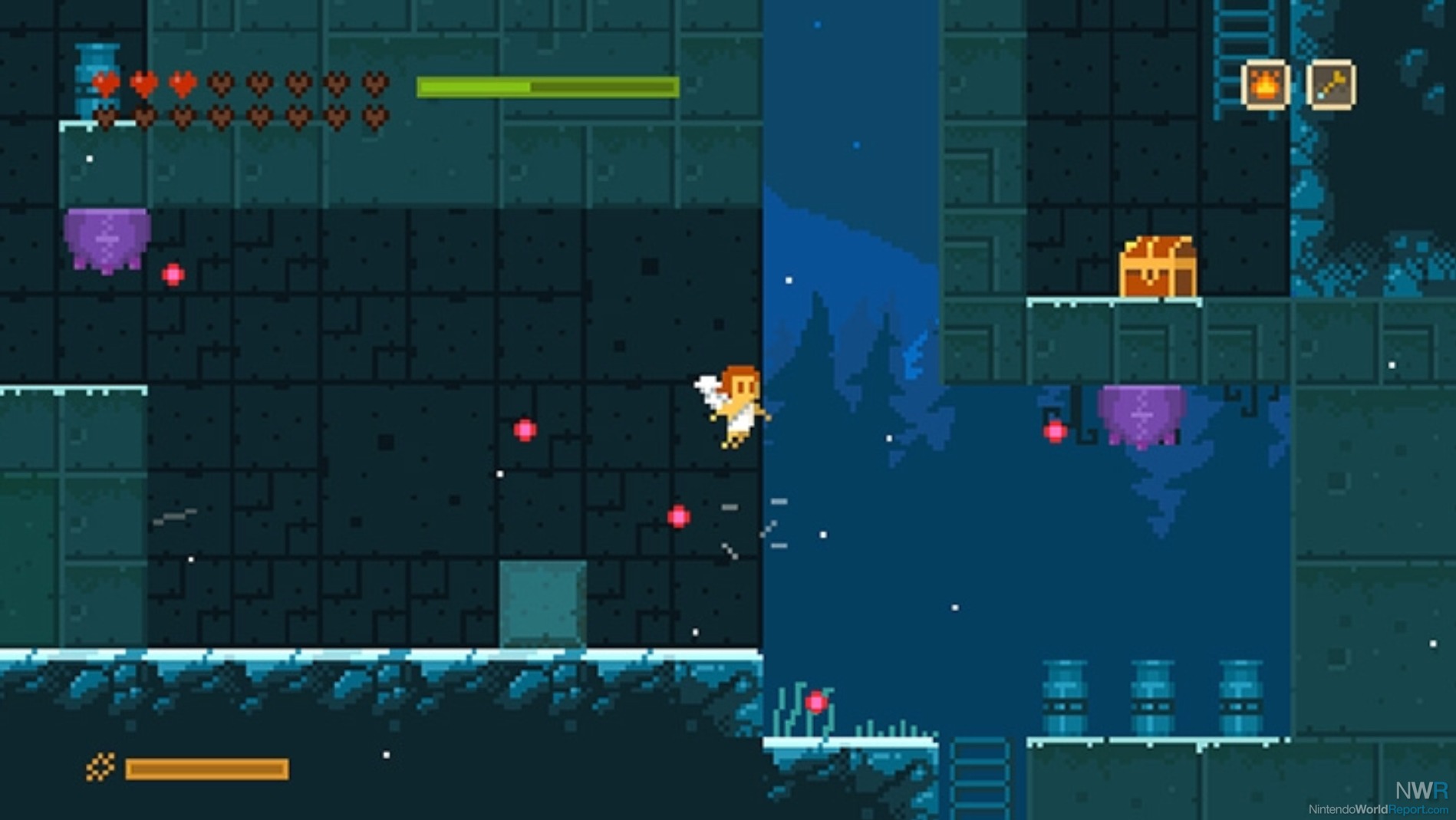 No real changes have occurred since the previous releases. The 3DS version introduced Miiverse stamps, but they have been removed from the Switch version due to the death of the Miiverse. Previous versions of the game have received criticism for slowing down or dropping frames at certain points but I haven't experienced any noticeable issues on the Switch.
Even with Elliot Quest being a homage to my least favorite Zelda game, I still found it to be an enjoyable experience. If you have a version of it already, don't expect to find something new. The release on Switch seems meant for a new audience that weren't Wii U owners, as opposed to a new experience for existing fans. Elliot Quest has a familiar feel that makes it a great title if you're looking to dip your toes into the Nindie experience on Switch.