Does the "S" mean, safe? Sure? Sorta?
It's surprising how Picross S dropped so quietly on the Switch's eShop in the midst of the raining Nindie titles. Picross is a beloved series and easy to access, so much so that I would have expected a version closer to launch. But instead I saw Puyo Puyo Tetris as my only available puzzle game in those early days. But now, Picross is finally here on the Switch. Does it meet my expectations on what I want a picross game on the Switch to look like? Simply put: yeah, it does.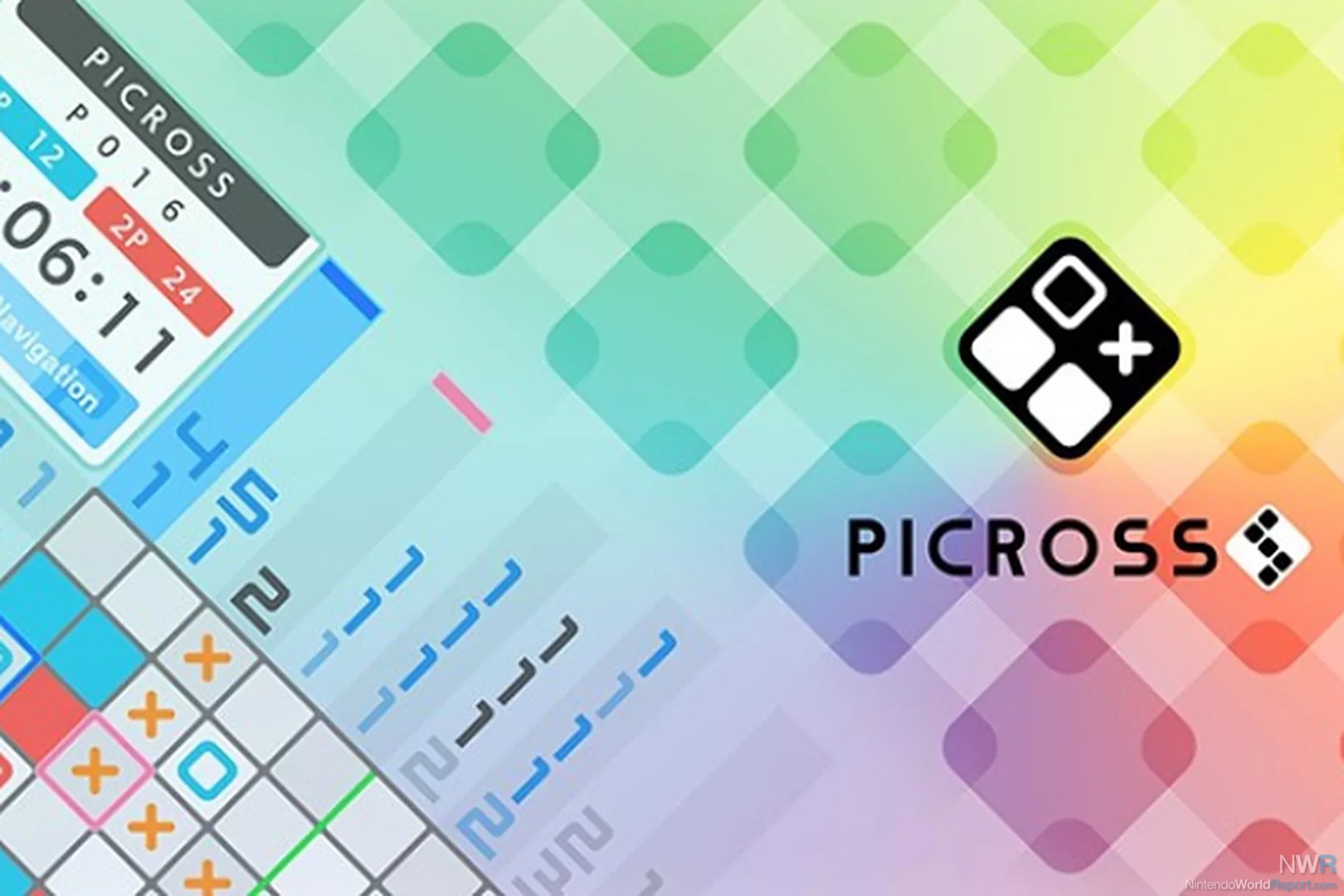 It's hard to mess up a picross game. It's a game that by design, is just something to replicate formulaically. Picross S is exactly that. It boasts 300 unique puzzles, 150 being standard picross, and the remainder being a mode called, "Mega Picross". As you'd expect though, it's all here. The different puzzle sides, the hint wheel, a tutorial, times and records, and the questionable pixel pictures after completing a challenge. Don't expect any 3D picross though, that is not included whatsoever.
This is a very accessible version of Picross. It has gone above and beyond to create struggle-free play for the most novice players. There are certainly increasing difficulties, as the grids become larger, but included are a number of options to allow for easier play (i.e. the cursor glows red in areas where there is a mistake, and the hint roulette reveals a whole section of solutions). There are three different background themes, and options for changing small customizations with the cursor (such as stopping at the edge of the screen).
Oddly, no touch screen in this title. It's not a glaring problem, especially because the Switch doesn't have an included stylus, but the opportunity to use a touch-capacitive stylus may have been a preference for some players because of the familiarity with 3DS picross titles.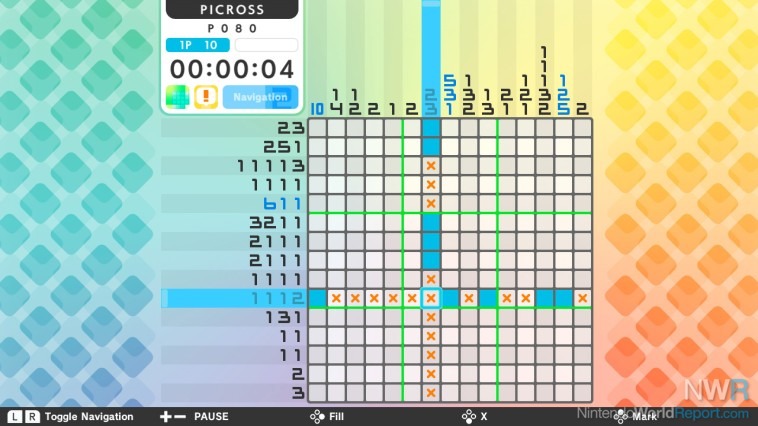 Included is the Mega Picross mode, which if you're not familiar, is like regular picross, but some larger numbers take up two columns or rows. This means that there must be that number of blocks filled in that are touching. It's a bit of twist on an already addicting concept, but it adds to the enjoyment, making up half of the game. I do wish there was a way to share scores though. That's absent from the game. All of those time records are just for your eyes. I suppose that makes sense because the nature of the game allows a solution to be copied and pasted after memorizing a puzzle.
Visually, the game is simple graphics and color. It's clean, minimalist, and relaxing. Not a very flashy look, which is fine, because anything standing out outside of the puzzles themselves usually distracts me.
Picross S is a very solid, safe installment for the series. It captures the spirit and addictive nature of the concept, and it fits in nicely with the pick-up-and-play nature of the Switch. If you're craving a Picross experience on the Switch, or if you haven't tried the game before, this take on the series is a fantastic way to join in.