EA's soccer sim returns to Nintendo platforms with a fun but limited entry.
The FIFA series has been one of the most prominent sports games in the world for years now, but hadn't been available on a Nintendo console since FIFA 13 at the Wii U launch (aside from "Legacy" releases on 3DS). After that five-year absence, EA brought the series back with what they've touted as a version custom-tailored to the Nintendo Switch. With it, they've faithfully brought over the signature gameplay found on other consoles, but left out a lot of the rest.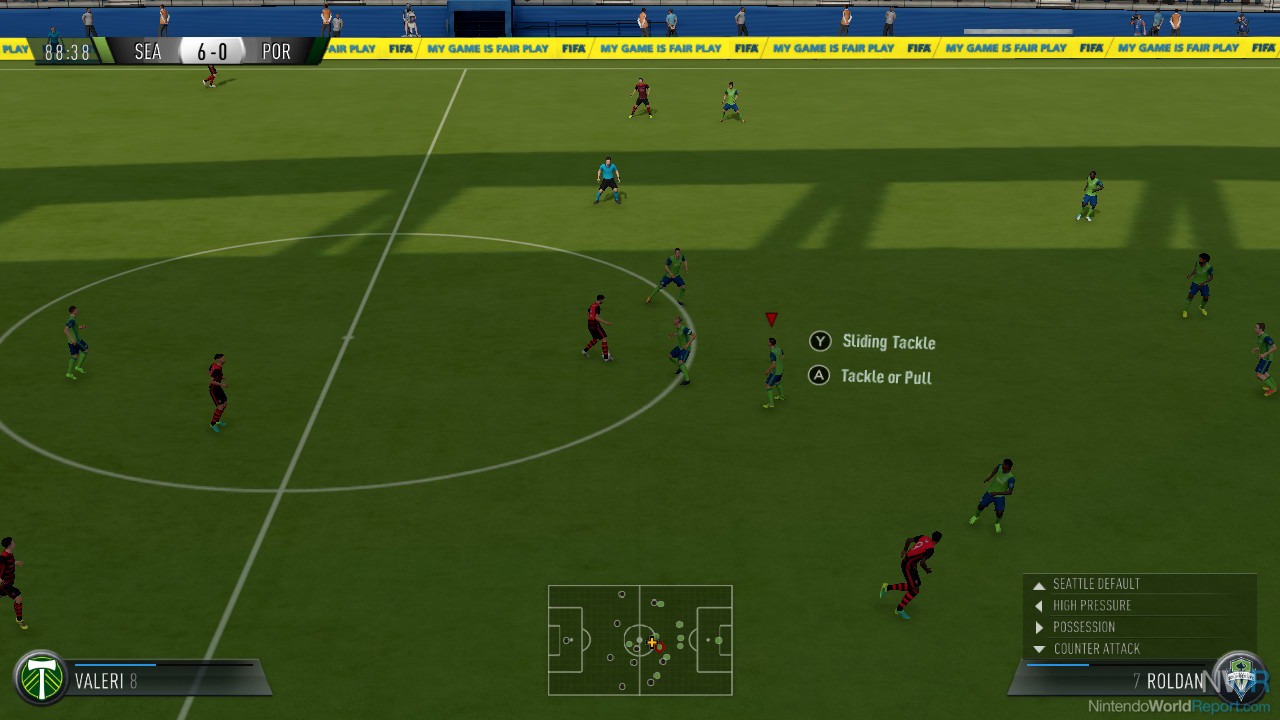 FIFA 18 on Switch is at its best when the teams are on the pitch. The controls are responsive, the gameplay is fluid, and it accurately captures the look and feel of the franchise. As in other versions, customization options help make this side of the game dynamic, whether it's simplifying the control scheme or tweaking the presentation. As someone who spends a lot of time with the series, it didn't take me any time to adjust to this version. Every gameplay option I came in expecting is included.
Where this version comes up lacking, though, is in the different modes it offers. While it includes two of the most popular aspects of the series in FIFA Ultimate Team and the traditional career modes, a lot of content that's standard in other versions is missing. The most notable omission is the story-based The Journey mode introduced last year, but several other significant modes simply aren't here.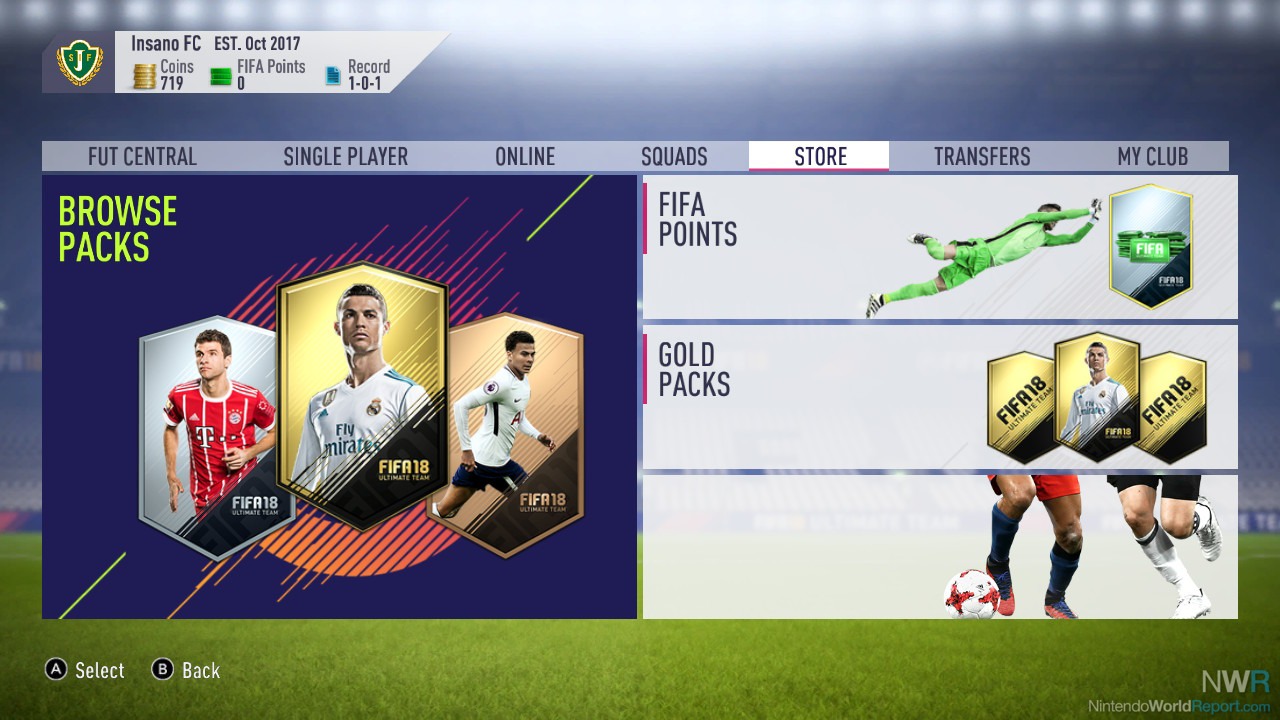 The modes that are here are all executed very well, however. As an avid career mode player, I found nearly everything I'd come to expect from that mode available in this version. The Ultimate Team mode, which works like a collectible card game where you buy packs and acquire cards through transfers with other players online in order to build a custom team, is included here for the first time on a Nintendo system. FIFA 18 includes online play through the Ultimate Team mode as well as standard club play, though one glaring omission is that there isn't any way to play against friends.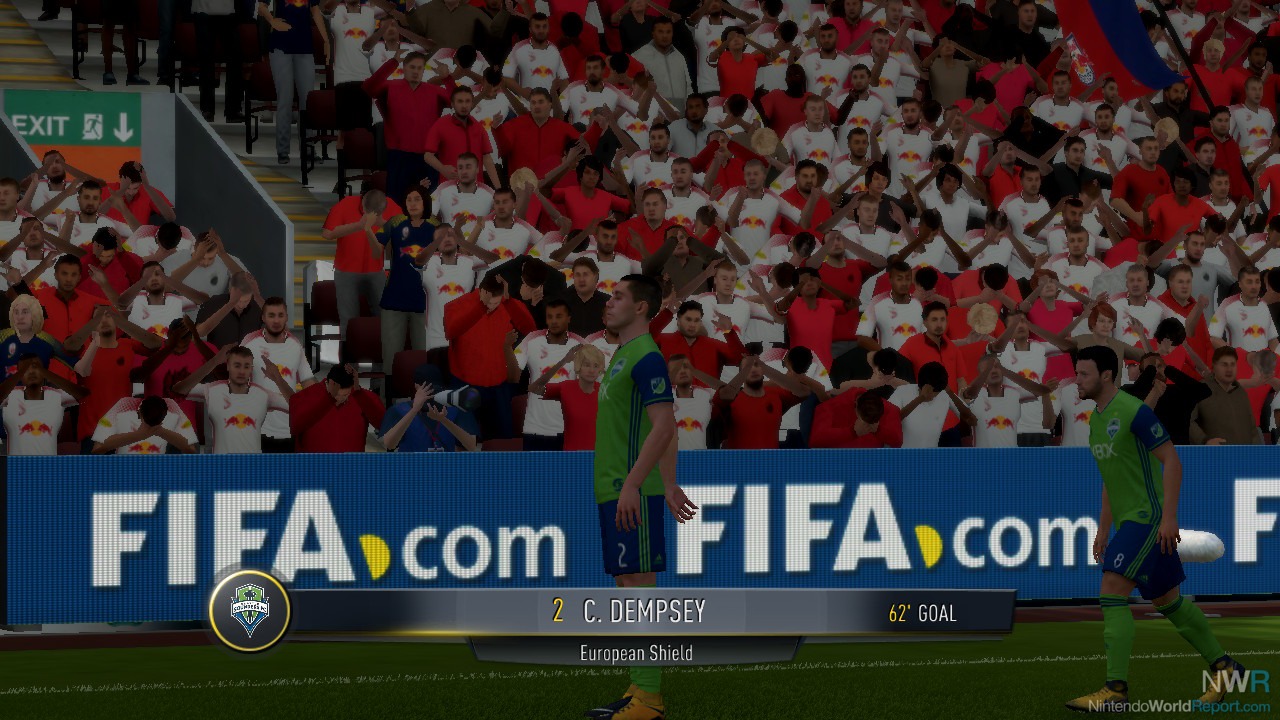 FIFA 18 on Switch does what it does very well, but it's hard to ignore just how much is missing. This really is the best FIFA on a portable there has ever been, and the most full featured, but compared to other console versions, it is lacking. Hopefully EA will continue the series on Switch and add some of that content back in, but for now, whether this game is worthwhile will depend on how you like to play it.