These fragments are better off lost.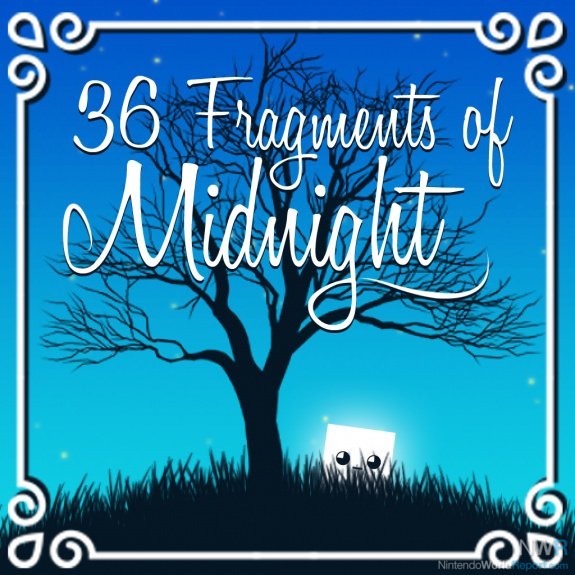 When releasing a title in the already crowded 2D platformer landscape, you need to do one of two things to stand out; either bring something unique to the table or make the platforming feel great. Unfortunately 36 Fragments of Midnight fails to do either of these. While there is some fun to be had, it turns out to be a short and forgettable experience.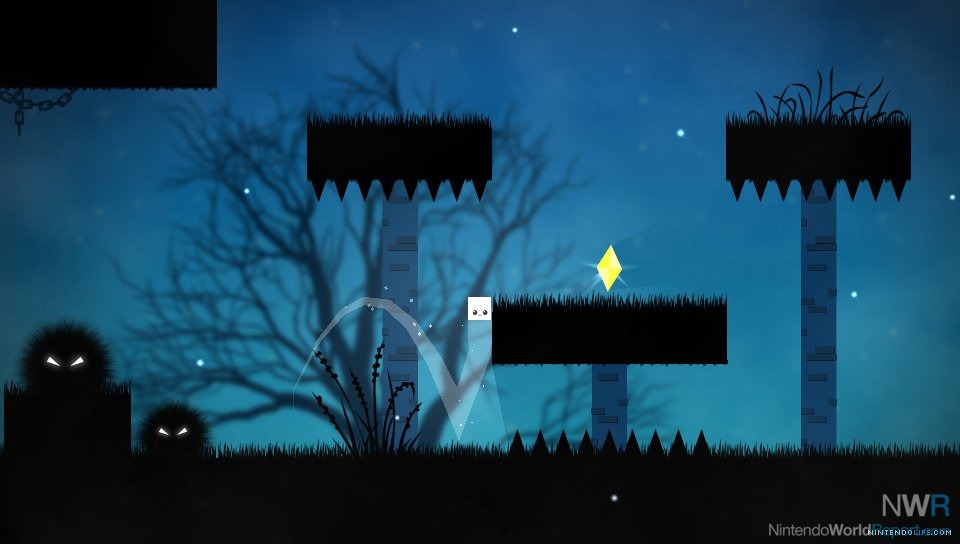 Upon entering the world you'll be given the instructions to search for and collect the 36 lost Star Fragments and return to your current location once you've done so. In order to do that you take control of Midnight, an illuminated box that has the ability to move around and either jump or double-jump to traverse the non-linear world. It plays like a roguelike, so one hit results in a game over where you'll need to start all over again. Both the controls and objective are easy to grasp and as you start to explore, you'll quickly learn that obtaining the fragments is no different. There are only a handful of obstacles you'll encounter such as jumping over saws, dodging lasers, and avoiding spikes. Unfortunately, these few ideas repeat themselves resulting in an uninspired and bland level design.
After playing through the game for a second time I was pleasantly surprised to find that the world was procedurally generated. This opened the door for some replayability, but after a few more playthroughs I learned that it was a false front. While the worlds layout is randomized, the area around each fragment is not. Meaning you'll never know what fragment you'll run into next, but once you do, it'll be a trivial task to retrieve it. Movement feels good for the most part, except when moving vertically between screens. The transition only occurs when your character touches the top or bottom of the screen and jerks in that direction. This can be jarring especially since it leaves your fate in the hands of luck, as you could hit a set of spikes that you didn't know were there. Not only that, but transitioning between screens affects your jumps, at times taking away your second jump. There seems to be no rhyme or reason why the second jump is taken away, but it can lead to frustration and possibly a game over.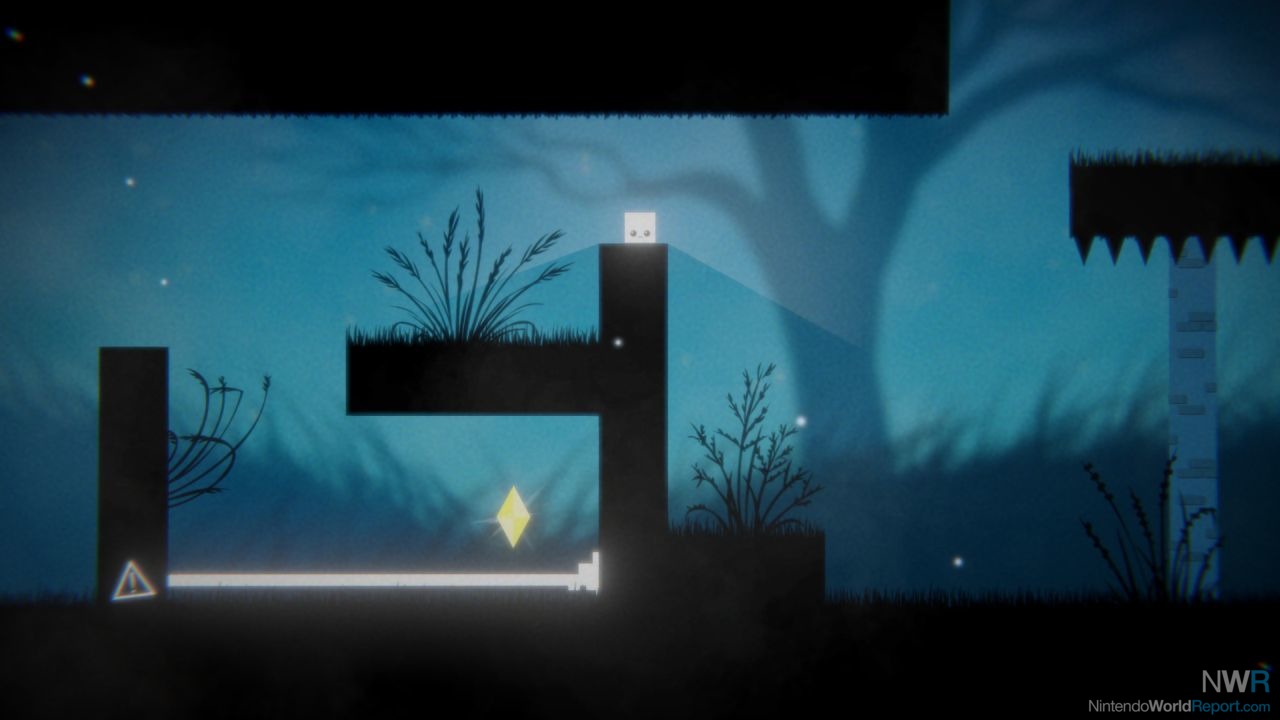 Only using a few colors, 36 Fragments of Midnight does a great job of utilizing them well to make an appealing world to explore. Platforms and hazards are all black with a midnight blue sky in the background. The fragments pop with their yellow shine and Midnight's illumination has some cool effects when interacting with the world. While it might not be a revolutionary art style, it suites the game and looks great. What I found to be disappointing was the soundtrack, or lack thereof. There are some chimes and sound effects, but for the majority of the adventure you'll only hear gusting winds. Admittedly a complete run will only last anywhere from five to ten minutes, so you'll never have to listen for too long, but this just came off as lazy.
I came for the appealing art style with the hopes of finding a competent 2D platformer, but ultimately that failed to happen. This already short game doesn't offer up enough variety to keep it engaging for very long and some mechanical issues only further dampened the experience. Couple all that with very limited replayability and what you're left with is a forgettable game.