A ninja and a cowboy walk into a bar...
In what has become the only way to play classic games on the Switch, Hamster has continued its weekly stretch of arcade titles from the NEOGEO era with Sengoku. This is the first beat em' up style game to get the Arcade Archives treatment on the Switch and the result is just okay.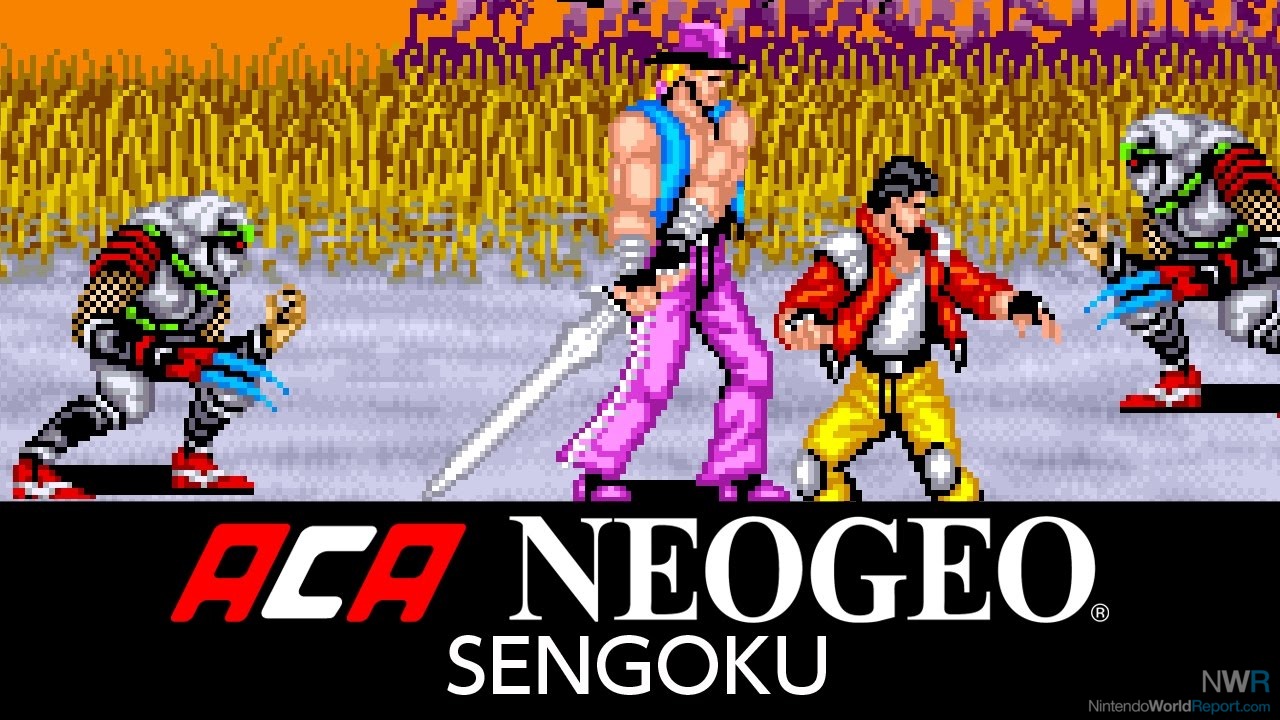 This is one of my favorite genres due to the fact that the games themselves usually have local co-op, fun combat and replay value. With Sengoku, most of these items are met, however with a side effect that hurts the game in the long run. The story is pretty typical, an evil warlord gets defeated years ago but comes back to threaten the world once again. Decedents of the original defenders are the main characters, one a ninja and one a cowboy. During the course of the game, you don't get to know them and in fact their names are never revealed.
The main strength of Sengoku is the local co-op. Two players can run through the game together and the sheer madness of the gameplay is what makes it stand out. The levels are varied, the enemies are interesting and the boss battles are unique. At first the combat is pretty standard, you can punch, jump and jump kick. As you go through the game you obtain orbs that give you access to weapons and the ability to morph into a secondary character for a short period of time. One problem with this, however, is that these transformations are not much more helpful than your actual character.
There is another caveat on the combat, and that is the controls. Everything you do feels slow and stiff. You don't have any ability to run either, so it looks like you are going in slow motion. Hamster did put the ability to change the layout of your controller to make it more to your liking, but no matter what set up you change it too, it still feels sluggish.
My major complaint is the difficulty as the game is downright brutal. Thank goodness you can drop the difficulty level down and add in unlimited continues. To put it in perspective, based on my initial run through I probably would have put in about $50 at the original arcades, just to get past the 3rd stage. Later stages got even worse, especially a particular boss battle that was so unfair, it was the first time I felt the need to throw my Joy-Cons at the wall.
All in all Sengoku is okay. If you like beat em' ups, then you may like this game, if you don't like them then it will scare you off from playing another game in the genre. Its difficulty and sluggish controls hamper the play, but if you have a buddy it makes it less frustrating.