A simple, low cost option for the hardcore puzzle fan.
An Indie game developed for the Wii U would not have made my radar but in the Switch era of TumbleSeed and Graceful Explosion Machine I've felt more adventurous in my game selection. I decided to go into a deep dive of the Indie scene and play a game created by a single developer with some outside contributions. Not to be confused with some of the great Indie options on Switch, Swap Blocks provides a low cost alternative to puzzle games like Puyo Puyo Tetris by sacrificing big budget polish.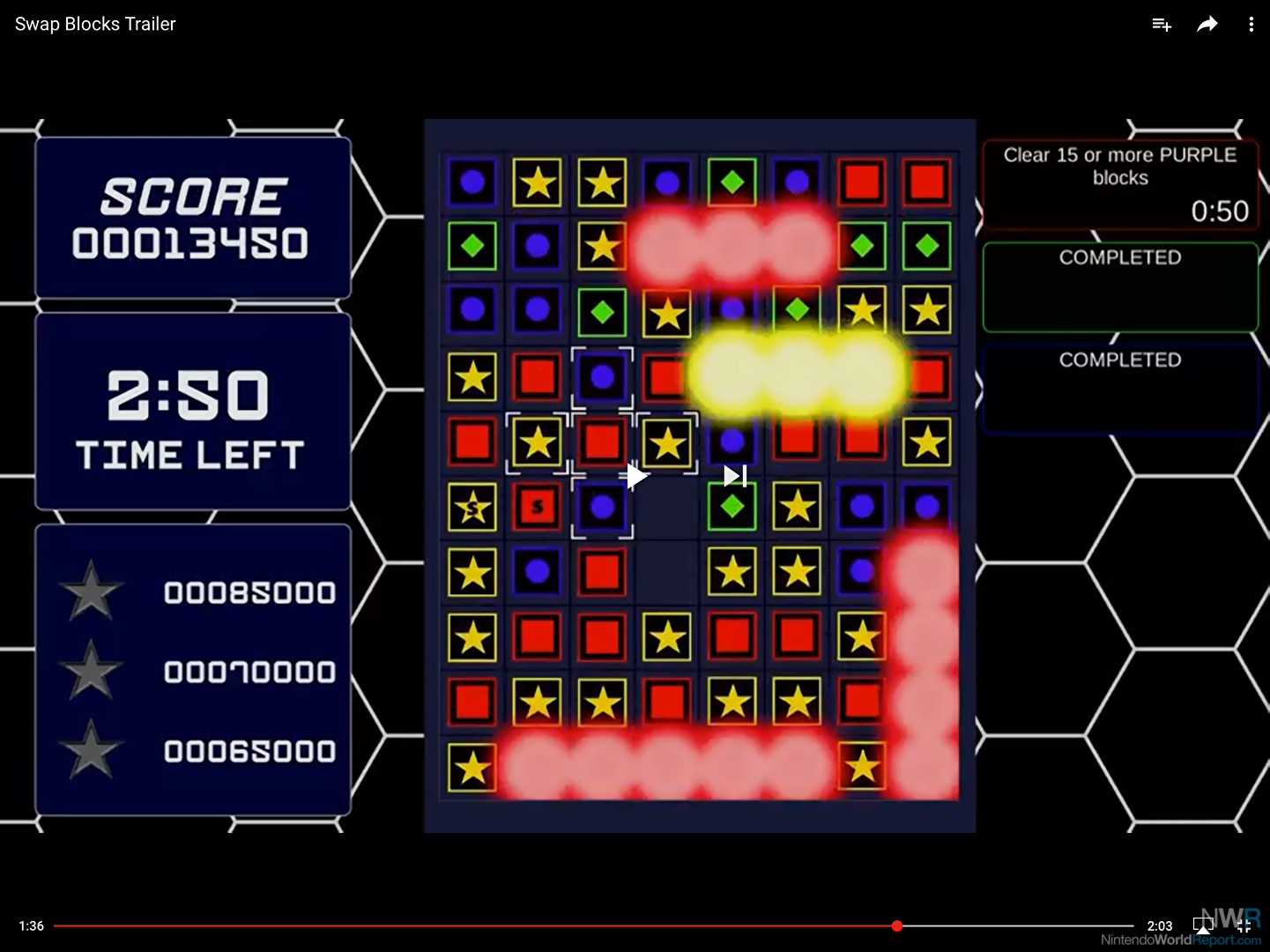 The gameplay of Swap Blocks consists of a board similar to Tetris, pre-filled by coloured blocks with the goal of removing vertical or horizontal lines of 3 or more blocks by swapping adjacent blocks. As the blocks are matched by color, they are removed from the playing field and replaced by the blocks above them with a constant supply of blocks continually dropping from the top. There are two basic ways to play. In the default normal mode, a single swap of two horizontally adjacent blocks is utilized to match lines together. The much more entertaining way to play is cross mode, which provides the ability to swap in any parallel direction, giving the player much more control over the game board.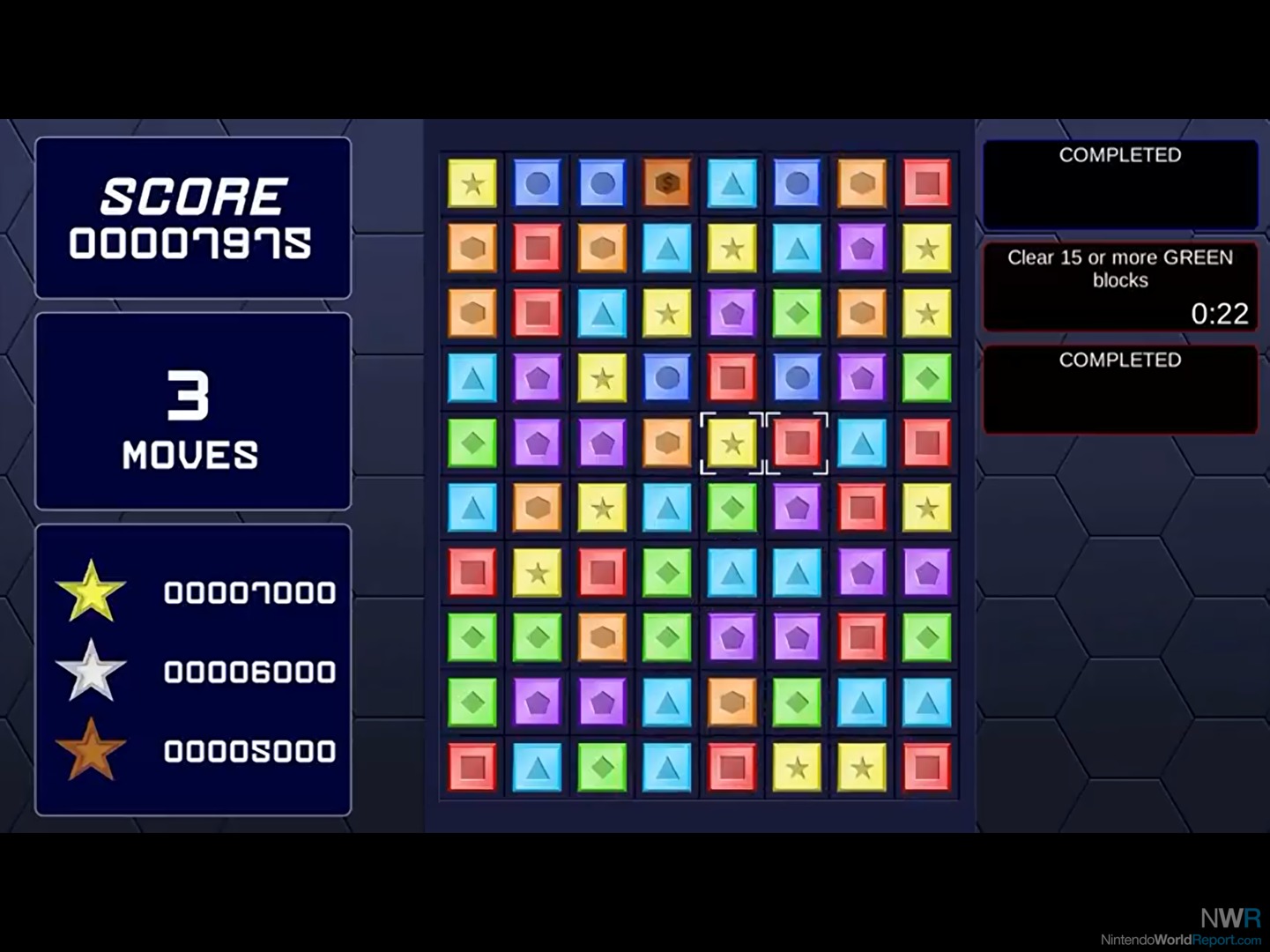 Even though the game provides different modes and challenges, I found the timed and CPU battle modes provided enough variance in difficulty to maintain my interest. As an additional feature, Swap Blocks provides an editor that allows custom puzzles to be created by the user, a feature that's redundant unless you really want to try and stump your friends.
Swap Blocks is very simple in its design. The blocks have enough distinction that it was easy to see the board, and I was able to keep track even at a high pace of shuffling. The audience for this game likely won't stray outside of the hardcore puzzle fan but if you're looking for game to expand your puzzle library, it's worth a look. Swap Blocks doesn't reinvent the puzzle genre but does provide a satisfying daily brain exercise.