Run, gun, and fun.
Shock Troopers was originally released in 1997 for Neo Geo arcade cabinets and home consoles. Players choose one of eight characters to run, shoot and dodge their way through an army of terrorists to save a kidnapped scientist and his granddaughter. The game doesn't look like much sitting on the eShop next to Zelda, but it's still a great way for a pair of bros to kill time.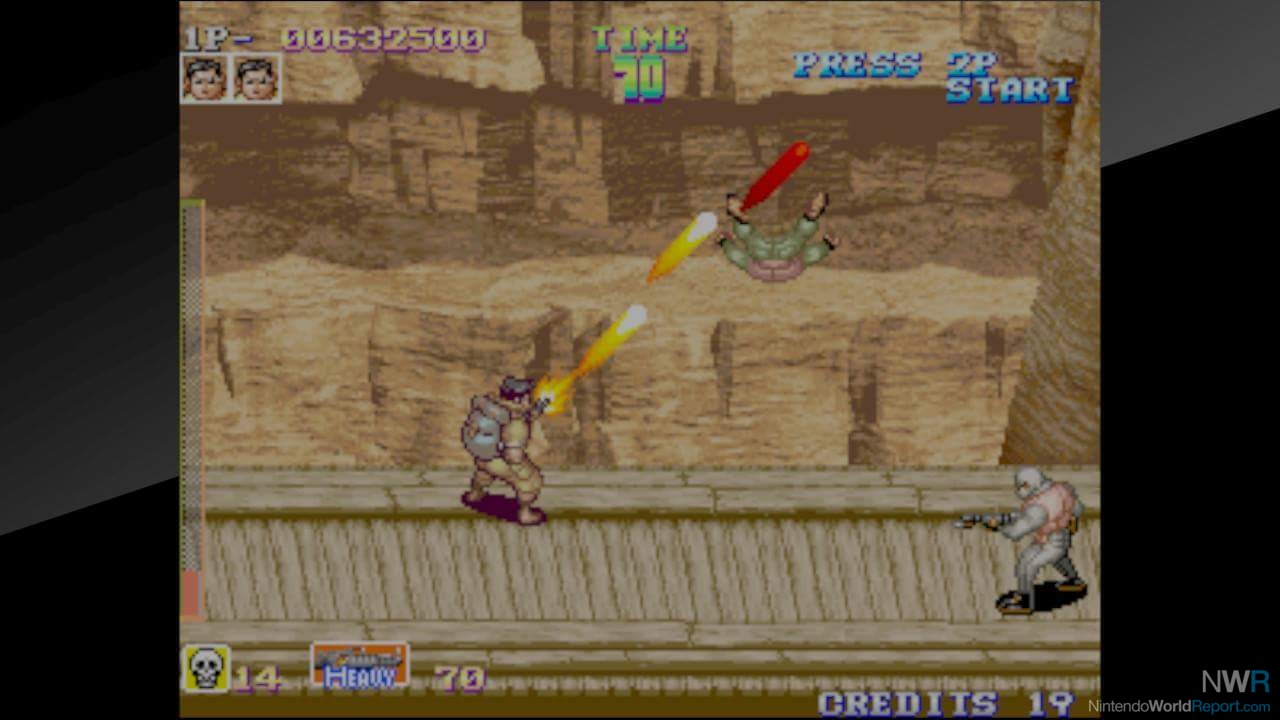 Each of the game's three paths (mountain, jungle and valley) offers five unique levels leading up to the same final showdown. Levels fit their themes while still looking different from each other. Most levels simply scroll in one direction, but a few levels will put you in a vehicle or have you climb a mountain. Every level end with a showdown against a giant military weapon.
Players choose between using a single character or rotating between three. Characters all have different speeds, health, specials and personalities. Each one feels badass enough to star in their own game, but I quickly picked favorites: the chubby Maru and the deadly Marie Bee. The cast is impressively diverse for a game from 1997.
Holding the fire button allows for strafing in one of eight directions. Quickly releasing the button to spin around and fire in a new direction took a minute to get used to but was satisfying after getting it down. A dodge button helped me roll under enemy attacks but often rolled me into bigger attacks. Attacking near an enemy executes a melee attack and drops items.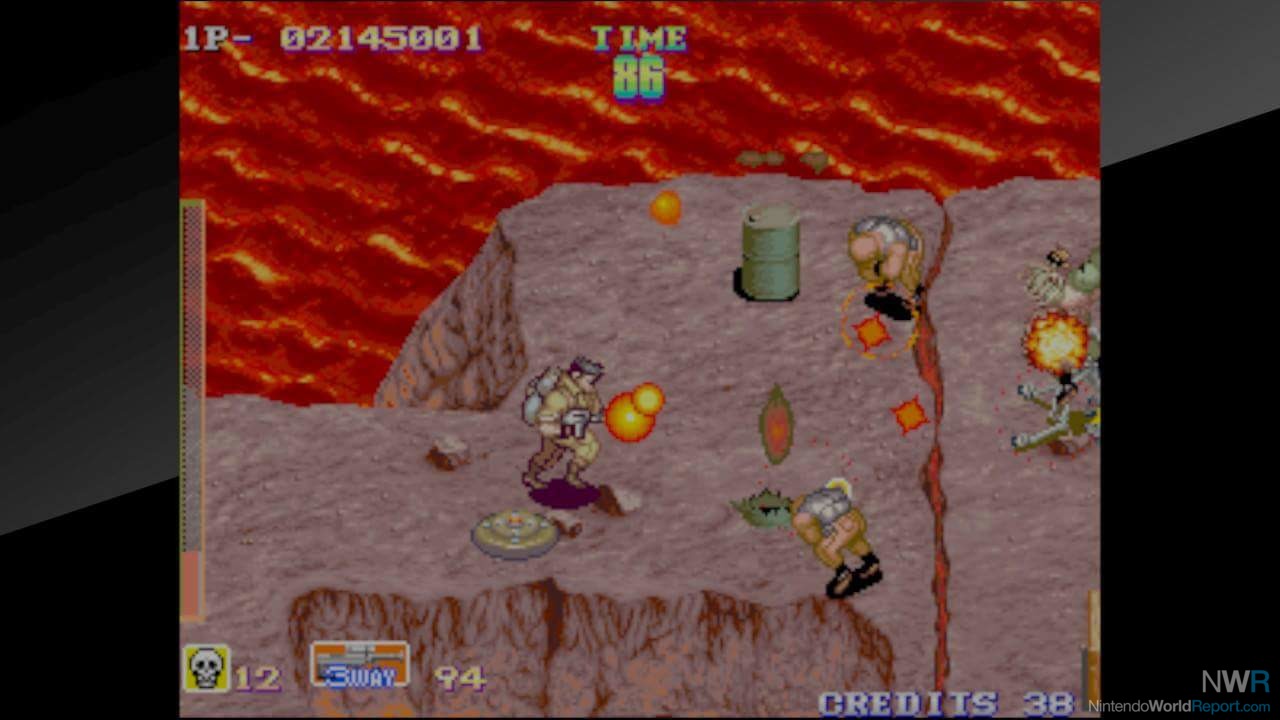 Enemies don't drop until you stop shooting them, so big waves of enemies require thoughtful releases of the fire button in order to take out the enemies behind. This was a brilliant move that kept the near-constant shooting engaging. A limited number of special attacks also helped spice things up. Power-ups are scattered throughout each level and push the badass level to 10.
Enemy bullets come fast, and I died a lot. However, dropping in more coins took a press of a button. Pressing the wrong button will decrease the "Continue" timer, so make sure to study the buttons before starting the game. The emulator has a built-in save feature that confused me at first but
The game offers both the original Japanese version and the original English version, but I have no idea what the difference is. Both had English text and Japanese audio. There are also two score-attack modes. Score-attack modes don't allow for pausing, so hitting the pause button will force you back to the title screen. I couldn't find the leaderboards, but I did upload my scores after each playthrough. (My initials are ASS, if you want to compare scores.)
As a co-op game with single Joy-Con support, Shock Troopers is a winner. It may be simple and silly, but I'll probably find myself breaking this game out on plane rides for years to come. Shock Troopers was totally worth creating a European Nintendo Account for.