Bomberman is back, and his first foray on the Switch is a perfectly alright experience.
After years of essentially being a dormant franchise, I was shocked to see a new Bomberman game announced for home consoles, something that hasn't happened since 2010. Being a fan of the more recent games, I looked forward to getting my hands on the latest adventure featuring characters I thought would be forever dormant in Konami's evil lair. What I got in return was a competent Bomberman adventure that met all of the qualifications of what a Bomberman game should be. That isn't a bad thing at all -- I had fun with the game. But for those that wanted a bit more sizzle to their Bomberman steak, you unfortunately aren't going to get it with this title.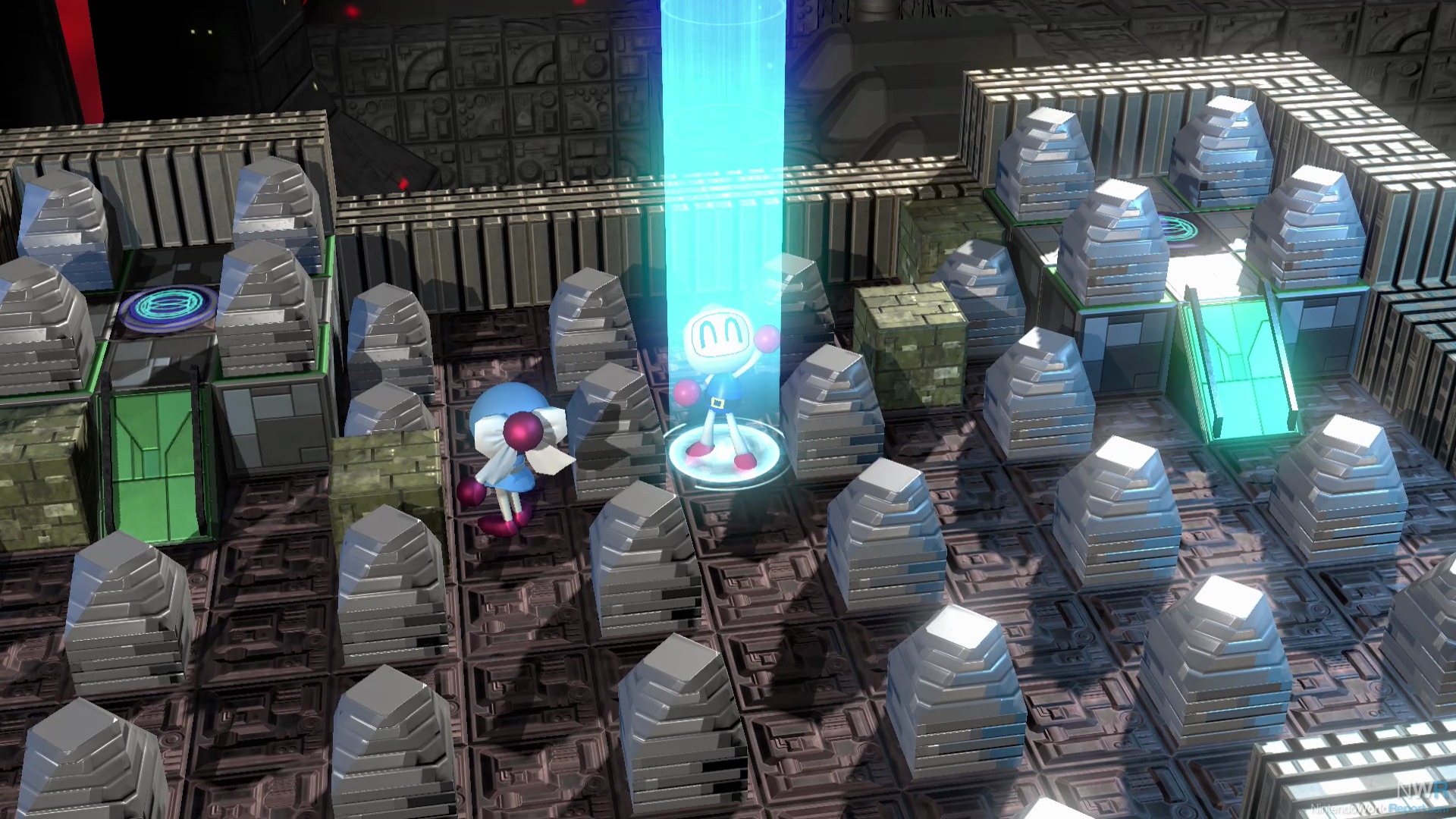 There are two modes of gameplay. The first one, Story mode, has Bomberman and his seven other siblings embark on a quest to save the world from Emperor Buggler, who wishes to rule the universe the Bombermen and women live in. In between worlds, you'll come across interactive cutscenes with Bomberman and his relatives. They're nice and colorful, but the voice acting is kind of drab, leaving them cute but lacking substance.
50 maps are up for clearing in Story mode. You must use your Bomberman's bombs to vanquish enemies, clear walls, and enter the warp zone to advance to the next area until you come across the boss at the end of each world, where you follow relatively simple patterns in order to vanquish the nefarious monstrosities. I didn't mind this mode so much, as it was fun and relatively simple. It's standard Bomberman fare that doesn't mess with the formula, but since the formula is pretty good already, why mess with it?
Multiplayer is the other mode in the game, featuring up to eight players both via local and online play. Eight maps are available to choose from initially with a variety of customizable rules. Online play at times was spotty; I was able to complete a game just fine for the most part, but lag occasionally made things barely playable and a chore to get through. When everything goes smoothly, online is a fine experience that's easy to get lost into for a few hours.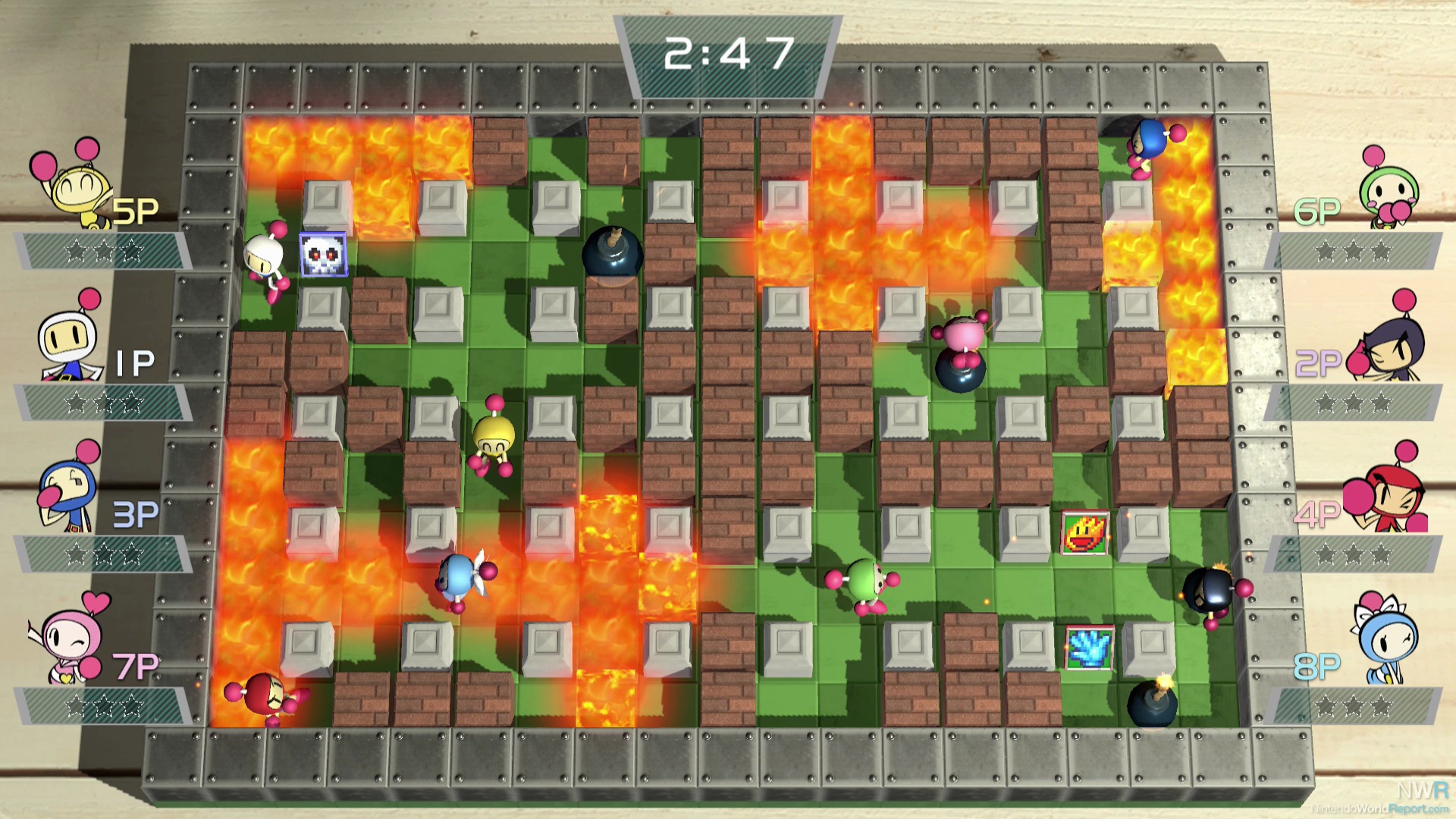 Playing online (as well as advancing through story mode) gives you battle points, or BP, which you can spend in the game's shop area. You can choose from a bunch of stuff to get, including wearable items, stages for multiplayer, and unlockable characters from the story mode. It's a nice way to add replayability, giving me something to work for, but in the end, none of it was that necessary or grand.
When it comes to Super Bomberman R, don't expect any frills, bells, or whistles. This is a standard edition of a Bomberman experience, with a decent enough story mode and a pretty fun online experience whenever the connection was smooth. Nothing about this game reinvents the franchise, but hey -- as someone who has wanted a new entry in the Bomberman series for years, this game definitely fits the bill.