F-Zero to the core, Fast Racing Neo is almost everything you'd want in a future racing game.
It's almost impossible to boot up Shin'en's latest Wii U game Fast Racing Neo and not think of the dormant Nintendo franchise F-Zero. Everything from the blazing speed to the futuristic setting feels akin to the Nintendo series. Heck, Fast Racing Neo even has the same announcer as F-Zero GX. The similarities aren't just cosmetic, though, as Fast Racing Neo is a superb racing game that offers up unique tracks and novel gameplay mechanics set to stunning visuals and pulsating music that matches up technically to some of the best efforts on Wii U.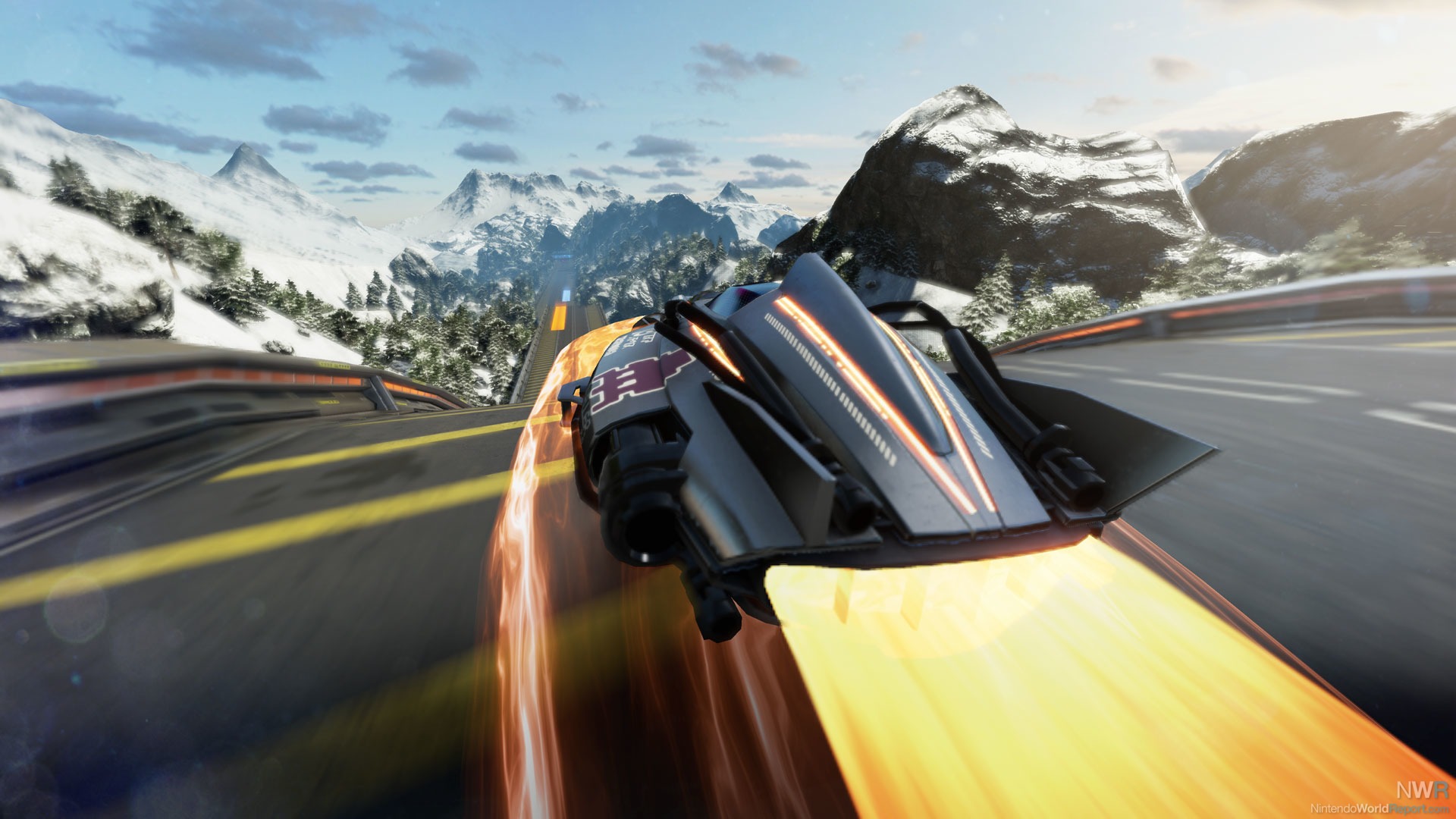 On the whole, this is just a pure, fulfilling futuristic racing game, but it has some distinct elements that make it stand out. Boosts operate based on a phasing system similar to Ikaruga. At the tap of a button, you switch between blue and orange, and you have to make sure you are on the right color when you go over a boost. It takes some getting used to, but once you acclimate to the tracks, it becomes a welcome addition to the racing. For most boosting, you can also collect items on the track to build up a meter that you can activate whenever.
16 tracks are playable spread out across four cups. It's not an overwhelming amount of content, but each track is distinct and often has its own twist or tweak. One track has cascading water, which makes for a neat graphical effect. Another has large orange and blue barriers that are passed through quickly by being in the right colored phase. The four cups are reused for three different leagues of increasing difficulty before you unlock Hero Mode, which is one of the most brutal and beautiful gameplay modes I've played in a while. Hero Mode is essentially pure F-Zero, as your boost meter doubles as your shield, everything is crazy fast, and the tracks are mirrored. It's delightful insanity, and also a reminder of how challenging Fast Racing Neo can get. The various cups aren't a cakewalk, and you have to learn the tracks and the game's mechanics inside and out to progress. This isn't for the weak at heart.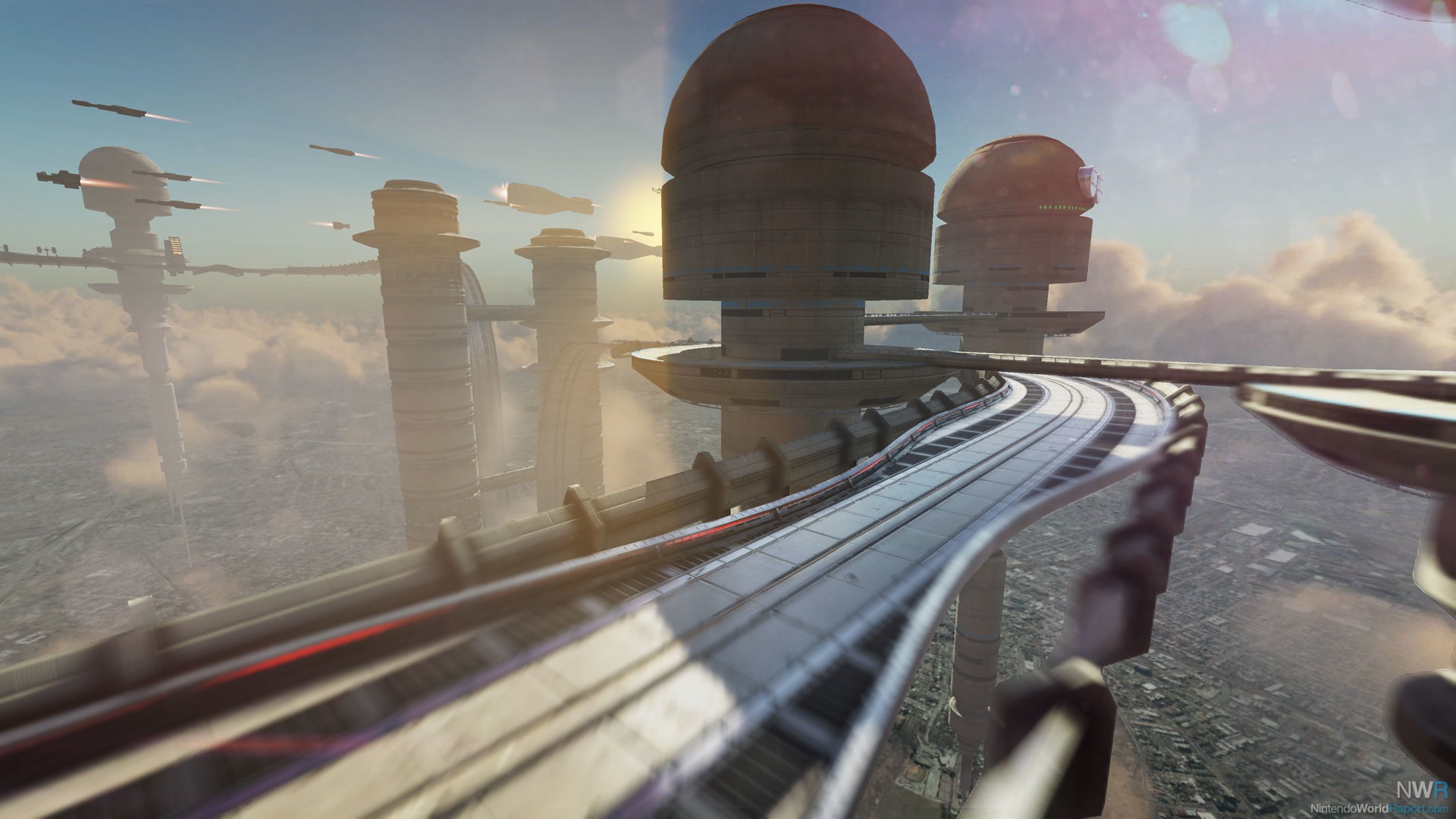 The vehicles look and feel like they could be matched up against the Blue Falcon, and each one has different weight, acceleration, and max speed settings. Unfortunately, the vehicles, and the game on the whole, don't really have much of a personality. Each one is named after an in-universe company, which I guess adds to the whole "future racing" concept considering a lot of companies back present-day racing, but it makes for a less-engaging video game. Kicking back with some friends in local multiplayer, which supports up to four players, mitigates some of that by turning it into good old-fashioned couch fun, but still, a car named Ziro Industries and FulCon Capital doesn't stand next to Mr. EAD's Great Star or Samurai Goroh's Fire Stingray. There's also online play for up to eight players, and through my minimal time spent with it, it has run fine. We will update the review with final thoughts on the online when it's out in the wild.
At the end of the day, the lack of character doesn't weigh heavily on the quality. This is a balls-to-the-wall, lightning fast racing game that soars with gripping gameplay and excellent visuals. If you've been longing for a new F-Zero or another rad racing game, this is for you.