Superbsonic
While modern Sonic the Hedgehog games have been under heavy scrutiny since the Dreamcast days, it seems that lately people have become more critical and outright dismissive of even the original Genesis titles. This is a shame, because despite some flaws, the original trilogy is still a lot of fun, and Sonic 2, now in new 3D classic form, is arguably the best of the bunch.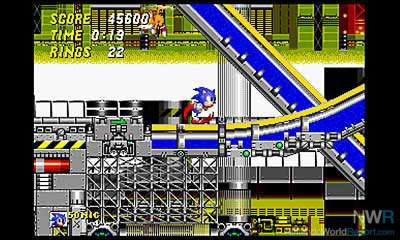 Many stages in Sonic 2 are absolutely incredible achievements in multi-path platformer design. Levels like Chemical Plant, Casino Night, and Emerald Hill are still as beautiful as they were 23 years ago on "Sonic 2sday." Trying different routes to find the quickest or easiest way through a stage is still addicting today. However, some of the mid-to-late game stages like Mystic Cave and Oil Ocean range from dull to frustrating (and occasionally both). Thankfully, this version includes a stage select mode, which allows you to just play the stages you love.
The usual Sonic "problem" certainly rears its head here. Your mileage may vary for how much this issue annoys you, but it's just part of the Sonic experience: sometimes momentum can result in damage, lost progress, or death. While Ring Keeper Mode (start each life with 10 rings, only lose half when you take damage), save states, stage select, and Super Sonic Mode (unlocked after you finish the game) don't fully compensate for this inherent issue, they certainly make it far less frustrating.
Remember those 3D half-pipe bonus stages that blew your mind as a kid? Unfortunately, they haven't aged well. Imprecise and difficult, they're really just not that fun to play these days. Thankfully, with Super Sonic mode unlockable from the main menu, there really isn't any reason to revisit them.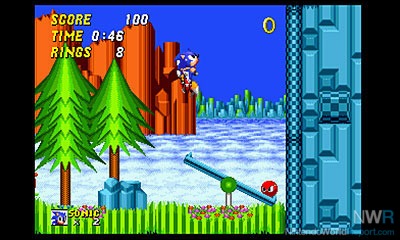 While some gripes permeate my experience of playing Sonic 2, even the most frustrating death can't take away the thrill of hitting a corkscrew loop in Emerald Hill. Or the goofy joy of bouncing around Casino Night Zone as the brilliant Masato Nakamura soundtrack plays. The game was a bold, uncompromising challenge to Nintendo's previously untouchable reign, and you can see that scrappiness in every moment of the game, for better or worse.
Sonic the Hedgehog 2 is a game of massive highs and crushing lows. Thankfully, M2 and Sega have made those lows much less frustrating in this 3D version, making this the definitive way to play this imperfect, but essential, classic.