Will Super Mario Maker make Mario fans make happy Mario-making smiles?
My immediate thought when Super Mario Maker was revealed in 2014 was that I was excited to have a near endless stream of 2D Mario levels available. While I admired the intuitive tools and the ample Mario Paint references in early demos, I wasn't anticipating getting too invested in the creation of levels. After many hours with the final product, my expectations were essentially flipped: the act of creation in Super Mario Maker is a wondrous joy, and I vastly preferred making levels to playing what others came up with. Seeing what other players create is still fun, but sitting down with the GamePad and making your own levels is an incredible experience.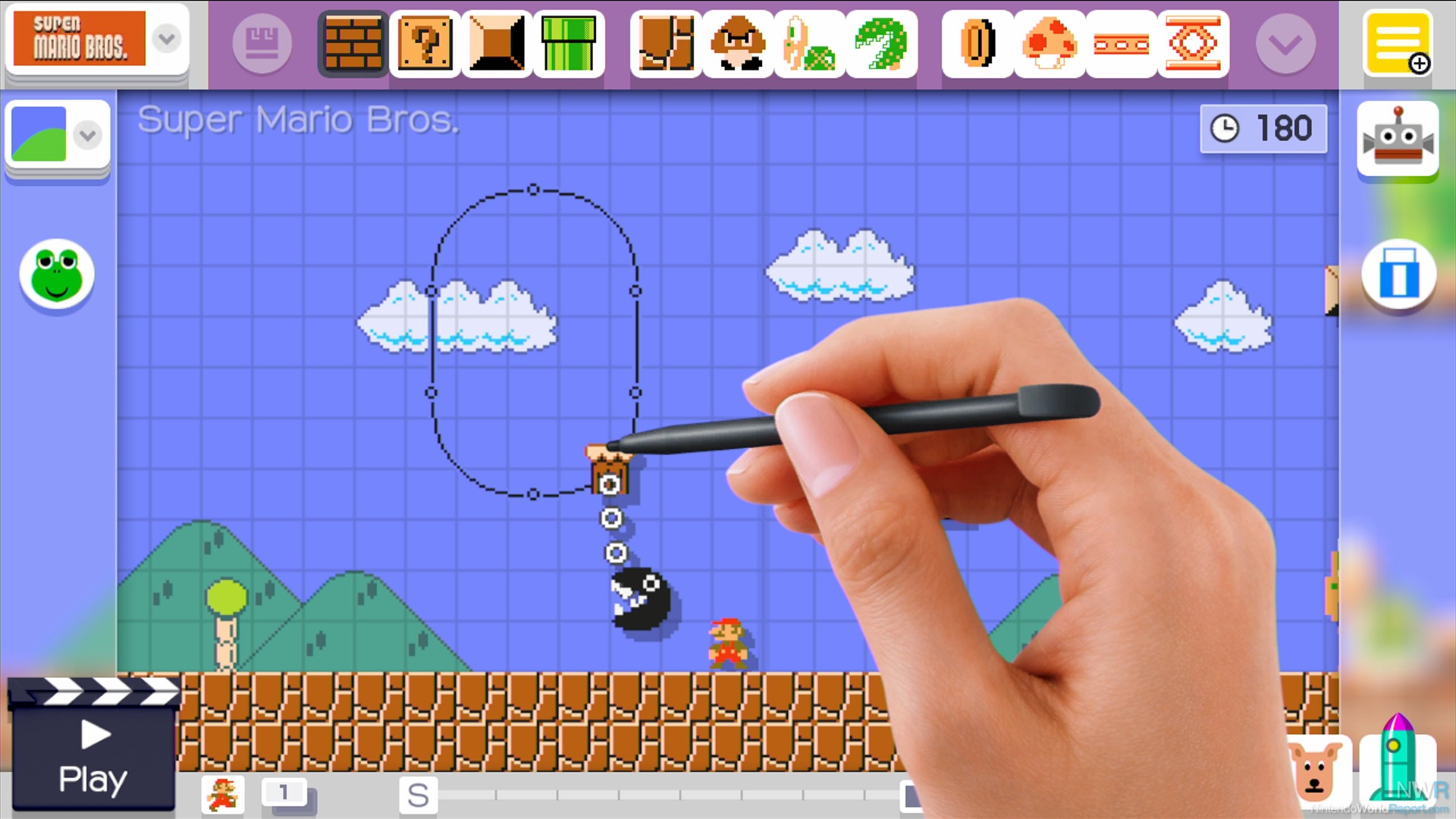 Unfortunately, it takes a leisurely nine days to unlock all of the creation tools, but even from the get-go, building your very own 2D Mario levels is engaging. Figuring out how the pieces can fit together and seeing what secrets are hidden in the interactions between each object is wonderful. Throughout the review process, I kept on discovering new uses for enemies and items through my own works and other's. Once you have all of the tools, you can do crazy awesome things like place a giant winged Goomba underwater, build a mini Bowser army, or add in your own sound effects. It truly is a delight to just kick back and experiment with 2D Mario level design, and in my first weeks, I've created levels focused around spin-jumping off Yoshi to make far-off jumps and put together insane hellscapes filled with a bunch of angry giant Wigglers riding in Koopa Clown Cars while Lakitu throw out even more angry giant Wigglers.
Making the creation experience even better is the spectacular sound design. The way the music shifts when you're editing a level and then testing it out is amazingly charming. Even the way that the game speaks every item you place helps add to the rhythmic beauty of the sound. Visually, seeing how the tools for each of the six level types look across the four different art styles is similarly magnificent.
The possibilities for creation are vast, but if you're familiar with 2D Mario games, it's not quite the endless array of possibilities that we might have hoped for. It's missing a wide variety of enemies and power-ups (No Charging Chucks, no Rexes, no Penguin Suit, no Frog Suit, etc.) from each of the art styles. You can't make slopes. You can't add in locked doors or secret exits. You can't string together levels to make your own world. The tools present in the game right now are still immense, creative, and fun and a lot of the limitations and absences make some sense, but it's still ultimately disappointing.
The limits of creating levels also funnel back into the limits of playing them. Offline, the game comes with more than 60 original levels made by Nintendo that do a great job of showing off what the level editor can do. You play those levels through 10 Mario Challenge, where you play through eight of those levels in a row on only 10 lives.
When it comes to hopping online and playing user-created levels, you only have a few methods to do so, the majority of which treat every level as a standalone entity. You can sort through the whole assortment, broken down by high-ranked, up-and-coming, and featured levels, or you can input a long code to access a level directly. In both of those cases, you select a level, you try to beat the level, and maybe, if you want to see how the player built it, you download it and fool around. There isn't any progression or nuance, and the sorting and filtering is mighty clumsy.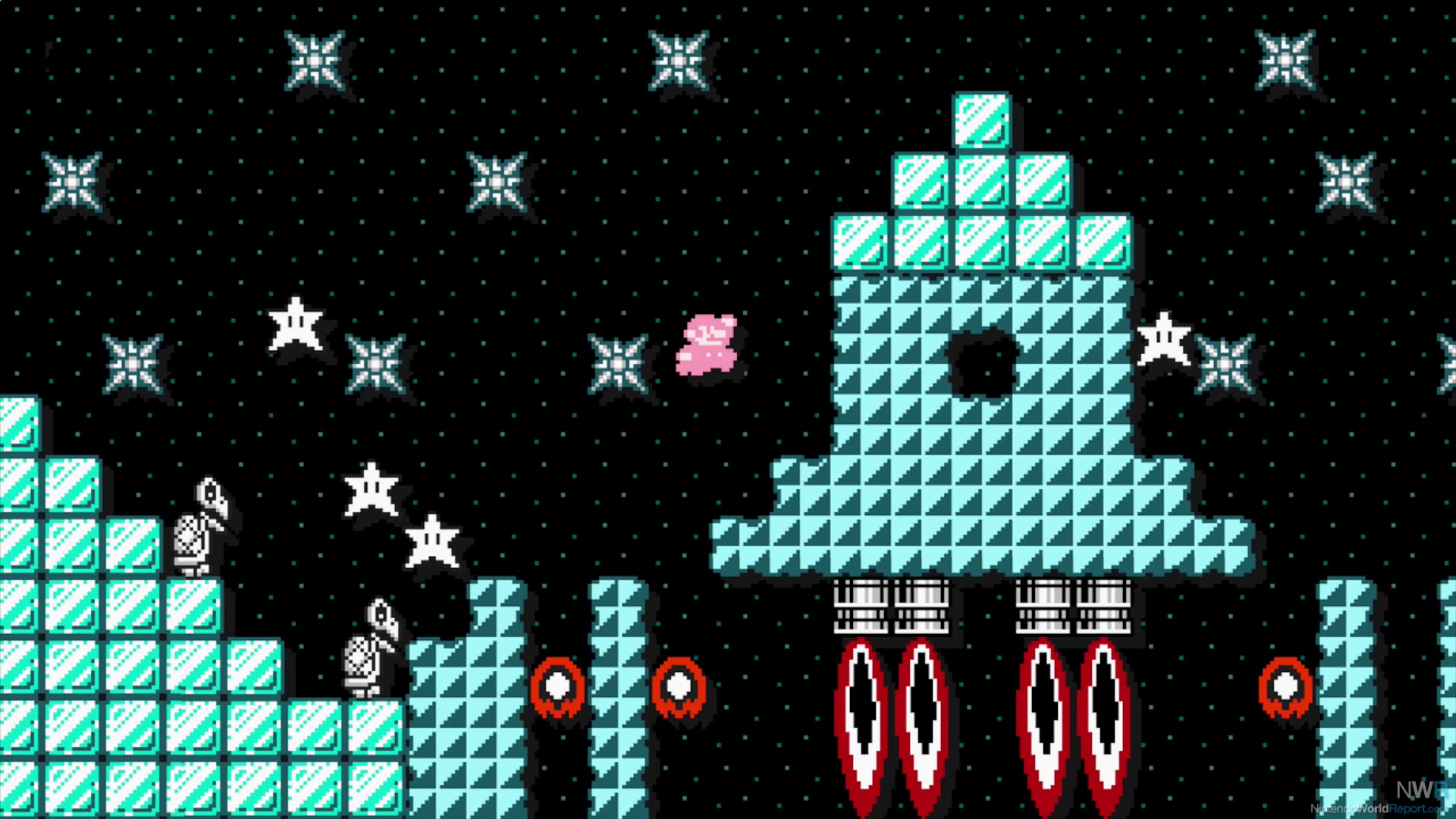 The closest the playing portion of Mario Maker has to progression is the 100 Mario Challenge. Coming in several difficulty levels, this mode throws random created levels at you as you're tasked with completing eight or 16 levels in 100 lives. 100 Mario Challenge is a fantastic way to try out a random assortment of levels made by others, and luckily, the ability to skip a stupidly hard or boring level is as simple as holding a button or swiping the touch screen. Completing this mode is also the way you unlock the costumes, which are adorable 8-bit renditions of various Nintendo and Smash Bros. characters (and also can be unlocked with Amiibo).
Playing levels in Super Mario Maker definitely depends on the talents of the players making them, but creating and toying with levels is way more compelling than I could have ever expected. The limitations might be bothersome, but at the end of the day, it doesn't matter because crafting your very own Mario levels makes for an incredible feeling, especially with how easy-to-use the interface is. Super Mario Maker is a supreme early leap into the world of game-making software for Nintendo, and I want to see them make more fascinating games like this, even if I can't place a Charging Chuck on screen.