Short and sweet, Clive's second adventure is even better than his first.
Gunman Clive was a surprising breath of fresh air when it hit the 3DS eShop in January 2013. With an interesting art style and rock-solid Mega Man-esque platforming, this bite-sized adventure was perfect for the handheld. Two years later, the sequel, Gunman Clive 2, builds on the brilliance of the original with more playable characters, more inventive stages, and more excellent platforming.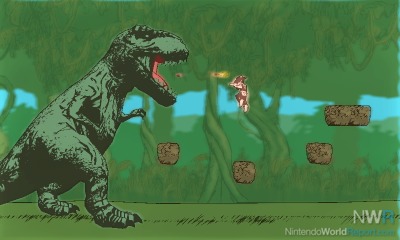 It does that, in part, by having a similar structure as the original. Across 25 stages, you control the titular gunman, his beau Mrs. Johnson, newcomer Chieftain Bob, or a secret character (unlocked after clearing the game once). Each character is quite different as Clive jumps and shoots, Mrs. Johnson hovers like Princess Peach, and Chieftain Bob can only attack with a close-range spear. While the game doesn't significantly change when you play through it with another character, the fundamental mechanic changes makes each character's adventure feel unique. Throw in three different difficulty levels, and Gunman Clive 2 offers a lot of challenge and variation.
The stages are spectacular, dwarfing most of what the original offered. They are just way more alive, as the novel graphical style looks even better and varied than it did before. Most every stage has a unique setting or style, whether you're walking among the dinosaurs or fighting ninjas on top of a dojo. Some of the most notable stages, though, are the ones that break up the platforming. In one level, you ride a panda and have to outrun a saw. In another, you ride a pterodactyl through the clouds. It's both awesome and insane.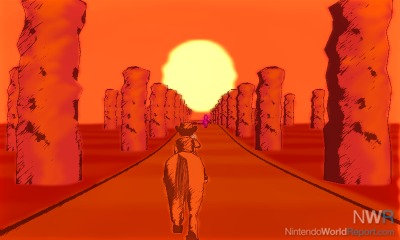 Gunman Clive 2 doesn't last long, as the initial playthrough takes less than two hours, but it's such a consistent, entertaining ride that length isn't a major issue. It feels like a full experience and the end only left me wanting more. Gunman Clive 2 is a fantastic 2D platformer that improves upon the original in just about every single way.