You know what is fun? Playing just about anything else that came out this year.
As someone who liked the recent Sonic games (in particular, Colors and Generations), Sonic Boom worried me from the very first moment I heard of it. The redesigned characters did not bother me so much, but the complete shift in gameplay style from Sonic standard was a weird one. Sonic Team were steadily building a better line of products and there was hope for the future of the franchise. That is, until Western developer BigRedButton was tasked with bringing a new action adventure to life on Wii U. They brought with them a new world for us to explore, but sadly my skepticism was well-warranted. Sonic Boom: Rise of Lyric only serves to prove that quality is what the blue blur actually needs.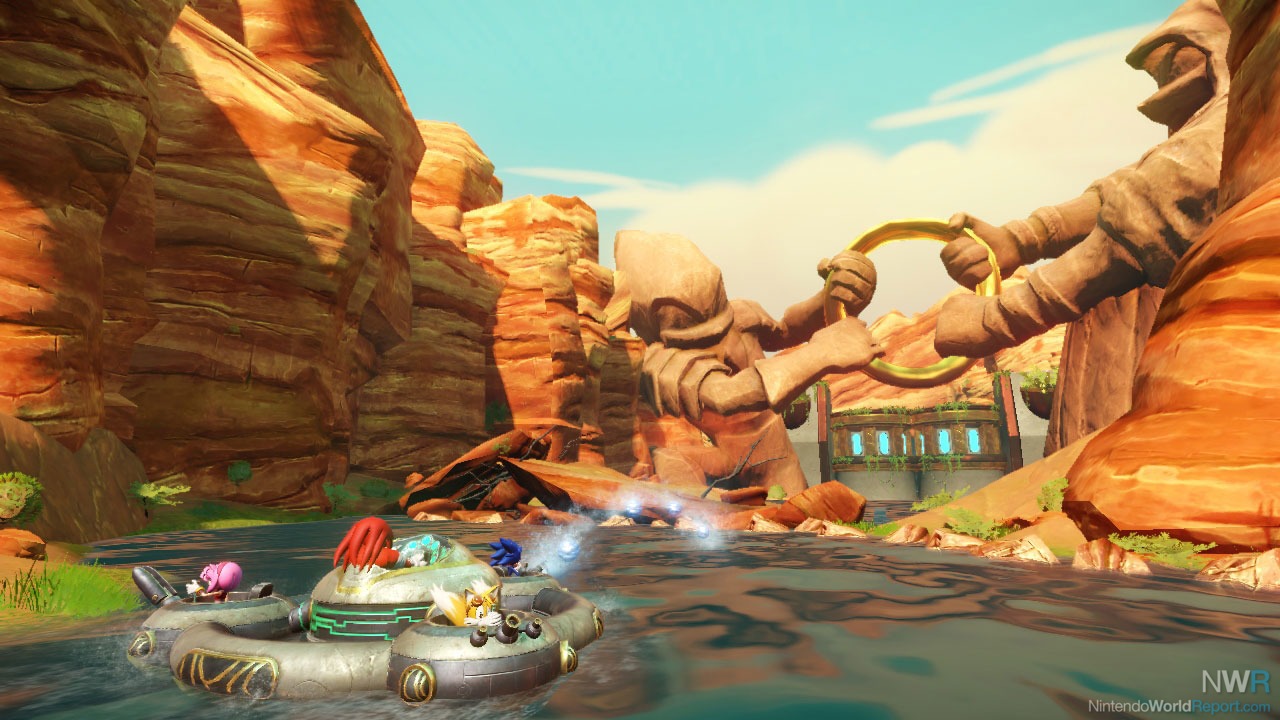 Sonic Boom: Rise of Lyric tells the incredibly silly story of a redesigned Sonic and his pals. As a team, the group sets out to fight the robot snake, Lyric, who has been awakened after 1000 years of sleep. Lyric's goal is to destroy nature itself and build a new empire where machines rule the world. Lyric apparently knows Sonic, and this is how the struggle between the two begins. The plot is filled with elements like friendship, time travel and pointless cameos. Shadow and Metal Sonic make appearances, but are just there to serve the nostalgia-hungry Sonic fans. Over the course of the game's story, which lasts around six hours, very little is explained and that makes the plot wear thin fast. Nothing is told about this new world the cast is in and we are supposed to already know most of the characters we meet.
The story is the least of the game's problems, though. While the game's controls are fine, every other aspect of the gameplay is boring. The characters move and attack slightly differently from one another, and this generally prevents things from growing stale. Sonic can spin dash, Tails flies, Knuckles climbs and Amy can triple jump. Practical use has, however, different things in mind. The characters get slow 3D platforming sections dedicated to them, but they drag on for way too long. You have to deal with each character separately, even if you are playing with a friend. Real teamwork, like the game's overall theme suggests, can barely be found here.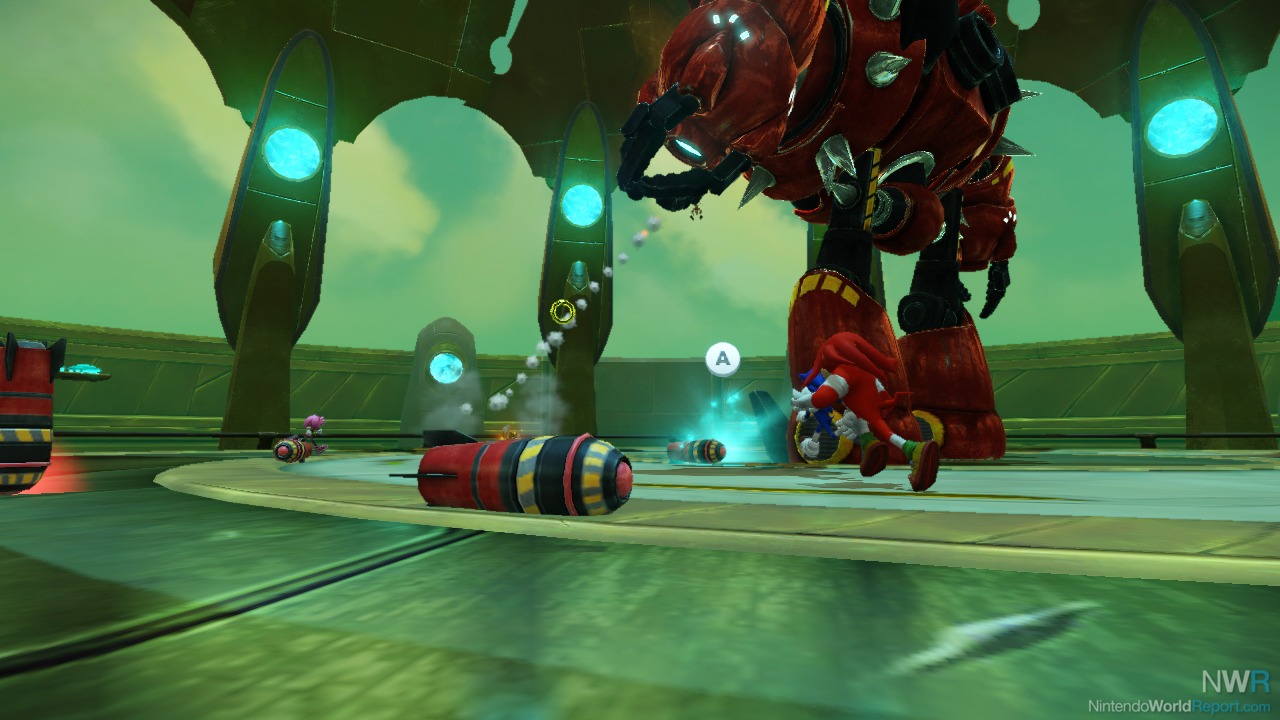 The puzzles are overly easy and even kids will have no issues with the obstacles in each level. Most of puzzles boil down to hitting and following buttons, so that new roads will open for you. These ideas are constantly repeated with no attempt to provide interesting twists or changes in any regard. The same can be said about the combat, which is generic and enemies take way too long to strike down. Sometimes it takes forever to take down a single enemy, let alone a good number of them. With one dedicated button for attacks and another for the occasional special move, the battles also quickly become mundane. I was sick of the fighting after only the first few enemy encounters, and I had still five hours ahead of me. The enemies were not very engaging either. While Lyric himself seems an interesting foe at first, he does nothing more than shoot the same dull robots your way.
To add insult to injury, BigRedButton thought that it was a good idea to include an overworld between levels. While the stages are straightforward, this place certainly is far from that at all. The locale is barren and dull, and Rise of Lyric does a really bad job letting you know where you need to go. The game gives hints at characters or locations, but if you don't know them, how will you be able to find them? It causes unneeded frustration at the game and this is something that the developer clearly should have sorted out.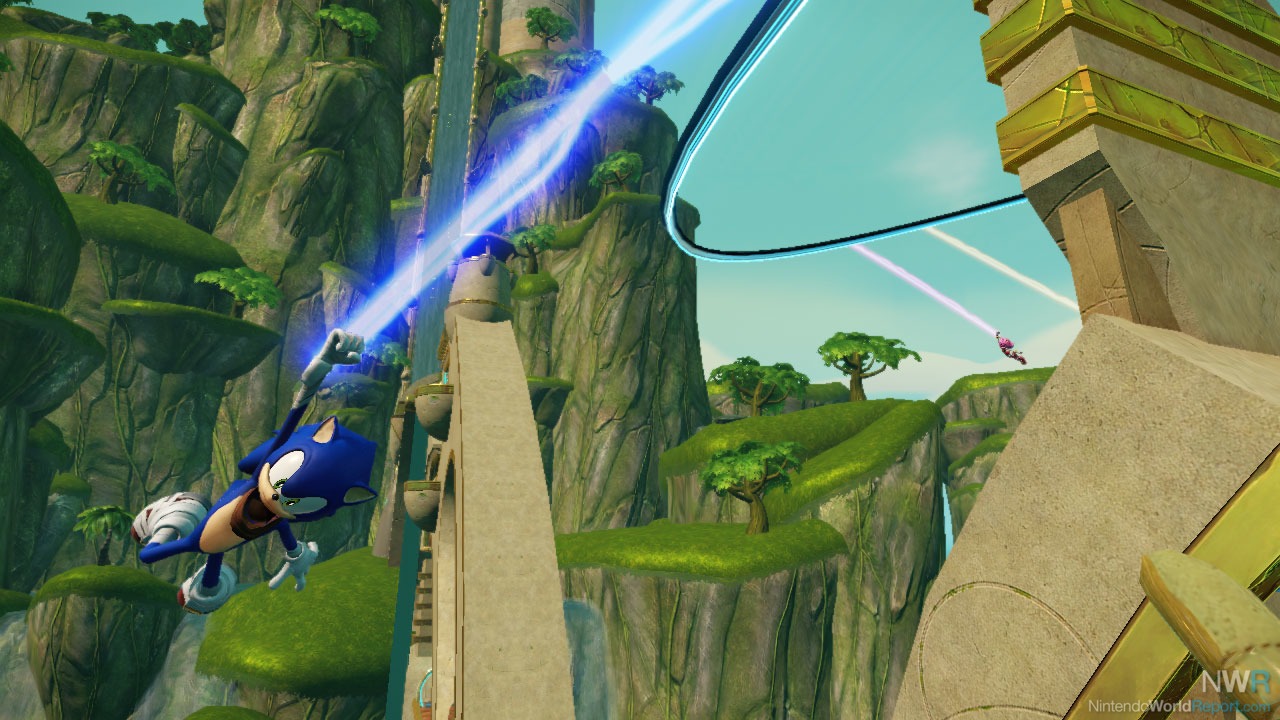 It is a big shame, because there are some neat concepts shown off in the overworld, and in a nicer game these ideas would have shined. You can build up a town by spending an in-game currency and take on side missions while meeting brand new characters. The currency, together with special crowns, can also be spent on upgrades for the cast. Your characters will barely change at all though and the reward really is not worth the effort you have to put in. The one stat that would be worth improving is your ring counter, as you can only carry 100 of those at first. The rings are meant to represent your health bar and are therefore crucial for any younger players going through the game. However, upgrading your ring counter is locked until you connect the Wii U game with the Nintendo 3DS version, which is quite a horrible and unfair thing to do.
Sonic Boom: Rise of Lyric runs terribly. The game does not look polished, lighting is wildly inconsistent, the camera just does what it wants and the framerate stutters throughout the entire thing. Even the pre-rendered cutscenes do nothing to really stand out and come across as generic and cheap. During some speed-runs and co-op sessions the framerate found all new depths to sink to. Rise of Lyric is also extremely glitchy, and that is an understatement. I fell through the floor a number of times and the game stopped rendering its assets at one point. The music has nothing special about it and can't remember any tune, except for the title music. While the voices are decent, the characters don't know when to shut up. Your characters will constantly point out obvious obstacles or things that you need to do. It becomes obnoxiously annoying very quickly.
Sonic Boom: Rise of Lyric is simply a disaster. To my knowledge, it is the worst retail game I have played in a long time. The game is boring, chock full of problems and glitches, and doesn't know when to be quiet for even a moment. Even it was meant as a game for children, I consider it an insult for the age demographic. Sonic fans, children and people who love games all deserve better than what BigRedButton gave us with Rise of Lyric. I might even consider it the worst Sonic game I have ever played.