Mario's latest kart-racing game is beautiful and fun, but too often it becomes bland.
Video review below!
If there's one word that can quickly sum up Nintendo's latest entry in the Mario Kart series, it's beautiful. From top to bottom, this is a gorgeous game, likely the best-looking one Nintendo has ever made. Even the soundtrack is superb, with amazing songs that call to mind past Mario games in new musical styles. Behind that beauty, unfortunately, is a degree of vapidness. Mario Kart 8 is just like any other Mario Kart game you've played in recent years, adding little to the franchise other than polish and some middling additions and tweaks.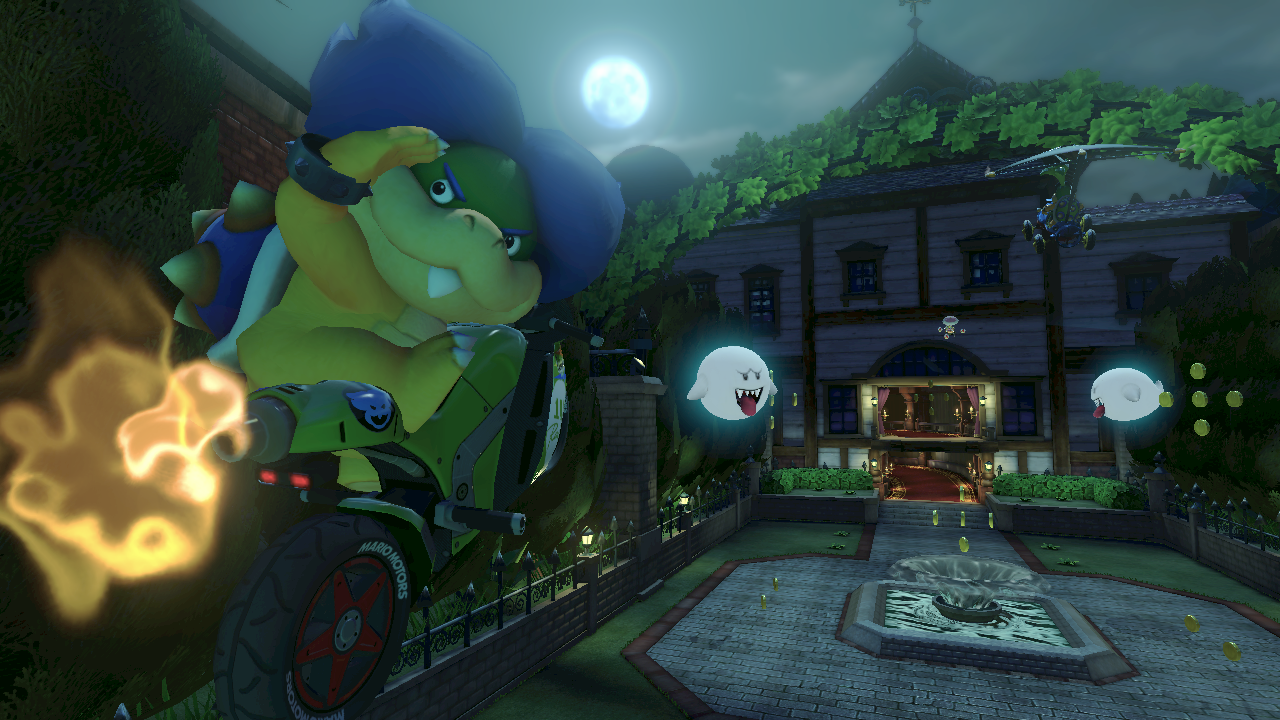 Playing through Mario Kart 8 feels mechanical. Like every recent Mario Kart game, there are eight cups containing 32 tracks, half of which are remade courses from past games. There's another take on Rainbow Road, on Bowser's Castle, on Mario Circuit, etc. All the retro tracks are lovingly remixed, twisting what you remember about past tracks and turning them into something that feels new and unique, taking advantage of air, sea, and zero-gravity. Two standouts for me were Toad's Turnpike and Rainbow Road, both from Mario Kart 64 originally. They are reminiscent of the 18-year-old tracks, but they feel different and are extremely fun to race, with Toad's Turnpike letting you race on the walls and Rainbow Road featuring ample amounts of jumps.
Woefully, the single-player, which is structured like recent Mario Kart games, is brief and boring, focused on making you replay cups at different difficulty levels to unlock every character. While sometimes the courses seem more focused on being a graphical spectacle, the way some courses evolve and change, such as Thwomp Ruins, is awesome. Most courses have multiple forks at different points that are faster or slower depending on your items. The only saving grace of the single-player is that you don't necessarily need to do it all by yourself; all the content can be unlocked by playing Grand Prix mode with up to four players.
While single-player is just more of the same, the clear focus and highlight of Mario Kart 8 is multiplayer, whether it's split-screen or online (or both!). Four-player split-screen only loses a little bit of graphical fidelity and remains a total blast. Once again the series bests any other multiplayer racing game I've ever played. Online runs smoothly as well, and while I would love to be able to talk with my friends during the races, it is still fun playing against other people while getting to smack talk in the lobby.
Outside of the shiny HD graphics, the big new addition for Mario Kart 8 is Mario Kart TV. Technically, it is very impressive. As far as I can tell, the game records your recent races, allowing you to customize your very own highlight reel using a few different options with little to no load times. You can even post that highlight reel to Miiverse or YouTube (YouTube functionality was not up at the time of the review).
Rewatching the highlight reels is fun, especially in multiplayer, because you can see what other racers did and instantly slow down or speed up the gameplay for dramatic effect. It's novel but ultimately pointless. When realizing how smoothly Mario Kart TV runs, it makes me sad those resources weren't used to do something that actually integrates into the gameplay or single-player. Instead, Mario Kart TV is a cherry on top of a week-old cupcake.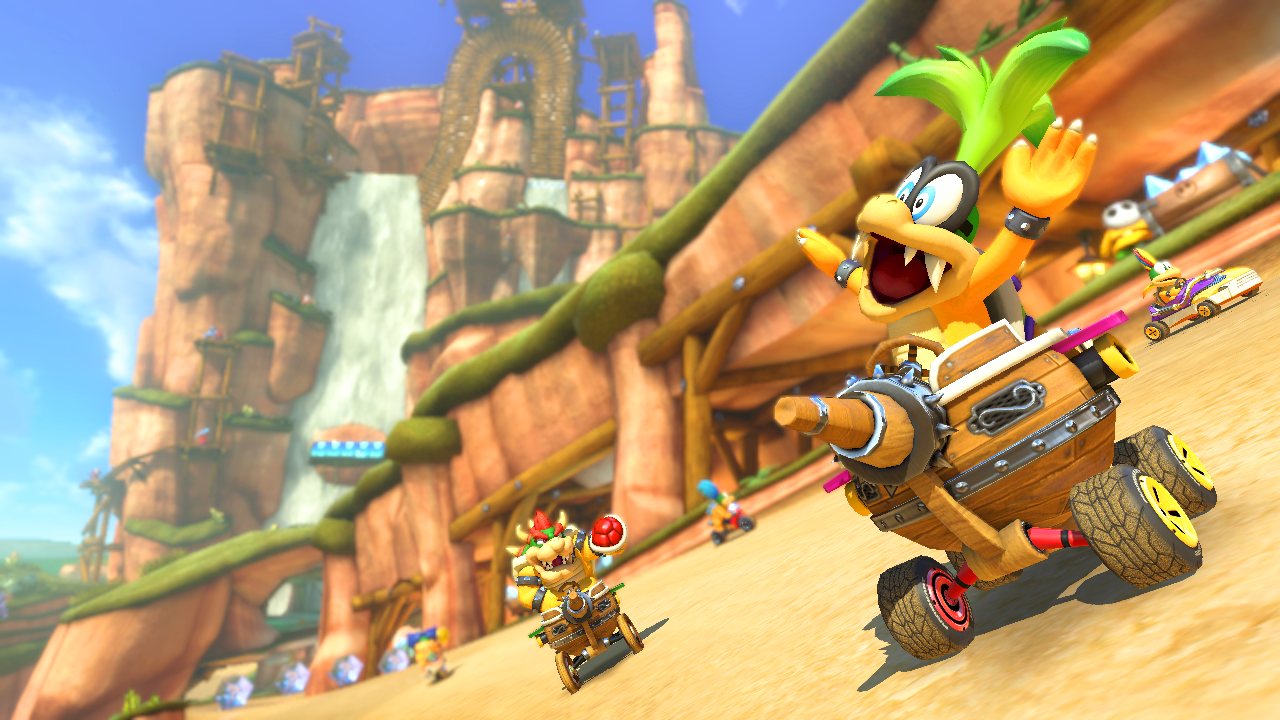 The biggest bummer of all is Battle mode. Instead of featuring arenas, you can choose between eight modified regular courses. The foundation is sound, as it becomes more of a jousting match as you circle around the course attacking other players, but the lack of an on-screen map makes finding other players difficult on the large circuitous tracks.
Mario Kart 8 is an enjoyable game that hits the basic bullet points required for the series. The new tracks are fun and the retro courses are reinvented and radical. Playing in multiplayer is still great fun, but the poor single-player experience sadly damns this game. Outside of Mario Kart TV, it adds very little that hasn't been done before, and Mario Kart TV is nothing more than a superfluous addition.
I like playing Mario Kart 8. I think it's a satisfactory entry in the series, but nothing more. The final package ends up feeling like someone who covers themselves in makeup to hide the fact that they are 10 years older than they are pretending to be.