That's no moon! It's a pinball!
Star Wars Pinball is exactly what it claims to be; it's Star Wars and pinball. Granted, the game does attempt to make pinball a little more fun than usual. The game offers missions, an overarching Force system and multiple levels to play. For any Star Wars fan, the game does a great job of capturing the feel of the Star Wars franchise. The only problem is that you have to be ridiculously good at pinball to see it all.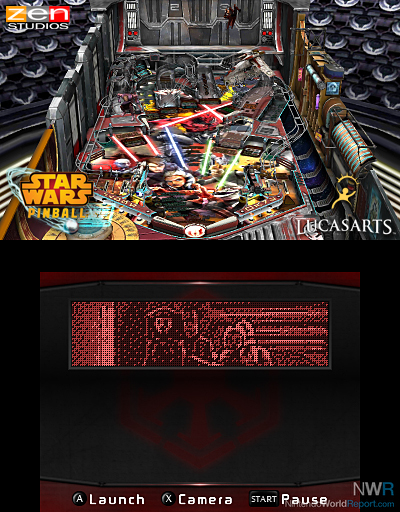 The three tables to play pinball on are The Empire Strikes Back, The Clone Wars, and Boba Fett. Each offers its own special features, events and awards. For instance, you can win a medal in the Boba Fett table by activating and then escaping the Sarlacc pit, in the Clone Wars you must defeat two Sith lords and in Empire you must defeat an AT-AT walker. There are a handful of other events to play through as well. It's always fun to activate each level's features, but it's often hard to figure out how to do so. Additionally, there's a system in place that allows you to choose either the light or dark side the first time the game is booted up. With each game played, the force fluctuates according to the chosen side.
The voice-overs, sound effects, music, and voice acting really capture the feeling of Star Wars in the best possible way. Even the Clone Wars announcer is the right amount of campy, reminiscent of the early episodes. The lightsaber and blaster sounds are a nice touch, although accompanied with the constantly flashing lights they come off as a little overwhelming at times. Other wise the animation is smooth and the physics are done well.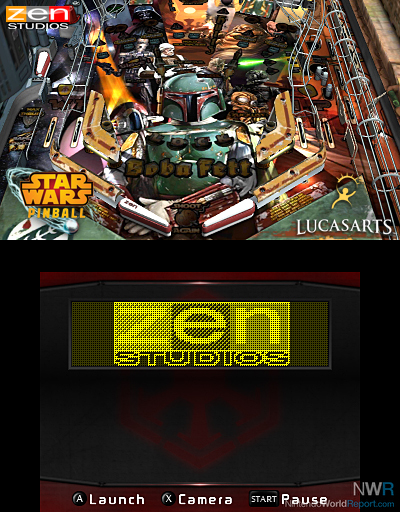 Star Wars Pinball attempts to create a community with the ability to post scores online and compete against friends with local high score and multiplayer mode. While this may increase replayability a bit, there is not a lot of lasting value in Star Wars pinball. Unless you really love pinball, this game is a flash in the pan.
The game really feels like you're playing pinball. But that's just it: it's pinball. It can be overwhelming to try to keep up with the scenes happening on the score screen while watching the ball bounce around on the top screen. Additionally, aside from the scenes that take place on the table, it's not all that exciting. The game feels like more Star Wars than pinball, and at its core it's just a dressed up pinball game with some nice extras. If you're a pinball lover and a fan of the Star Wars franchise, you'll be in heaven with this game. If you're not, then it might not be for you.