Zamboni not included.
I absolutely love air hockey. Yet whenever I play it, one of two things end up happening. One, I start realizing that I am not very good at air hockey, and two, someone(i.e. me) ends up getting hurt. Thankfully, neither of these situations happened when I played the recent eShop release of AirBattle Hockey 3D from 10TACLE Studios. However, with the miniscule amount of content, the only thing that might be hurting is your wallet.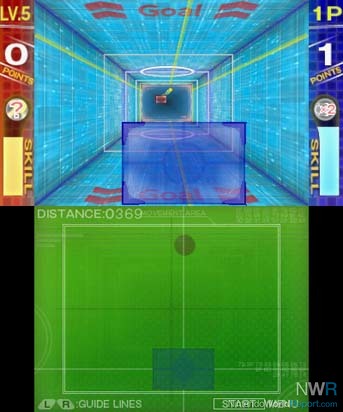 AirBattle Hockey 3D is one part air hockey and one part Super Glove Ball, the game that came with the NES Power Glove. The game is essentially a 3 dimensional version of Pong, in which you use the touch screen to move your paddle on the 3D screen in order to hit the ball into your opponent's goal while protecting your own. The game mechanics are very simple, yet I found myself having quite a bit of fun facing off against the computer-controlled opponent. It also helps that the game is spiced up a bit with various power-ups that are awarded to you if you perform exceptionally well. Power-ups include doubling the size of your paddle, drawing the ball towards your paddle, increasing the power of your shots, and more. I have not yet had a chance to play the 2-player mode, as no one I know has a copy of the game, and there is no download play option, but the manual indicates it's similar to playing against the CPU.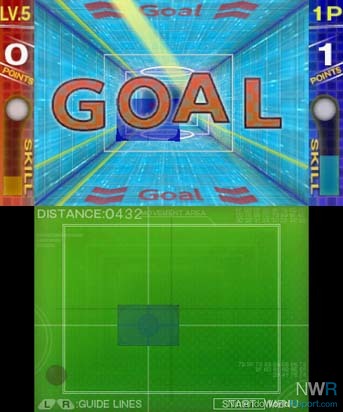 Although I had some fun playing against the CPU, it's hard to excuse the lack of gameplay options. There are only two modes to be found in the game: Versus and Endless. In Versus, you can play against the CPU or another player, as well as set various rules(whether power-ups are on, the number of points required to win, CPU difficulty, etc.). In endless mode, you play against a wall and must rally for as long as you can with the speed of the ball increasing after every 10 rallies. While there isn't anything wrong with these modes, I wish the developers would've included more gameplay variants and more levels, as you're stuck with the same empty hallway in every single mode.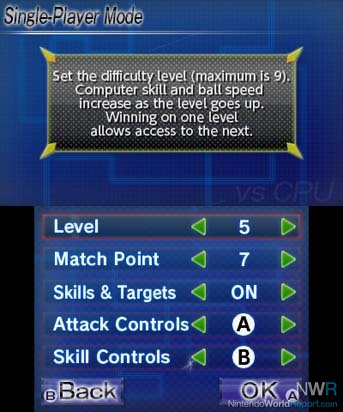 AirBattle Hockey 3D serves up a fantastic foundation, with a really cool art style, an appropriate yet unmemorable soundtrack, and some solid gameplay, but the lack of gameplay modes is a real bummer. If the game ever goes on sale or becomes a Club Nintendo reward, I would recommend picking it up. As the current package stands, it's going to have to stay in the penalty box.