I now admire all ditches and potholes. Continue doing your service, liquid collectors!
Puddle is similar to Nintendo's Fluidity series in that you maneuver liquid by controlling the orientation of the background. However, Puddle strives to differentiate itself through the variety of substances you control. While its wide array of liquids creates many gameplay differences, each of these individual ideas lacks depth.
When you think of a puddle, a small pool of water is likely the first thing that comes to mind. Although the game puts you in control of water, you do not remain that form for long. Every few levels, a series of events replaces or transforms your liquid into something new. With each change, the properties of your material also shift. Switching between such forms as explosive nitroglycerin and decayed rat goo works to create different gameplay challenges. Unfortunately, each material and gameplay gimmick is only present in two or three levels, making interesting ideas like controlling liquid in a zero-gravity environment short lived and not explored to their full potential. Messing around with a particular substances properties in a level is still enjoyable, but I would have rather seen an entire world dedicated to one liquid and its possibilities.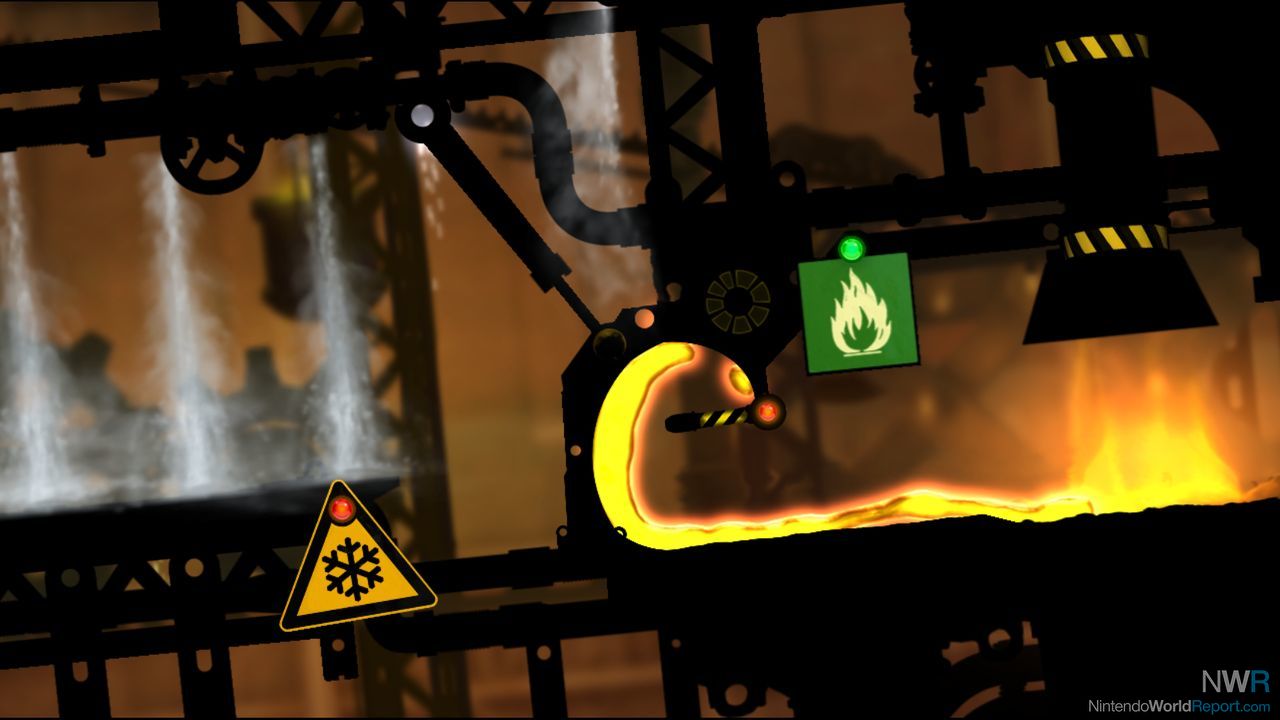 Despite introducing new gameplay mechanics every few levels, Puddle's difficulty becomes relentless toward the end of the game. You may run through one level on your first try, while the next one may take you upwards of 30 attempts. This challenge isn't so much in the level design, but in the physics of the game itself. The liquids often try to flatten out or break into multiple pieces, and keeping them together throughout the entire level is quite a challenge, and often impossible. Considering you fail if you lose so much of your fluid, levels often become just as frustrating as they are fun. Thankfully, the game includes a system that allows you to skip levels if they prove too difficult.
Given the game's simple controls, there are quite a few ways to play Puddle. Simply tilt the stage to the left or right by using the ZR and ZL triggers, the left analog stick, or the Wii U GamePad's gyro controls. I wholeheartedly recommend using the triggers due to issues with both other control methods. The analog stick doesn't translate well to the tilting nature of the game, while the gyro controls are not as effective and precise.
Achievements and leaderboards are present in the game, but do not amount to much. You acquire most achievements by simply playing the game, though the remaining few may be too challenging to tackle. The leaderboards are driven by level clear times, and act as padding for level replay ability.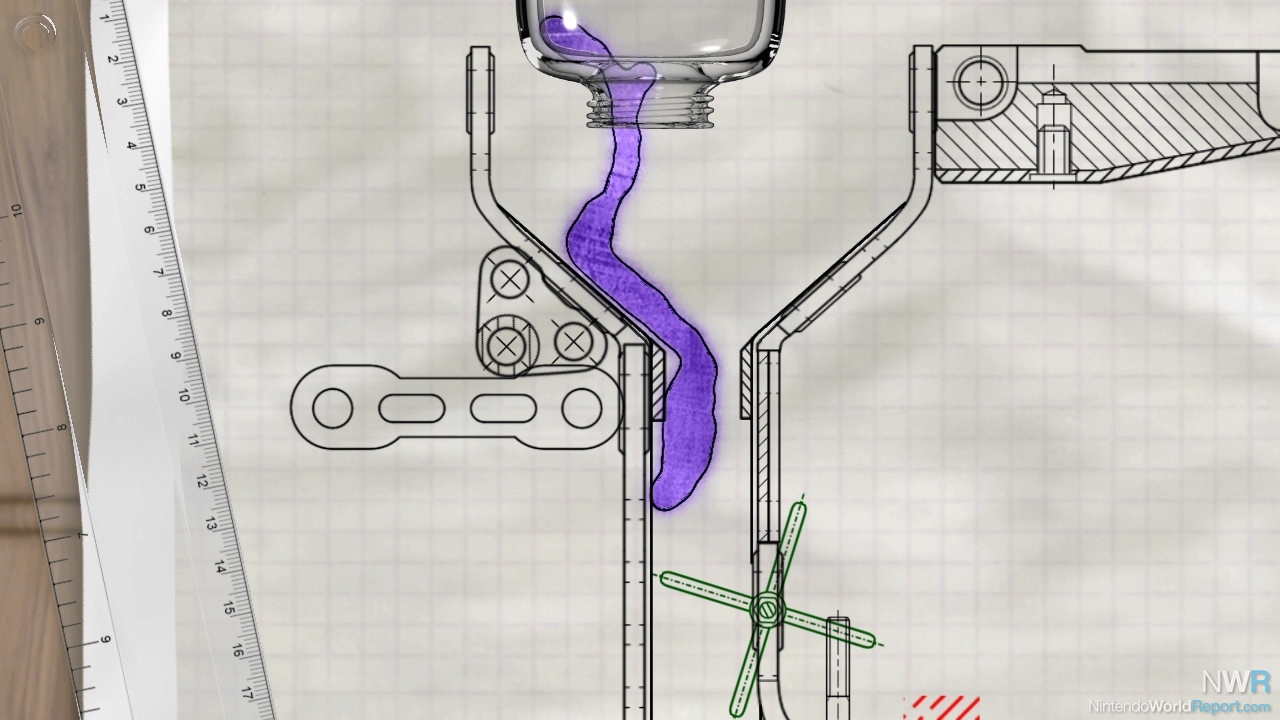 Puddle's visual approach is striking and effective. Simple 2D landscapes with well-drawn elements highlight your liquids movement, and the few cinematics littered between levels are of equal quality. You can also view Puddle's gorgeous 2D visuals on the GamePad, as the entire game is playable there.
I was impressed with the sheer amount of variety in the game, but I can't help but wish it were utilized to a greater extent. Puddle looks and plays great, but the difficulty caused by its physics can hamper the experience.